VIEW OUR COMMERCIAL
As seen on TV

CHOOSE THE EASY OPTION FOR YOUR INSURANCE, WE'LL GET YOU A QUOTE IN NO TIME AT ALL.

11 Reasons an Electric Motorbike Should be on your Wish-list
The thought of saving the planet and saving cash make it tempting to switch to an electric motorcycle. But they're not the only motives to go electric. From instant torque to practical considerations like straightforward motorbike insurance, here are 11 reasons an electric motorbike should be on your wish-list this year.
1) An electric motorcycle is an eco-friendly travel option
We all know we need to do our bit to stop climate change. Switching to electric is healthier for our planet because electric means zero choking emissions belching out onto our streets. Electric is also a renewable energy source, so it does less harm than non-renewable energy sources such as oil and gas. Some people argue that making electricity in the first place is damaging to the environment. But it doesn't have to be. To ensure your electric bike runs on the cleanest energy, make sure your home electric supply comes from renewable sources (like wind and solar power).

2) You can save money by using the cheapest fuel out there
Charging up your electric motorbike costs considerably less than filling up with a tank of petrol. The exact costs will depend on the type of motorcycle and where you charge it. As a general guide, Autotrader estimates you can expect to fully charge a bike for around £1-2 for an 80-100 mile range. Compare that to around £15 for the equivalent tank of petrol.
3) Save even more money with no need for road tax
Zero emissions mean no road tax is payable on your electric motorcycle. That can save you up to £88 a year.
4) It's easy to insure
Just as electric vehicles are becoming mainstream, it's the same with electric motorbikes. More and more insurers are willing to cover electric motorbikes, and that means premiums are becoming more competitive. Save time ringing around and get the best price on the quality cover by using an independent insurance broker like Easy2Insure for your electric motorbike insurance.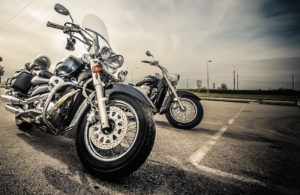 5) There's less maintenance to worry about
Some people may be concerned that an electric motorcycle will be more costly to maintain, but this is not the case. In fact, it can save you money and time in regular maintenance, as there's no need to change the oil.
6) Meets your need for speed
Speed is a key consideration for many motorcycle riders. And an electric motorcycle won't disappoint. With an electric engine, there's instant torque for rapid acceleration. The fastest production motorbike currently available is the Lightning LS-218, which thrills with a top speed of 216mph. But even more modest electric motorcycles can impress with their speed and acceleration.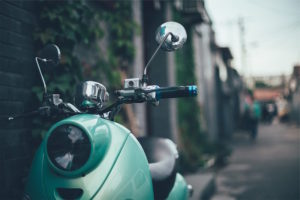 7) They come in all styles to suit every taste
From classic all-American cruisers to neat city-scooters, there's an electric motorbike out there to suit every taste.
8) The latest models offer an impressive range
When the first electric motorcycles came out, the range was so limited they would only be practical for short-journeys. Now, electric motorbikes offer excellent ranges of up to 300+miles – that's more than enough for most riders.
The electric charging point infrastructure is also getting better every day. That means that you'll be able to find somewhere to charge up your bike easily unless you're in a very rural location. Even then, there's always the option of charging up using a standard three-point plug.
9) Quick charging for your convenience
The number of charging points around the UK continues to increase and the time it takes is getting lower. You can now charge your electric motorbike 80% in around half an hour.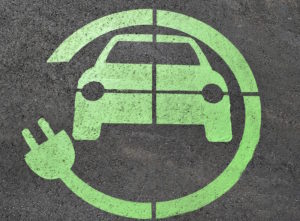 10) Beautifully quiet for considerate motoring
You can earn brownie points from your neighbours when you switch to electric. As the engine doesn't roar into life, even early starts for you can mean a lie-in for the rest of the street. The almost non-existent noise also makes your journey more comfortable if you like to listen to music or want to talk to a pillion passenger.
11) The government will help you buy one
Electric motorbikes normally cost more to buy initially than their petrol counterpart. But to make this easier on your wallet, you can take advantage of the government's plug-in grant. With this, you can save 20% off the purchase price (up to a maximum saving of £1,500).
The discount is applied at the point of sale and there are various criteria you'll need to meet. For example, to qualify your electric motorbike will need to have zero CO2 emissions and be able to travel at least 31 miles between charges.
Whether you're looking for a superbike or a moped, there are lots of great reasons to switch to electric. If you're inspired, get in touch with our team at Easy2Insure to get a free quote for your electric motorbike insurance or call 0800 917 9522.