VIEW OUR COMMERCIAL
As seen on TV

CHOOSE THE EASY OPTION FOR YOUR INSURANCE, WE'LL GET YOU A QUOTE IN NO TIME AT ALL.

14 Essential Features For Your Car Insurance Policy
If you've got a car, buying car insurance is a must-do. But it's not something most of us look forward to. Not only would we rather be spending our money on holidays or shoes, but buying insurance can also be confusing. With so many features to choose from, for example, protected no claims bonus and legal expenses, it's hard to decide what cover you really need.  Sometimes it's not until you have to make a claim that you realise you don't have the level of protection you expect.
Don't worry; help is at hand. To help cut through the confusion, we've put together this Easy2Understand guide. Next, read on to discover 14 essential features to look out for when you buy your car insurance policy, including:
Firstly what every car insurance policy must include.
Secondly, optional features that many drivers choose for added financial peace of mind.
Finally, nice-to-have extras that many drivers can do without.

Four must-have car insurance features
1) Third-party cover
This is the bare minimum level of cover for all vehicles to legally drive on the road. For example, if you have an accident, it pays out the costs involved for the other party (or parties), but you won't get anything. If you buy nothing else, make sure you have third-party cover.
2) Third-party, fire, and theft
This pays out as above, however it will also reimburse you if your car is stolen or it is damaged in a fire.
3) Comprehensive car insurance
Again, this pays out as above. However, it will also pay your car repair bills or the market value of your car if it is written off in an accident that you are responsible for. This is the most popular type of car insurance cover, and it's not always a more expensive option. for example, it could cost you less than the more basic third-party cover because taking out comprehensive cover is considered less risky.
4) Free courtesy car
Almost every driver will rely on their vehicle to get to work, get the kids to school, or to carry on with everyday life. If your car is damaged, a courtesy car keeps you on the move. Unless you have access to an alternative vehicle or can use public transport instead, watch out for limits that could make life tricky. For example, some policies will only provide a courtesy car for a limited time, and that may not be enough. And some policies won't offer you a courtesy car if your car is written off or stolen. That can potentially leave you without a car while your claim is being settled.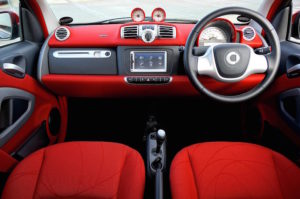 Seven important optional features that buy you greater peace of mind
1) Legal expenses
If you have an accident that isn't your fault, you can claim for your expenses like hire car costs and personal injury. If you have legal expenses included in your car insurance, your legal fees to make these claims are covered.
2) Breakdown cover
Including car breakdown cover in your car insurance can be cheaper than buying it separately. It reassures you that if you do break down, you can get help quickly and at no extra cost. Bear in mind though that any replacement parts that are required are not included. You'll have to pay for these yourself.
3) New car cover
If your car is less than 12 months old and you are the first registered owner, most car insurance policies will replace your vehicle with a brand new one if it is stolen or written off. If your car is older, or you're not the first registered keeper, you might want to specify new car cover to ensure you'll get a new car as a replacement.
4) Expenses, such as hotel costs
If you have an accident and your car can't be driven, some car insurance policies will cover the necessary hotel costs up to a certain amount. If you frequently travel long distances, this can be a useful feature.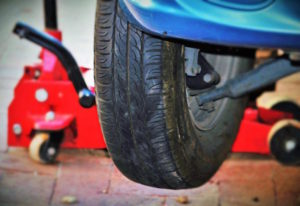 5) No claims discount protection
Staying claim free can make a massive difference to the cost of your car insurance. If you do make a claim, the cost of your insurance can sky-rocket the next time you come to renew. Look for car insurance with no claim discount protection to ensure you can still benefit from the savings even if you have to make a claim. Bear in mind that this feature is only useful if you have already built up several years of no claim discount. And you should also be aware that your premium can still increase when you come to renew. That's because the fact you have made a claim will still be taken into consideration when the premium is calculated.
6) Personal possessions cover
This covers any items (e.g. a phone or bag) which are stolen from or damaged while in your vehicle. Watch out for restrictions. For example, some insurers may specify that you can only claim if the item was in a locked glove box.
7) Windscreen cover
This will pay for your windscreen to be repaired or replaced if needed. It's often separate to your main car insurance, so you won't lose a no-claims bonus if you do claim for a windscreen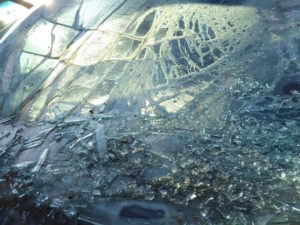 Three nice extras to add-on to your car insurance
1) Cover driving abroad
If your car insurance specifies you're covered abroad, you can enjoy the same level of cover as you have in the UK when you drive your car overseas. Remember to check the small print for countries that may be excluded though. And remember, insurance doesn't automatically entitle you to drive in every country. Make sure you check local laws regarding what driving licence is required.
2) Personal accident cover
This add-on can boost the amount you'll receive if you suffer a serious accident in the car. Watch out for restrictions on what injuries are included as some policies are limited.
3) Replacement key cover
If you lose your keys or they are stolen, it can mean a serious headache and significant costs. You can include replacement key cover for total peace of mind that the costs, including alternative transport, are paid for.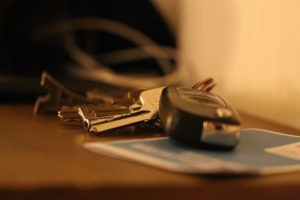 Finally, it's Easy2 find cheap car insurance
Buying car insurance shouldn't cause a headache. Instead, it should buy you peace of mind that you're covered if something does go wrong. If it's time for you to renew your car insurance, get in touch with our friendly team. First, we'll shop around on your behalf to find you the best value policy out there. Next, we'll make sure no nasty surprises are lurking in the small print. Finally, we'll make sure you're not paying for any cover you don't need. Call us on 0800 917 9522 or get a free quote now.