VIEW OUR COMMERCIAL
As seen on TV

CHOOSE THE EASY OPTION FOR YOUR INSURANCE, WE'LL GET YOU A QUOTE IN NO TIME AT ALL.

8 Tips For Decorating Your Holiday Home
The holiday home market is a competitive one. Your approach to your holiday home decoration can make it stand out from the others on the lettings page. And that can mean a boost in bookings and income. To help you, here are our top eight tips for decorating your holiday home to maximise occupancy and increase your rental price potential.
1) Who are your target customers?
The first thing to do is to think about who your core target market is. For example, if you've got a holiday cottage that is a stone's throw from the coast path you're likely to appeal to people who enjoy walking. If you've got a sandy beach down the road, then maybe you want to attract the bucket and spade brigade. And if it's a remote, thatched cottage, then you may decide that you want to target couples. Once you've determined who your key audience (or audiences) is, then it is time to think about what style and services will appeal to them most. For example:
A roll top bath or wooden hot-tub will appeal to couples looking for a romantic break.
Emphasise your property's seaside location by decorating in hues of blue.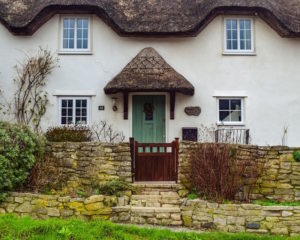 2) Aim to over-deliver to impress your guests
Time is precious. And your potential guests want to enjoy every precious moment of their holiday. The majority will want to stay somewhere as nice or nicer than their own home. And expectations of what a holiday home should be like are getting higher and higher. Always aim to give your guests a pleasant surprise and exceed their expectations. To do that, you'll need to create a consistent and stylish interior. That means furnishing and decorating to a high standard.
Don't just use old bits of furniture you don't want in your own house.
Don't just go to one shop and buy everything there. Instead, look to create a pulled-together look with some stand out features.
Cushions can add colour or texture to a neutral scheme.
You can create a stylish focal point using a statement artwork or piece of furniture.
3) Find the balance for successful holiday home decoration
The best holiday homes are welcoming and have personality – but not too much. It can be a delicate balancing act, but you're aiming for something that is not bland and boring, but also not so full of individuality that your guests feel uncomfortable.
An excellent way to get this balance is to decide on a unifying theme or colour, but don't let it take over. Lighthouses and boats add a fun touch to a seaside home but don't plaster them everywhere.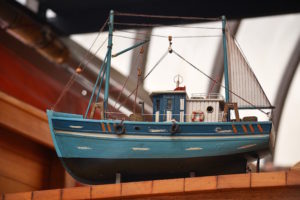 4) Replace items regularly and invest in quality
Items in your holiday home may need replacing more frequently than you may expect due to increased wear-and-tear. It's also worth investing in better quality items, which are likely to stand up to use for longer. Don't go over-the-top though.
Steer clear of costly state-of-the-art technology.
Do put money into the basics, like bed linen, fluffy towels, and a good quality dishwasher.
5) Small touches can go a long way
It's often the little touches that give your guests an excellent experience rather than merely a good one.
If you allow dogs, think about your guests' four-legged friends. For example, by providing a 'doggie-towel' or a bed.
If you use your holiday home for yourself, don't lock away stuff for private use. Big signs on cupboards saying "private" don't look nice and can make guests feel uncomfortable.
Guests will also often really appreciate a good library of books, jigsaw puzzles or games too.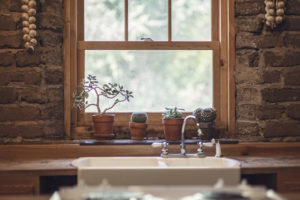 6) Think about the photos
Ultimately, you need to think about how your holiday home will look in the photos after you've decorated. Most of your guests will be viewing your property alongside lots of other online. The way your holiday home looks in the photos can make the difference between them clicking to book with you or moving on to the next option.
7) Be mindful of the value of repeat bookings word of mouth
Most people look at reviews before they book a holiday. If you have negative feedback, that can mean lost bookings. And you can be certain you won't get any repeat custom if your guests have not been 100% happy.
For example, people go on holiday to rest and relax. That means getting a good night's sleep is really important. So it's worth investing in quality mattresses and linens to help avoid negative comments.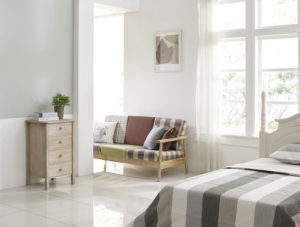 8) Don't forget to protect your investment with holiday home insurance
Don't forget your holiday home insurance when you redecorate your property. It can give you peace of mind that if something does happen, you can get damaged items replaced quickly and without fuss, so you don't let your guests down.
What you need to consider:
Ordinary home insurance won't cover you if you let the property as a holiday home.
If you or a guest accidentally damage an item, accidental damage cover will pay out, avoiding costly bills or disagreements.
Home emergency cover gives you a number to call to get issues like a burst pipe, or electrical problem sorted out quickly. That's reassuring, especially if you don't live nearby.
Public liability insurance covers you if a guest is injured or a possession is damaged by something to do with your property.
If your holiday home is left empty for long periods, make sure your holiday home insurance still covers you.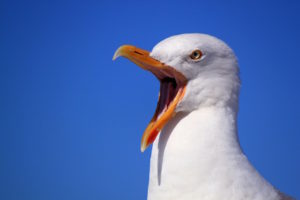 It's Easy2Insure your holiday home
Spending a little time and money on how your holiday home looks can make all the difference to your rental income. And you need to protect this investment with holiday home insurance. Whether you have a holiday home in the UK or abroad, it's Easy2 find the right holiday home insurance at the best price. Easy2Insure is an independent insurance broker, so we do the leg-work for you, shopping around to find you cover you can rely on at a competitive price. Call us on 0800 917 9522 or get a free quote.