Car
VIEW OUR COMMERCIAL
As seen on TV

CHOOSE THE EASY OPTION FOR YOUR INSURANCE, WE'LL GET YOU A QUOTE IN NO TIME AT ALL.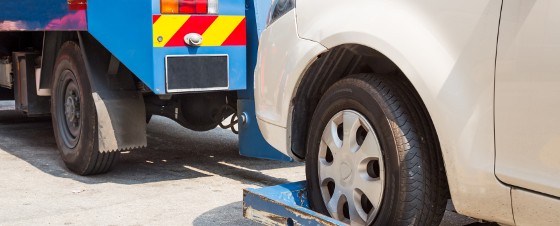 Breakdown
It's easy 2 get a cheap Breakdown insurance quote
When you're out on the road, you trust your vehicle to get from A to B without incident. However, if your car or motorcycle does break down, it can literally leave you stranded – an unpleasant experience if you're on your own and infinitely worse if you're travelling with elderly people or young children. In addition, without adequate breakdown insurance, the cost of recovering your vehicle and repairing it can soon add up, particularly if you break down on a motorway.
25 Years in the Industry
At Easy2Insure, we specialise in comparing and sourcing a wide range of motorcycle and car breakdown cover policies. Over 25 years, we have forged strong relationships with many of the UK's insurers, meaning all that you have to do is fill in a quick form and we can provide you with a number of breakdown insurance quotes from smaller companies, as well as the major brand-names. However, as a family-run business that prides itself on being entirely independent, we are under no obligation to actively promote any particular products.
We're FCA-registered so that you know you're getting independent, impartial advice that's designed to give you the best deal. You can be sure that the car breakdown cover quotes we provide you with are based on what you've told us about what you want from your policies and what you want to spend. The result is a bespoke insurance package that's tailored to your exact specifications.
Better Deals and Better Prices
Our years spent developing relationships with insurers has seen us achieve the coveted 'preferred broker' status with many of these companies. This means that we are often able to secure deals for our clients that can't be found elsewhere and, in addition, we can negotiate favourable terms on your behalf. Instead of spending hours on the Internet or running up a phone-bill trying to find deals and source reputable companies, use us to find your breakdown insurance quotes and you could be comparing the best deals, at the best prices and from the comfort of your own home.
You can call us today on 0800 9179522 to discuss what you want from your policy with one of our CII-qualified advisers.
LATEST Car NEWS
Do I need a separate tyre and alloy insurance?
March 2, 2020
Why horsebox insurance is a good idea
March 1, 2020
MOT failure insurance – is it worthwhile?
February 2, 2020
Car Insurance Checklist For 2020
January 10, 2020
Your Car Failed Its MOT – What Next?
October 3, 2019