Car
VIEW OUR COMMERCIAL
As seen on TV

CHOOSE THE EASY OPTION FOR YOUR INSURANCE, WE'LL GET YOU A QUOTE IN NO TIME AT ALL.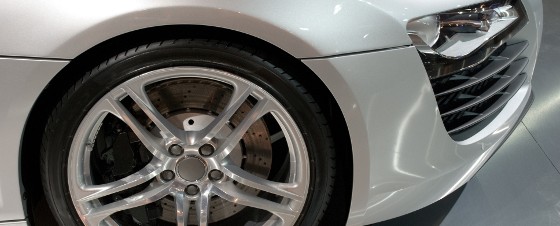 Tyre and Alloy
It's easy 2 get a cheap Tyre and Alloy insurance quote
More and more car manufacturers are fitting cars with 'run flat tyres', increasing safety standards for drivers. These tyres have reinforced walls that can bear the weight of the car for up to 100 miles, in the event of a deflation or puncture. This means that, should you get a puncture late at night or during bad weather, there is no immediate need to change the tyre. However, this new technology comes at a cost. Run flat tyres can cost from between £150 to £375, which is well outside the budgets of many motorists. If you're going to spend that much on your tyres, or have expensive alloy rims fitted to your car, it's worth considering taking out tyre and wheel insurance to protect your investment.
Run Flat Tyres?
At Easy2insure.co.uk, we have been sourcing the best tyre and wheel insurance policies for our clients for many years. Car tyres are extremely susceptible to damage, yet we trust our lives to them daily. Tyre and wheel insurance gives you the peace of mind knowing that if you do suffer a puncture or deflation, you can have your tyre replaced at the fraction of the price it would ordinarily cost, without paying any excess. Run flat tyres may be great in terms of convenience but, as they are not puncture-repairable, they will ultimately need replacing and at considerable expense.
Tyre and Wheel Insurance
Since the introduction of run flat tyres, tyre and wheel insurance policies have become much more popular. As a result, there are more companies offering perks and incentives. However, when it comes to the crunch, you need to know that your alloy wheel insurance does exactly what you want it to do, and at a price that suits your budget. With over 25 years' experience as one of the UK's independent brokers, we've built strong 'preferred broker' relationships with many of the UK's leading insurers, and because we're IT-based with lower administration costs, we can pass on those savings to you.. Using us to source your tyre and wheel insurance quotes gives you access to deals you won't find on the high street and prices that you won't find anywhere else. We pride ourselves on our excellent customer service and will strive to find you the deals that offer you the best cover at the best price.
Call us direct on 0800 917 9522 and talk to one of our CII-qualified advisers for an instant alloy wheel insurance quote and join the growing number of people who are finding that Easy2insure really do make it easy to insure!
LATEST Car NEWS
Do I need a separate tyre and alloy insurance?
March 2, 2020
Why horsebox insurance is a good idea
March 1, 2020
MOT failure insurance – is it worthwhile?
February 2, 2020
Car Insurance Checklist For 2020
January 10, 2020
Your Car Failed Its MOT – What Next?
October 3, 2019