VIEW OUR COMMERCIAL
As seen on TV

CHOOSE THE EASY OPTION FOR YOUR INSURANCE, WE'LL GET YOU A QUOTE IN NO TIME AT ALL.

Car Insurance Checklist For 2020
When it comes to car insurance, cheapest isn't always the best. If you skimp or overlook essentials, you could find yourself out of pocket if you do make a claim. Instead, save cash without compromising on cover with our car insurance checklist for 2020.
1) Firstly, do you need car insurance?
The first thing to ask yourself is do you need car insurance? And the answer is most probably yes. Legally, you must hold at least third party car insurance even if you don't intend to drive the car. The only exception is if your car has been registered as off the road (SORN).
2) Third-party or comprehensive?
Choosing the right insurance for your needs can save you money in the short and long term.
Third-party insurance is the most basic cover. If you have an accident in your car it covers the costs for the other people involved. This can include repairing or replacing their vehicle if it is damaged or compensation if they are hurt. It does not pay out for repairs or replacement for your car if it is damaged or stolen. If you live in an area with a high level of car-theft this is likely to be the cheapest option for you. However, it's important to bear in mind it is only really suitable if you could afford to replace your car if you need to.
Third-party fire and theft is the next level of cover. It includes the above but will also pay out if your car is stolen or damaged by fire. This level of cover is normally chosen your car has a low value and you could easily afford to replace it if necessary.
Finally, comprehensive car insurance covers both other people and your own vehicle, paying out as above as well as paying for repairs or replacement if your car is in an accident. Surprisingly, it can sometimes work out cheaper than third-party fire and theft cover. That's because insurance is based on risk and opting for a lower level of cover can be seen as risky behaviour.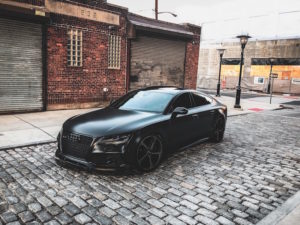 3) Is your no claims bonus protected?
If you don't claim on your car insurance, you can enjoy a discount on your premium. For every year you don't claim, this discount gets bigger. If you have accumulated a few years no-claims discount it can result in substantial savings. If that is the case, it may be worth protecting your no-claims discount. This is an extra layer of insurance, which for a small additional premium can help you to keep costs down in future years. Be aware that there may be a limit on the number of claims you can make within a specified period without losing your bonus.
4) next, is a courtesy car included?
If you rely on your car to get to work, take the kids to school, or visit family, a courtesy car may be an essential. If a courtesy car is listed as included, check the details. For example, if you need a seven-seater, make sure you'll get a similar vehicle whilst yours is being repaired not just a small city-runaround. It's also worth checking if there is a time limit stipulated. Some repairs can take a long time if you are waiting for a specific part. If there is a limit on your courtesy car, you could be left shelling out extra.
5) Can you choose where you take your car for repairs?
Some insurers specify that any repairs must be carried out at an approved repairer. But that won't suit everyone. Sometimes you might want your car to be repaired at your preferred dealer. You might want your car to be repaired at your local garage for your convenience. Or if you have a specialist or classic car, you might want to specify that work is carried out by your usual garage.
It's also worth checking if the repairs have a guarantee attached. For example, are they guaranteed not to fail for 12 months?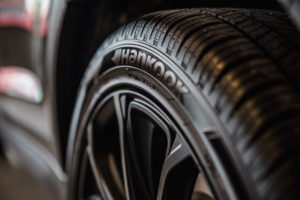 6) Check the excess
When you're comparing quotes for car insurance, make sure you look at the excess. This is the amount you'll have to pay upfront if you make a claim and usually comprises of two figures. The compulsory excess is set by your insurance company but you can also opt to pay a voluntary excess. Generally, the higher your voluntary excess, the lower your premium will be. Bear in mind that the amount you will pay every time you make a claim is the compulsory excess and the voluntary excess added together. You mustn't set your voluntary excess too high or you may not be able to afford to pay it.
7) Car insurance checklist for 2020 final tip: What extras do you need?
Finally, when you're shopping around for car insurance be aware that not every policy will offer the same thing. Items that you may assume are included may not be, so always check the small print or speak to a broker before you sign up. For example, things you might want to consider including are:
Is cover for personal belongings whilst they are in the car included? For example, your phone or a child's car seat.
Sat-Nav cover.
Windscreen cover
Loss of keys cover.
8) Buy value for money car insurance you can rely on
Shopping around is one of the best ways to save money on your car insurance. It's important to compare all the details of each policy so you can be confident that you're getting a good deal that is suitable for your needs. We hope our car insurance checklist for 2020 will help you find the right policy at a low price. An online comparison website may be a good place to start your search. Alternatively, take the hassle out of searching by using an independent broker like Easy2Insure. We'll compare policies from the UK's best insurance companies to find you the right level of cover at the best price. Simply call our friendly team on 0800 917 9522 or get in touch.