VIEW OUR COMMERCIAL
As seen on TV

CHOOSE THE EASY OPTION FOR YOUR INSURANCE, WE'LL GET YOU A QUOTE IN NO TIME AT ALL.

Car Warranty Insurance – A Quick Guide
From parking assist to automatic braking, today's cars make driving a whole lot easier and safer. But if something goes wrong, and your vehicle is out of warranty, it means your vehicle can cost a lot to put right. That's where car warranty insurance comes in. It gives you peace of mind that you won't face any unexpected bills. We answer your questions about car warranty insurance so you can decide if it's worth taking out.
First, what does car warranty insurance cover?
Different warranties will cover different aspects. They commonly include:
Mechanical failure.
Electrical failure.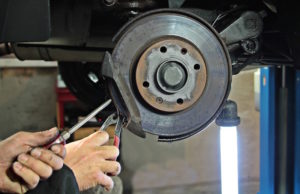 You can also take out cover that will pay out for repairs for ordinary wear and tear.
Reading the small print
Don't assume that your car warranty insurance will automatically cover you for everything that can go wrong. Instead, always carefully read the small print, or ask your insurance broker to go through it. That way, you can be sure that you have the level of cover you need.
Levels of car warranty insurance
Like most insurance, you can choose from different levels of car warranty insurance. The most basic policies will only cover specified mechanical failures, but these are generally cheapest. You can opt for more comprehensive cover, which will pay out for a broader range of problems. Note that these policies will typically cost more than a basic package.

Do I need car warranty insurance?
If you're wondering if it's worth buying car warranty insurance, consider how much it costs to fix some of the most common car problems. For example, timing chain issues can cost nearly £600 to put right on average. And if you need a new clutch, it's around £750.
Then ask yourself:
Could you easily afford a large, unexpected bill?
Do you rely on your car to get to work, take the kids to school, or to see family? If you do, and you can't afford to get your vehicle repaired right away, how would you manage?
Have you just purchased the car second-hand? If you have (and you missed a warning sign that something might be wrong) you could face big bills if you don't have warranty insurance.
On the flip side, there is a chance that you might not ever need to claim on your car warranty insurance. You might decide that the money you save by not taking out insurance can be put towards any future bills if needed.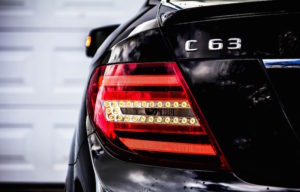 Also, if your car is relatively new, it may already be under warranty. The length of the warranty depends on the manufacturer and typically varies from three to seven years. Remember, if you buy a car second-hand privately, the warranty is transferred to you. And if you've purchased a second-hand car from a garage, it may also automatically come with a warranty.
How much does it cost?
Several factors will affect the cost of car warranty insurance. These include:
Firstly, the age of the car. Older cars are more likely to go wrong and so will cost more to insure.
Next, the type of car. For example, hybrid and electric vehicles can be more costly to fix if something breaks. So these cars can cost more to cover.
Thirdly, the number of miles you travel each year. Obviously, the higher the mileage, the more likely it is that something can break.
Finally, the size of the engine. Fixing a turbo-charged engine is more expensive than a basic 1.2. So the bigger the engine, the more expensive the premium.
Can I buy a car insurance warranty for any car?
Many car warranty insurance products restrict the age of the car to be covered to under 12 years or under 120,000 miles. However, it may be possible to find warranty insurance for older cars or cars that have covered higher mileage.

Can I choose where the repairs are carried out?
Yes. When you purchase your car warranty insurance, you can specify if you want any repairs to be carried out by the main dealer or an independent garage. If it's important to you that repairs are carried out by the main dealer, make sure you make this clear when you get quotes or tell your broker.
Where can I buy car warranty insurance?
If you do decide to take out car warranty insurance, you have several options.
If you buy a car second hand from a garage, they may offer to sell you a warranty. But you don't have to take it. Instead, you can shop around a range of insurance companies that provide car warranty insurance.
Like all insurance, it's essential to shop around if you want to save money. Contact as many different insurance companies as you can or use an independent insurance broker like Easy2Insure to do this for you. You can then compare the level of cover and the costs to find the best deal for you.
Finally, the Easy way to buy car warranty insurance
It's quick and easy to get a free quote for car warranty insurance with Easy2Insure. As an independent broker, we'll shop around to find you the best price on insurance you can rely on. We'll negotiate hard and use our buying power to secure rates you won't find anywhere else. We'll do the job of scouring the policy schedule on your behalf. That means you can rest easy knowing you've got the cover you need with no nasty surprises lurking in the small print. If you do need to make a claim, we'll also take care of everything quickly and efficiently. So, you can get your car fixed and back on the road as speedily as possible.
Call our friendly team on 0800 917 9522 or get a quote now.