VIEW OUR COMMERCIAL
As seen on TV

CHOOSE THE EASY OPTION FOR YOUR INSURANCE, WE'LL GET YOU A QUOTE IN NO TIME AT ALL.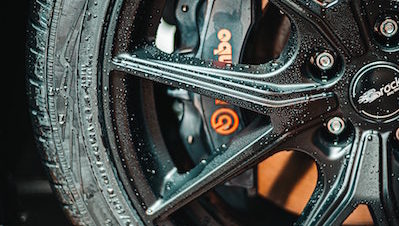 Do I need a separate tyre and alloy insurance?
Most of us have heard that awful scratching sound of metal against a kerb and know our pristine alloys are no more. It can happen all too easily driving round the ramp in the multi-storey car park or when reverse parking in the street. If your wheels are your pride and joy, you'll want to get them fixed. Or what about that sinking feeling when a light comes on to say you've got a flat. Depending on your vehicle, the replacement costs can run into the ££hundreds. To save on unexpected bills and keep your car's wheels and tyres in safe and great looking condition, you could take out insurance. We explore whether separate tyre and alloy insurance are worth it to help you to decide.
Firstly, what is tyre and alloy insurance?
Tyre and alloy insurance is a standalone policy that is separate from your standard vehicle insurance. If your tyres or wheels are damaged, you can claim against this policy to get them fixed.

Why have separate insurance?
There are several reasons to take out separate insurance for your wheels.
Replacing damaged tyres or wheels is not normally included in your standard vehicle insurance. That means you'll need to pay for replacements yourself unless you have it specified or the wheel is damaged as part of a bigger accident and you have comprehensive insurance.
Claiming on your main vehicle insurance means paying the excess. Depending on how high your excess is, it might make the claim unaffordable.
If you make a claim on your main vehicle insurance it is likely to mean higher premiums in the future.
The state of our roads is worse than ever and hitting a pothole can severely damage tyres. The chance of picking up a puncture or two is greater than ever.
Things to think about
If you don't really care if your alloys get scratched and you can easily afford to replace tyres if they get a puncture, you probably don't need tyre and alloy insurance.
However, it is worth considering if:
It is important for you to keep your car looking in pristine condition.
Your car has run-flat tyres and you would find it tricky to cover the cost of replacing these quickly.
Your car has other tyres that you would find tricky to cover the cost of replacing quickly.
You live or park your car in an area where malicious damage to vehicles, for example, tyre slashing, may occur.
You drive on roads with potholes, which can cause significant damage.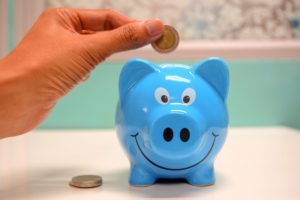 Is tyre and alloy insurance worth it?
Like all non-compulsory insurance, you really need to weigh up if it's worth it to you. Nobody knows what is around the corner. You could enjoy trouble-free motoring, with no punctures or scratches on your alloys. Or you could be unlucky and find yourself replacing tyres or fixing wheels several times a year due to punctures and scrapes.
Benefits:
If you do need to repair or change your wheel or tyre during the cover period, having insurance will save you cash in the long run.
If you plan to sell your vehicle in the future, having alloy wheels in pristine condition will help you to get the best possible price.
What isn't included?
Replacement tyres needed due to gradual wear and tear are not normally covered by tyre and alloy insurance.
How many claims can I make?
The number of claims you can make each year will vary depending on the policy. Normally, you can make up to three claims a year.
Things to check
Before you buy, check:
Will you need to pay an excess if you make a claim?
Is there a limit to the number of claims you can make in a year?
Is there a limit to making your first claim? For example, with some policies, you may be excluded from making a claim within the first 30 days of the policy.
Is there a limit on the cost of repairing alloys or tyres? If so, is it sufficient?
Can you choose where you go for repair?
Can alloy wheel repairs be carried out at your home or work for your convenience?
Is there a limit on the age of your car or the number of miles covered?
Are diamond-cut wheels covered for repair and replacement?
If your alloys are not covered for replacement but cannot be repaired, will the insurance pay out a contribution towards the replacement cost?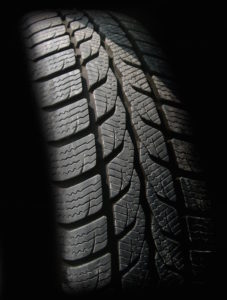 What cars have run-flat tyres?
Run-flat tyres have a reinforced sidewall so they don't collapse when you get a puncture. They are a great safety feature as they eliminate the chance of you having a catastrophic blow-out on the road. They're also a handy feature in vehicles where space is at a premium or to save on weight as they mean you don't need to have a spare in the boot. However, when you get a puncture or they perish, you must replace them within 50 miles for safety. They normally can't ever be repaired, so you'll have to buy a new tyre. And they can cost a lot more than regular tyres.
Some of the common vehicles on the road with run-flat tyres include:
Remember
Diamond cut wheels can only be repaired a couple of times. If the scratch is deep, you may only be able to successfully repair them one before needing a new wheel.
Where can I buy cheap tyre and alloy insurance?
At Easy2Insure we specialise in helping our customers to get the exact insurance they need at the very best price. You can call our friendly team on 0800 9179522 or get a quote. As part of the UK's largest independent insurance brokers, we can use our buying power to negotiate a great value deal. We'll use our knowledge to get the right level of cover for you. And we'll make sure there are no surprises in the small print. We can save you money on your alloy and tyre insurance compared to buying it directly from your dealer, so get in touch now.