Home
VIEW OUR COMMERCIAL
As seen on TV

CHOOSE THE EASY OPTION FOR YOUR INSURANCE, WE'LL GET YOU A QUOTE IN NO TIME AT ALL.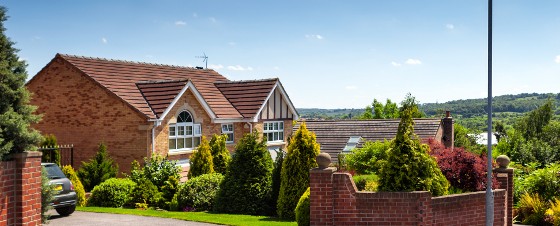 Home
It's easy 2 get a cheap Home insurance quote
It's Easy2 get cheap Home Insurance
Why Buy Household Insurance?
There are two types of household insurance policies available. Buildings insurance protects you against damage to the structure of your home together with its fixtures and fittings, while home contents insurance protects you against damage or loss of the possessions that you would normally take with you if you moved.
Both policies cover you against fire, subsidence, theft, flood and storm, while accidental damage can also be included at an extra premium. The policy will also provide cover for your legal liabilities as a homeowner.
Is there anything I should know before buying household insurance?
Yes there is. Putting both your contents and buildings insurance under one policy means that you may receive a discount for having both covers under one policy.
Exclusions and Excesses
These are a very important part of your policy. You should read your policy carefully as it will explain what your policy does and does not cover.
In the event that you make a claim under your policy, you may be required to pay the first part yourself – this is called an excess. Excesses are applied to a range of policies. Check these when you buy your policy and at each renewal date. Remember that discounts are often offered in return for increased excesses.
Extensions of Cover
The risks for which you are covered are detailed within your policy booklet. However, for an additional premium, you can widen your policy to cover "accidental damage". Under a conventional contents policy ("indemnity" or "new for old") your carpet, for example, would be insured if you were to drop or spill something over it. This cover is known as accidental damage and can be a valuable extra protection especially if you have children.
"All Risks" is cover for items which you may regularly take out of the house, such as cameras. These can be listed in the policy under an "All Risks" section. Again, an extra premium is payable.
How can I pay for my home insurance policy?
Easy2Insure have a facility that will allow customers to pay by installments, helping you to spread the cost of your insurance over 12 months.
What do I do if my property is damaged?
If your property is damaged, do what you can to stop the damage getting worse. Many policies cover the cost of temporary work or emergency repairs.
What should I do if I need to make a claim?
If you have suffered from a theft, malicious damage or vandalism, alert the police as soon as possible. If you have lost credit cards or cheque cards, tell the company that issued them immediately, as a delay of even a few hours could result in a fraud being committed.
Because Easy2Insure are genuinely independent brokers, we are not tied to the products of one specific Insurer. We therefore have access to a very wide range of policies, and will carefully assess your individual requirements before searching through all the products on offer to find the one that's right for you.
What can we offer quotes for?
We can quote for virtually every type of home:
Starter homes
Family homes
Holiday homes
Flats
Thatched properties
Listed buildings
Buy to let properties
Tenants contents
'Work from home' properties
Which insurers will Easy2insure obtain a quotation from?
Quotes are obtained from a wide range of insurers which typically includes the following:
Axa
Norwich Union
Allianz Insurance
Ecclesiatical Insurance
Fortis
Groupama
Halifax
Legal & General
Zurich
Sterling Insurance
Equity Red Star
Paragon
Highway
J R Clare
Liverpool Victoria
LATEST Home NEWS
Mobile Phone Insurance – Do I Need it?
February 1, 2020
The quick mobile phone insurance guide
December 1, 2019
Should I Insure My iPhone?
September 18, 2019
What Insurance Do I Need For A Holiday Let?
September 13, 2019
8 Tips For Decorating Your Holiday Home
April 14, 2019