Home
VIEW OUR COMMERCIAL
As seen on TV

CHOOSE THE EASY OPTION FOR YOUR INSURANCE, WE'LL GET YOU A QUOTE IN NO TIME AT ALL.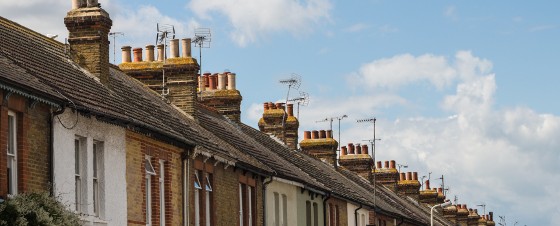 Vacant Home Insurance
It's easy 2 get a cheap Vacant Home Insurance insurance quote
Empty house insurance is a worthwhile investment if you have a property that has been left vacant for eventual inheritance, has been bought as a buy-to-let investment or needs major refurbishment. Whatever the reason, the likelihood is that it will be unoccupied for a period of time. However, just as you would purchase a home insurance policy for your primary dwelling, you should also make sure that any unoccupied property you own is equally protected too. Just because a property has been left vacant doesn't mean that it is immune to the same sort of problems as your own home. Natural disasters, such as flooding, or circumstances such as burglary or vandalism can all cause damage to your property and leave you with a hefty bill. A vacant home insurance policy can go a long way to help protect your assets – and your finances.
Insurance made Easy
Easy2insure.com has been successfully sourcing empty house insurance policies for clients for over 25 years. We are an FCA-approved independent company, without any need to promote particular products, so you can be sure that the vacant home insurance quotes we source on your behalf are unbiased and based entirely on the information you give us. And it's easy too – there's no more trawling the Internet or running up phone bills to research policies or a company's reputation – simply fill in a quick online form and leave the rest to us. Within minutes, you could be comparing the best empty house insurance quotes for your circumstances.
Exact Insurance at the Best Prices
We are FCA registered and part of the award-winning Park Insurance group, so you can be assured that our services to you will only be of the highest standard. As we are an IT-driven service, we can assure you that there are no 'hidden extras' and, with low overheads, we can pass our savings on to you. In addition, we have forged strong links with many of the UK's leading insurers, giving us the power to negotiate favourable terms on your behalf and even to amend the terms of your vacant home insurance, by means of add-ons.
At Easy2insure we want to deliver the exact policy for your needs, at the best possible price. Call us direct on 0800 9179522 for an instant empty house insurance quote and join the growing number of people who are finding that Easy2insure really is the easy way to insure.
LATEST Home NEWS
Mobile Phone Insurance – Do I Need it?
February 1, 2020
The quick mobile phone insurance guide
December 1, 2019
Should I Insure My iPhone?
September 18, 2019
What Insurance Do I Need For A Holiday Let?
September 13, 2019
8 Tips For Decorating Your Holiday Home
April 14, 2019