Motorbike
VIEW OUR COMMERCIAL
As seen on TV

CHOOSE THE EASY OPTION FOR YOUR INSURANCE, WE'LL GET YOU A QUOTE IN NO TIME AT ALL.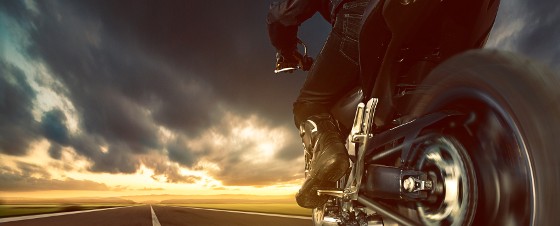 Motorbike
It's easy 2 get a cheap Motorbike insurance quote
If you prefer two wheels as opposed to the traditional four, you'll also know that there's no such thing as the 'average motorbike.' Tastes range from stylish mopeds and beaten-up scrambling bikes to aerodynamic super bikes and the nostalgic pleasures of a classic bike. How you insure your motorbike depends on what you do with it, as much as how you maintain it. So, how do you find the best motorcycle insurance quote for a vehicle that is as unique as you are?
On Your Bike
Easy2insure takes the headache out of looking for motorbike quotes. With over 25 years' experience and expertise in finding the best motorcycle insurance quote offers for our rapidly-expanding client base, we have earned ourselves a formidable reputation as a motorbike insurance compare company that is prepared to go that 'extra mile' to get you great insurance deals.
Part of the secret to our success in finding the best motorbike quotes is that we are an independent, family-run business. With no insurance companies pressurising us to push their particular products, we can compare motorbike insurance policies, negotiate favourable terms on behalf of our clients and ensure that everything you want included in the policy is there.
As the result of our dedication in finding the best deals for our customers, we've even achieved the coveted 'preferred broker' status with many of the UK's leading insurers. We're also registered with the FSA, so you can be sure that we uphold the stringent standards of excellence laid down by this body, regardless of how large or small the quote you're looking for.
The Product You Want At The Price You Want
Many people like to try and compare motorbike insurance on motorbike insurance compare sites. However, the truth is that, without an experienced negotiator working on your behalf, you are unlikely to get the product you want at the price you want it.
We make it Easy2insure, no matter what your needs. Call us direct on 0800 917 9522 and talk to one of our friendly team for more information or to get your motorcycle insurance quote.
LATEST Motorbike NEWS
MOT failure insurance – is it worthwhile?
February 2, 2020
How Hard is it to Learn to Ride a Motorcycle?
November 6, 2019
Riding motorbikes in wet weather – a quick guide
November 5, 2019
Storing Your Motorbike For Winter – 11 Essentials
October 2, 2019
11 Reasons an Electric Motorbike Should be on your Wish-list
March 27, 2019