VIEW OUR COMMERCIAL
As seen on TV

CHOOSE THE EASY OPTION FOR YOUR INSURANCE, WE'LL GET YOU A QUOTE IN NO TIME AT ALL.

Should I Insure My iPhone?
 With prices hitting nearly £900, iPhones are an expensive investment. They're also all too easy to drop or leave behind on the train and are a target for thieves. Insurance gives you peace of mind that your precious piece of tech can be fixed or replaced with no unexpected bills. But do you need iPhone insurance? Read on to find out.
First, do I need iPhone insurance?
Insurance is all about managing risk. You pay a relatively small sum of money for the peace of mind that if something does happen, you won't have a big bill to pay. Of course, you may enjoy many years with your iPhone without the need to make a claim.
To decide if you need iPhone insurance, you'll need to weigh up the following:
Are you the sort of person who easily loses things?
Would it be tricky to afford to replace your iPhone if it got damaged or stolen?
Does the thought of not having a phone for a week or longer make you break out in a cold sweat?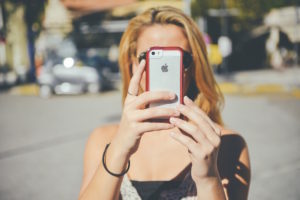 If you've answered yes to any of the questions above, iPhone insurance is definitely worth considering.
What does iPhone insurance cover?
Different insurance policies include different features, so it's important to always read the small print to see what you are buying.
Here's our top five list of handy features to look out for when you buy iPhone insurance:
Are downloads included? Some insurance policies will cover the cost of replacing downloads (like music) lost when your phone is damaged or stolen. If that's important to you, make sure it's included.
Will you get a temporary replacement handset? If your phone is damaged, your insurance company is likely to send it for repair, which can take weeks. If you can't bear the thought of being without your phone, make sure your insurance offers a temporary replacement handset whilst yours is being repaired. Some policies can even offer a rapid replacement guarantee, sending a new phone within as little as four hours. If that's something you want, make sure it's included.
Unauthorised calls. Some mobile phone insurance policies will cover the cost of expensive calls made without your authorisation if your phone is stolen. Premium line calls can quickly mount up, so adding this cover buys extra peace of mind.
Most Brits admit to using their phone on the toilet according to YouGov. But not every phone insurance policy will cover you if it suffers water damage, as a result of being dropped down the loo for example. For total peace of mind, check your phone insurance does include cover for water damage or other 'careless' situations, such as leaving it on the train.
Cover overseas. If you like to Instagram your holiday pictures, you'll be reassured with an insurance policy that includes overseas travel.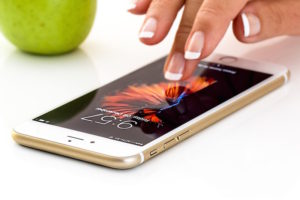 Remember: If you don't need all these different types of cover, make sure you don't pay for it. Look for a tailored policy so you only pay for what you want.
Next, is it covered already?
You may have decided that iPhone insurance is worth it for you. But don't rush out and buy a new policy just yet – first, take the time to discover if your phone is covered already. Check your home insurance policy carefully to see if your phone is included or have a chat with your broker if you're not sure. Some bank accounts also include mobile phone insurance, so speak to your bank. If you are already covered, make sure you check what is and isn't included. For example, will it replace your iPhone with a new handset or a refurbished one? And does it offer a temporary phone to keep you connected whilst yours is being fixed?
It's also worth double-checking the terms of the cover. With some home insurance policies, your phone will be covered whilst it is in the home but not when you're out and about.
Do I have to buy the insurance I'm offered when I buy the phone?
No. When you buy a new iPhone you're likely to be offered insurance, but you don't have to take this. Instead, you are free to shop around to find the best deal.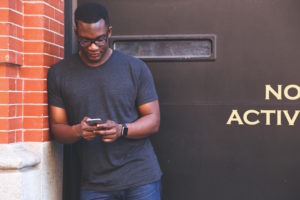 Things to consider when you buy iPhone insurance
To make sure the iPhone insurance you buy is worth the cash, think about these things:
Is your iPhone under warranty? Remember the warranty covers your phone for mechanical failure, but won't cover you if the phone is lost, stolen or damaged accidentally.
How much is the excess? This is the amount of money you have to pay if you make a claim. Generally the higher the excess, the lower the cost of the premium (the amount you pay for the insurance). Tweaking the excess is a great way to save money, but make sure it is still affordable to you. If you set the excess too high you might not be able to afford to make a claim.
Are any other gadgets included in the policy? Chances are you also have a laptop or iPad that you would like to insure. Buying a bundle deal that covers all your tech away from the home can be cheaper than separate policies. Speak to your insurance broker to find out more.
Buying value for money iPhone insurance
Always compare prices from as many different insurance companies as you can to be sure you're getting the best price. A price comparison website can be a good place to start, but remember not every insurance company is represented on these sites. It's also important to check that the cover you specify when getting a quote matches the cover offered to you. Just because you tick a box for new for old cover, there's no guarantee that the quotes you are given by the comparison website will include this.
Alternatively, you can use an independent insurance broker like Easy2Insure. We'll do the legwork for you to find the best price on iPhone insurance with no nasty surprises in the small print. Simply call our friendly team on 0800 917 9522 today.