VIEW OUR COMMERCIAL
As seen on TV

CHOOSE THE EASY OPTION FOR YOUR INSURANCE, WE'LL GET YOU A QUOTE IN NO TIME AT ALL.

Should You Bother With Scratch & Dent Insurance?
Cars are getting bigger, parking spaces are getting smaller, and distracted drivers are everywhere. This all adds up to more bumps and dings when your vehicle is parked. Sometimes you'll find a note and contact details. But more often than not, you won't. A whopping 1-in-5 drivers admit to hitting a parked car and driving off. If you've come back to your car to discover a new scratch down the side or a ding in the bumper, and no culprit in sight, you may feel resigned to putting up with the damage or forking out for the repair bill yourself. But this is where scratch and dent insurance, also known as cosmetic car insurance, could make a difference. We look at what scratch and dent insurance covers and why you might need it. That way you can decide if it's the right choice for you.
First, what is scratch and dent insurance?
Scratch and dent insurance is typically purchased in addition to your standard car insurance. It's specifically designed to cover you for putting good any purely cosmetic damage that occurs to your vehicle, typically when other drivers bash into you at low speed.
What does scratch and dent insurance cover?
Scratch and dent insurance covers minor damage to your vehicle. This is things like small dents and scratches and chips. This damage will only affect the cosmetic look of your car but can be annoyingly expensive to put right. Scratch and dent insurance is not designed to be used for fixing more substantial damage.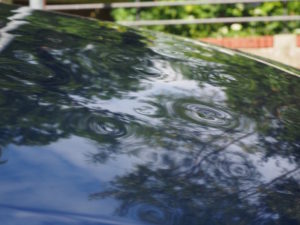 Are you the sort of person who cares about the way your car looks?
For many of us, our car is not solely a way to get from a to b. It's a status symbol, so we don't want it to look battered and bashed. If you couldn't care less if your car has had a cosmetic bash, then scratch and dent insurance is not something you'll need. But if you do care, and wouldn't be seen dead in a motor with dents down the side, then it is worth considering as it can save you money.
Do you have your car through a PCP (Personal Contract Purchase) or PCH (Personal Contract Hire)?
If you have your car through a PCP or PCH, you're expected to keep it in good condition. Scratches and dents can mean you're penalised at the end of the contract. If you're worried about finding a large sum of money to put damage right, cosmetic car insurance is worth considering.
Next, do you have a high excess on your car insurance?
You can always claim for dents and scratches on your standard car insurance. But if you have opted for a high excess, this option can be unaffordable. In that's you, it's worth considering scratch and dent insurance. For example, the excess on scratch and dent insurance usually ranges from £0-£50, ensuring it's affordable to get your car sorted.
Do you pay more than average for your policy?
A good scratch and dent insurance policy won't affect your no-claims bonus. That means you can get perfect paintwork while still holding that precious no claim discount that can help keep your car insurance more affordable.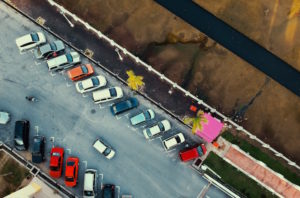 Do you park in public car parks, like at work or a supermarket? Or do you park in the street?
If you park in the street or any other public space, your car is at risk of being hit.
Is your car already damaged?
In most cases, your car will need to be in good condition with no existing damage if you want to take out scratch and dent insurance. Some insurers will also specify a maximum age or mileage for the car.
Finally, has your car been modified?
If you've modified your car with a wrap or body panels, discuss this with your insurance broker first. Scratch and dent insurance may not cover you.
It's Easy2find cheap scratch and dent insurance
At Easy2Insure our friendly team will search through all the options to find you the right scratch and dent insurance to suit your budget and needs. From supercars to family runarounds, we'll find you coverage for your peace of mind. Call our helpful team on 0800 9179522 or get a free quote today.