VIEW OUR COMMERCIAL
As seen on TV

CHOOSE THE EASY OPTION FOR YOUR INSURANCE, WE'LL GET YOU A QUOTE IN NO TIME AT ALL.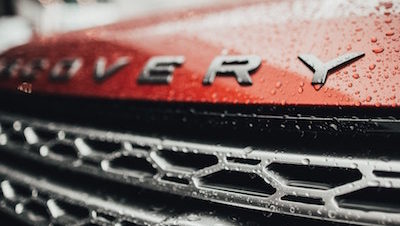 The complete guide to GAP insurance
Personal Contract Payment (PCP), Hire Purchase (HP) and leasing deals make owning a brand new car a happy reality for thousands who would struggle to find the cash for a one-off payment. But what happens if your dream car is written off and the amount you still owe is more than the amount your insurance pays out? GAP insurance could be the solution. Find out what it is, how it works, and how to get the best price deal with our complete guide.
What is GAP insurance?
GAP stands for Guaranteed Asset Protection. GAP insurance protects you financially if you have bought an item (usually a car or motorbike) on finance. If your car or motorcycle is written off, GAP insurance ensures that any difference between the amount you still owe and the value of the vehicle for the insurance payout is covered.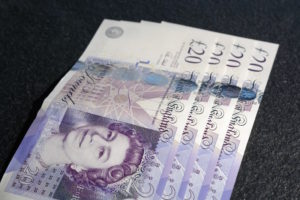 Why do I need GAP insurance?
If you have bought a car or motorbike using PCP or HP finance, GAP insurance is worth considering. For a small extra cost, you can buy peace of mind.
Putting a brand new car on your drive comes at a premium. Depending on the make and model that you opt for, cars can depreciate by 77% over a three-year period. There are an estimated 2.2million accidents on UK roads every year. Vehicle theft is also on the rise, with over 100,000 reported cases in the UK in 2017-18 according to Statista. If your car is a write-off (or unrecovered after a theft), your insurer will only pay out the amount it is worth. This is always less than the amount you paid for the car. And that means there is likely to be a 'gap' between the amount you originally paid and the amount you receive.
With GAP insurance you know that any difference between the amount you get from your insurance company and the amount you owe will be taken care of. If something does happen to your current car, it means you can get a new finance deal, and a new vehicle sorted quickly.
Is GAP insurance only for new cars?
No. GAP insurance may be particularly useful for owners of newer cars, as they tend to depreciate faster. But GAP insurance is worth considering if you have bought any car using PCP or HP and you are worried about a potential difference in values.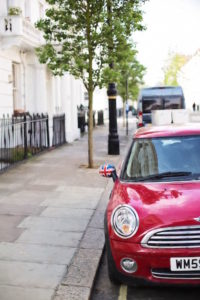 Does everyone who buys a car need GAP insurance?
GAP insurance won't be the best option for everyone. Before you do decide to buy GAP insurance, it is worth spending a few minutes to look at likely depreciation for the make and model car you are buying. If this is low, you may decide you're better off by not taking out GAP insurance. Also, bear in mind that if your car is less than a year old, many car insurance policies will offer a 'new car replacement'. Speak to your insurance broker to find out if you have that level of cover.
What are the different types of GAP insurance to look for?
There are lots of different types of GAP insurance, but the three most common are:
Back to invoice GAP insurance
Vehicle replacement GAP insurance
Contract Hire GAP insurance
Back to invoice GAP insurance pays any difference between the amount your insurer will pay and the original amount you paid or the amount still owing to the finance company.
Vehicle replacement GAP insurance pays you the difference between the amount your insurer will pay and the amount you would have to pay if you bought it new today. Or if it was a second-hand car, you'll receive the amount you paid for it. As car prices go up with inflation, this level of cover is useful if you want to be sure you can replace your car with a new one.
Contract Hire GAP insurance is specifically for anyone who has leased a vehicle (with no option of a final payment to buy the car). When you lease a car, you can face penalties for ending the lease early. This insurance covers you for any remaining payments for the period of the contract.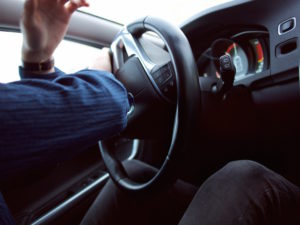 Things to watch out for
You'll need comprehensive car insurance for the vehicle, or your GAP insurance won't be valid. GAP insurance also won't pay for any modifications you may have made (e.g. adding alloy wheels or wraps).
Save money on GAP insurance
When you sign your lease, PCP, or HP deal you are likely to be offered GAP insurance as an add-on. It's easy to say yes, but that could cost you more. Instead, don't automatically take the GAP insurance offered with your finance deal. Shopping around means you can often source the same cover at a much better price.
It's Easy2 find a great price on GAP insurance
GAP insurance gives you peace of mind that you won't be left paying money for a car you can't drive because you had a crash or it has been stolen. Don't worry if you don't know where to start sourcing GAP insurance or don't have time. One call or email to an independent insurance broker like Easy2Insure is all you need to do. Our friendly team can do the hard work for you, finding the best price GAP insurance. For a free quote and more advice, call us on 0800 917 9522 or get in touch. Happy motoring!