Motorbike
VIEW OUR COMMERCIAL
As seen on TV

CHOOSE THE EASY OPTION FOR YOUR INSURANCE, WE'LL GET YOU A QUOTE IN NO TIME AT ALL.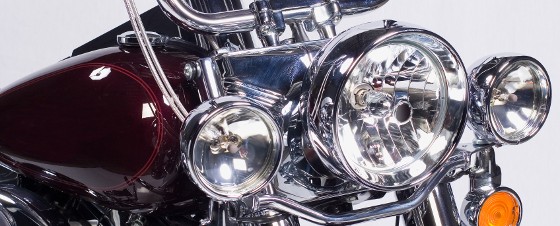 Classic Motorcycle Insurance
It's easy 2 get a cheap Classic Motorcycle Insurance insurance quote
For many motorcycle enthusiasts, a bike is much more than a vehicle. It can mean the perfect fusion of performance and aesthetics or even the chance to blow out the cobwebs in style on the open road. For others, it can mean the chance to get together with other like-minded petrol-heads and show off their prized possession. However, whatever your reasons for owning a classic bike, you need to make sure that it's protected by the relevant insurance policy.
An Easy Ride
Classic motorcycle insurance used to be a difficult thing to track down and often incurred high premiums. But now, we've made it easy and quick to get the right classic insurance for your bike. Easy2insure can find you the best available policies at the best available price. Given that your classic motorbike is likely to have a greater value than a regular one, you might think that you'll have to pay over the odds for your classic motorcycle insurance. Think again: with over 25 years' experience and expertise in the industry, Easy2insure has achieved 'preferred broker' status with many insurers. And because we're completely independent and not affiliated to any other company, we have the bargaining power to get you the classic motorcycle insurance quote that offers you the best cover, at the best classic motorcycle insurance rates.
Peace of Mind
Letting Easy2insure find your classic motorcycle insurance quote means that you are putting your classic bike insurance in the hands of a family-run business, monitored by the FCA, who will pull out all the stops to get you the best protection at the best classic motorcycle insurance rates. We offer the same attention and personal touch to every quote we handle, whether it's classic bike insurance or home protection. Our formidable reputation relies on exceeding our clients' expectations and securing them the best terms available.
Your classic bike is much more than a vehicle, so trust its insurance to a company that is much more than just insurance brokers. to get your instant classic motorcycle insurance quote now, call us direct on 0800 917 9522 and talk to one of our friendly team for more information.
LATEST Motorbike NEWS
MOT failure insurance – is it worthwhile?
February 2, 2020
How Hard is it to Learn to Ride a Motorcycle?
November 6, 2019
Riding motorbikes in wet weather – a quick guide
November 5, 2019
Storing Your Motorbike For Winter – 11 Essentials
October 2, 2019
11 Reasons an Electric Motorbike Should be on your Wish-list
March 27, 2019