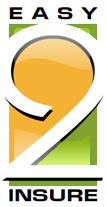 It's Easy 2 get the Insurance that is right for you! Here at Easy2Insure, we make it easy peasy to get the best and cheapest insurance cover.
From car insurance, home insurance, commercial vehicle insurance and Life Insurance, our experts will help you find the perfect policy to give you complete peace of mind.
We've made it easy for you to get an instant insurance quote online but if you prefer, our friendly team are able to provide advice over the phone on 0800 917 9522. Either way, we're confident you'll have a competitive quote from a respected insurer within minutes.
View our commercial
As seen on TV

CHOOSE THE EASY OPTION FOR YOUR INSURANCE, WE'LL GET YOU A QUOTE IN NO TIME AT ALL.
LATEST NEWS
The Essential Guide to HGV Insurance
December 18, 2017
If you own and drive your own Heavy Goods vehicle (HGV), insurance is one essential you need to get right. Whether you're looking to insure one truck or you're responsible for a whole fleet, here's our essential guide:
Guide to lorry insurance
If you drive an HGV, then it's a legal requirement to have appropriate insurance. Just like car and van insurance, as a minimum this will need to be third-party cover. This pays out to another party if you cause any injury or damage. Third-party, fire, and theft HGV insurance covers you if your vehicle is involved in a fire or is stolen as well as your third-party responsibilities. Or opt for fully comprehensive cover if you want to cover others and your own lorry against damage caused as a result of an accident. There are also options to that will pay out to replace a broken windscreen, as well as medical or legal expenses in the event of an accident.
When do I need HGV insurance?
A Heavy Goods Vehicle (HGV) is anything over 3.5 tonnes. It's also sometimes referred to as a Large Goods Vehicle (LGV). Even relatively small 2-axel vehicles can fall into this category. For more information, see the government's guide to lorry types and weights.
How much will HGV insurance cost?
The cost of your truck or lorry insurance will be determined by a number of factors. These include the age of the vehicle and driver, lorry value, and use. 
Do I need truck insurance if it's not being driven?
Yes, you'll need to insure your HGV even if it's not being used unless it is registered as off the road (SORN).
 What sort of cover do I need?
Some drivers will have fairly straightforward requirements. For others it could be more complicated. Talking to a broker from an expert HGV insurance specialist, like Easy2Insure, can help you to make sure you get the level of cover that you need, without paying for anything that you don't. For example, you might want to consider the following in addition to your HGV insurance to build a bespoke package:
Goods in transit insurance – to cover the cost of any goods you are moving if they are damaged or destroyed when you're on the road
European cover – if you'll be driving in Europe as well as the UK
Multiple driver cover
HGV breakdown cover
Legal costs insurance
If you run a business, buying other types of insurance as part of your HGV insurance bundle can make financial sense. Other areas of truck insurance to consider might include:
Public liability insurance
Employer's liability insurance (this is a legal requirement if you employ any members of staff, even if they work part-time or are contractors)
Personal injury insurance – covers you for lost wages if you are unable to work because of an accident or illness
Commercial property insurance – if you have business premises
Fleet HGV insurance
If you have a number of trucks or lorries, fleet insurance can offer value for money cover. Fleet insurance can cover fleets from as little as two vehicles.
Privately used truck insurance
In some cases, your HGV may not be used commercially. For example, this could be if it is a vintage truck or for some larger motorhomes, which fall into to he HGV category. In these cases, you'll need to speak to an HGV insurance specialist like Easy2Insure to make sure you're not paying-out over the odds for commercial cover. We also have a specialist team for HGV horsebox insurance, catering to the specialist requirements of travelling with animals.
Making sure your HGV insurance is valid
For your HGV insurance to be valid, every driver must hold a valid Driver Certificate of Professional Competence (CPD). For your Driver CPD you'll need to complete four tests and take 35 hours of training every five years. Don't forget that you need to renew your lorry licence every five years after you reach 45 years old and every year from the age of 65 years old.
Ways to reduce your HGV insurance premium
Don't skimp on the level of cover you take out, but follow these tips to keep premiums as cheap as possible:
Increase the excess. This is the amount you automatically pay if you make a claim. Generally, the higher the excess, the lower the premium
Don't pay monthly. You'll pay more if you opt for monthly payments, so if you can afford to pay in one go, do pay annually
Shop around for the best price. As with all insurance cover, it pays to shop around. Different insurance companies can offer very different premiums for the same level of cover
Get cheap HGV insurance for your truck, lorry or large van
Not sure where to start looking for the best price on HGV insurance? Let our expert staff shop around on your behalf. Our specialist team understands the technical details of HGV insurance, for great value and confidence that the cover we secure will be right for you. For a no-hassle, free quote, call us on 0800 9179522 or get a quote.
Top Tips for Getting The Right iPhone Insurance
December 13, 2017
Now you've got a lustworthy iPhone, it's time to think about iPhone insurance. Nearly half a million Brits had their smartphone stolen last year. And 50% of us have cracked our phone screen at least once. Maybe you bought your iPhone on impulse or it was a present. Or perhaps it's something you've been saving up to buy for a long time. Insurance is there for a little extra peace of mind if something goes wrong.
Why do I need iPhone insurance?
You don't have to take out iPhone insurance. But it will give you reassurance if you can't easily afford to replace it if it gets lost, damaged or stolen.
For some, the idea of being without our phone is enough to bring us out in a cold sweat. If your phone is new, any mechanical breakdown is likely to be covered by warranty. But if it's out of its warranty period, or it is damaged, lost or stolen, you'll need insurance for peace of mind.
How much will iPhone insurance cost?
The cost of insurance will vary depending on the model and its age. There are other factors too that will influence the cost.
Top tips to get a better price deal on your iPhone insurance
Don't just buy the cover offered by Apple or the store where you buy your phone. Yes, this is possibly the easiest option, but it is likely to cost you the most as well. Don't just sign up, but give yourself time to check out prices elsewhere.
Double-check the small print. Be sure that you are getting the level of cover that you expect. There's a saying that goes "you only find out how good your insurance is when you need it." Beware of any insurance deals that seem too good to be true – it probably will be. And you don't want to find out that you haven't got the cover you expect at the point of making a claim.
Check what's covered by your home insurance. Before you take out separate iPhone insurance, double check to see if it's already covered on your home insurance. Be careful to read the small print though. Some household policies will cover your phone if it is stolen from your house, but not if it is stolen, lost or damaged when you're out and about.
Think about what cover you need. If you can't bear the thought of coping without your iPhone for a few days, make sure you opt for insurance that will get yours replaced quickly or give you a temporary phone if yours is being repaired.
More tips
New for old cover or refurbished? If it's important that your iPhone is replaced with a new phone, rather than a refurbished one, make sure that this is included in your smartphone insurance package.
Opt for a higher excess. You can adjust your excess (the amount you automatically pay if you make a claim) to reduce your premium. The higher your excess, generally the lower your premium will be. Be careful not to go too high though, or your excess might make it not worth making a claim at all.
Pay in one go. You can pay for insurance monthly, but it's likely to cost more than if you can pay in one go.
Shop around for the best value deal. Just like all insurance cover, it pays to shop around to find the best deal. Be warned that the cheapest deal is not always the best cover and make sure you're very clear what you are purchasing. Alternatively, use an independent broker like Easy2Insure to shop around for the best price for you.
Other things to think about:
You can save money by opting for a bundle deal. This will cover your other tech items like your Macbook and iPad
Some insurance companies may offer platforms for storing data like photos. If that's something you need, be sure to ask your broker
Check if your insurance will be valid for claims right away. In some cases, you might not be able to make a claim within the first couple of weeks of the insurance period. It's better to check and be safe rather than sorry 
Cheap but good iPhone insurance
Our specialist gadget insurance team understand the role our tech plays in our lives. They'll help you find the level of cover that matches the way you use your phone. And they'll talk you through all your options, so you can be confident you're getting what you need. As independent brokers, we're free to search through every insurance company for the best prices. And as we're part of the respected Park Insurance group, we've got effective buying power that helps us to secure great value deals that you simply won't find on the high street. Call us now on 0800 9179522 or get a quote.
What you need to know before asking for a home insurance quote
December 1, 2017
Is it that time of year when you need to get a new home insurance quote? It rarely pays to stay loyal to just one insurance company. And you could save even more money on home insurance if you know the right questions to ask. Read our guide to everything you need to know before asking for a home insurance quote:
How much does home insurance cost?
According to the Association of British Insurers (ABI), the average price of home insurance is £297. Costs will vary depending on the:
type of home you own
location
cost to rebuild the property
value of your contents
number of previous claims made against your insurance
What's the difference between buildings insurance and contents insurance?
Buildings insurance means you are financially covered to put right any damage sustained to the building of your home. This damage can be caused by a number of things like fire, storm damage, vandalism, vehicle collision, or flood. You'll be covered to fix includes things like the walls and roof as well as fixed fittings like bathroom suites and kitchen units. If you have a mortgage, it is normally a requirement of your mortgage agreement that you hold buildings insurance. But be aware that you are not obliged to take out the buildings insurance provided by your mortgage lender.
Contents insurance covers the replacement of other items in your home, from gadgets and sofas to bikes and soft furnishings. Don't be tempted to skimp on the estimated value of your contents. Sit down and write out the cost to replace everything in your home and you could be very surprised. Accidental damage, where you or a member of the family unwittingly causes the damage yourself, is not normally covered by standard contents insurance policies. But can be added on for extra peace of mind, so ask your broker if you need this level of cover.
Do I need buildings insurance if I live in a flat?
If you are a leaseholder in a flat, it's likely that the freeholder will have taken out buildings insurance. Check with your management company. You will still be responsible for insuring any contents in your flat.
What about high-value items like diamond rings?
If you have high-value, high-risk items, like jewellery, watches and fine art, you may need to specify these items separately on your home insurance. Check with your insurance company what the single item limit is on your policy to make sure you have the level of cover you need. Also, check if your policy covers these items when you are away from the home, including on holidays abroad.
Will the cheapest home insurance always be the best deal?
Unfortunately, you never really know if your insurance is any good until that stressful time comes when you need to claim. By then, it's too late to change! You can help to protect yourself by thoroughly checking the small print to make sure that your insurance covers everything you need, or ask your broker, like Easy2Insure, to do this for you. Very cheap policies may exclude cover that you take for granted is included.
If it seems too good a price to be true, it probably is. Whilst saving money is everyone's priority, remember that some pennies saved now could cost you many hundreds of pounds in the long run. You should always buy the most robust policy you can for real peace of mind.
How can I save money on my home insurance?
Install extra security measures. The more secure your home is, the lower your insurance premiums will be. Install a burglar alarm, fit high-quality locks and consider other security measures like CCTV. Joining your local Neighbourhood Watch scheme can also earn you a discount. As well as lowering premiums, these steps can also help to deter thieves, saving you the hassle of making a claim.
Fit smoke alarms. Smoke alarms not only help save lives, they can help you to save money on your home insurance too. Make sure you have them in your home.
Don't claim unless it's worth it. Building up a no claims discount will save you money on your insurance. Really consider if it's worth your while to make a claim on your insurance if it's only for a small amount.
Combine your buildings and contents cover. Most insurance companies offer better rates when you take out buildings and contents insurance together.
Adjust your excess. Increasing the excess you pay when you need to make a claim can help lower premiums.
Pay in one go. Insurers may give you the option to pay monthly, but you'll often pay heavily for the privilege. If you can pay in one go, you'll save money.
Shop around every year to find the best price. It rarely pays to stay loyal to one insurance company. Insurance companies rely on us being too busy to bother to change companies, and there are often heavily discounted bonuses that they'll offer to get your custom. Smart home insurance shoppers will exploit this every year by shopping around. That way you get the great value, introductory price every year. If you don't have time to call around several insurance companies, ask an experienced broker like Easy2Insure to do the legwork for you.
What can we offer home insurance quotes for?
At Easy2Insure, our friendly, experienced team can find you the right home insurance whatever type of property you live in. We'll talk you through the options so you can get the cover you need to suit your budget. We're independent insurance brokers, so we're free to shop around the UK's best insurance companies. And we're also in a strong position to negotiate extra discounts on your behalf. We're part of the Park Insurance Group, which has preferred broker status with a large number of insurance companies in the UK. That means we can source low prices on quality cover that simply isn't available on the high street.
Get a free quote today by filling in our simple online form or call us on 0800 9179522.