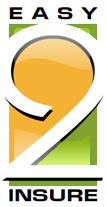 It's Easy 2 get the Insurance that is right for you! Here at Easy2Insure, we make it easy peasy to get the best and cheapest insurance cover.
From car insurance, home insurance, commercial vehicle insurance and Life Insurance, our experts will help you find the perfect policy to give you complete peace of mind.
We've made it easy for you to get an instant insurance quote online but if you prefer, our friendly team are able to provide advice over the phone on 0800 917 9522. Either way, we're confident you'll have a competitive quote from a respected insurer within minutes.
View our commercial
As seen on TV

CHOOSE THE EASY OPTION FOR YOUR INSURANCE, WE'LL GET YOU A QUOTE IN NO TIME AT ALL.
LATEST NEWS
7 Fundamental Rules You Can't Afford To Ignore When It Comes To Campervan Insurance
August 5, 2017
There's no feeling like setting off on the open road with everything you need for your holiday in the back. From vintage VW to six-figure sum luxury RV motorhome, in your campervan, you're ready for adventure.
Us Brits took nearly 4 million trips in our campervans and motorhomes in 2015. But not all journeys run smoothly. Luckily there's insurance for that. Read our 7 fundamental rules you can't afford to ignore when it comes to campervan insurance and get peace of mind at the best price.
1) Always shop around
First and foremost, always shop around. If you simply renew your annual insurance you're likely to be paying above the odds. Take the time to call as many insurance companies as you can or use an expert insurance broker like Easy2Insure to do the leg-work for you. The other benefit of using a broker is that you can be certain there won't be any surprises lurking in the small print.
2) Be a safe driver
The longer you've been without a claim, the bigger the discount you can negotiate on your motorhome insurance. Safe driving and knowing and sticking to the speed limits so you don't have any penalties on your licence is a must. There are other steps you can take, like carrying out regular maintenance and improving security when your camper is at home, to help reduce the likelihood of making a claim.
3) Choose insurance tailored to how you use your campervan
Look for campervan insurance that lets you tailor your policy to the way you use your RV. If you're only likely to use it for one trip this year, and stay in the UK there is no point paying out extra for a policy that covers you for unlimited miles anywhere in the world.
4) Market value is not always enough
Just like classic cars, if you're lucky enough to drive a classic campervan you need a specialist insurance policy that recognises an agreed value for your vehicle. If you don't, you could find yourself out of pocket if you need to make a claim. Depending on the wear and tear and mileage on your camper, you might also want to consider a new for old replacement policy. This means you'll insure the cost of buying a new motorhome, not the market value. Your insurance broker can advise you on the best options for you.
5) It can be cheaper to buy your breakdown cover with your insurance
Breakdown cover is often included with motorhome insurance and can be a cost-effective way to purchase this peace of mind for when you're on the road. But always double-check what level of cover you're being offered and make sure it is enough for your needs. If not, it is normally possible to buy a more sophisticated policy.
6) Check your contents are covered
When buying your campervan insurance remember that things inside are not always covered as standard. Awning and generators are rarely considered part of the vehicle for insurance cover, but won't cost much more to add on to your policy. And don't forget the cost of other contents – from your dinner service to your e-bike – can quickly mount up.
7) Are you legal?
Last of all, no matter how comprehensive your insurance cover, you can come unstuck if you ignore the law. You'll need a full, valid driving licence to drive any campervan under 3.5 tonnes in the UK. If your motorhome exceeds this, you'll need a category C1 extension to your driving licence or your insurance will be invalid. If you need to find a weighbridge to check your load before you set off on a trip, use this online locator.
Campervan insurance for peace of mind and happy holidays
As with most things in life, you get what you pay for. The cheapest insurance can end up costing you more in the long run. But, you can still get an affordable deal on your campervan insurance when you follow these golden rules.
Our team at Easy2Insure understands the specific need of our customers with campervans and motorhomes. We use this knowledge and our understanding of insurance to find you the best price on your campervan insurance. We focus on value for money, making sure there are no surprises in the small print that could end up ruining your holiday. For more information, or for a free quote on your campervan or motorhome insurance call 0800 917 9522 or get a quote online.
Here's What No One Tells You About Gadget Insurance
July 29, 2017
We check it an average of 27 times a day. But what would happen if you reach to your pocket and your phone is not there or is not working? Does the thought of being without your tech bring you out in a cold sweat? Or do you worry about the cost of replacing it? Whether it is stolen, lost or damaged, gadget insurance gives you peace of mind you can quickly reconnect without bill bills. But not all cover for your phone, iPad or other tech is equal. Here's what no one tells you about gadget insurance:
Shock, horror. You might not have the cover you think you have
There are lots of different insurance products available to protect your essential gadgets. You could be tempted to opt for the cheapest policy, or even go without taking out specialist insurance because you think you're already covered by home insurance. But watch out for our top 11 common insurance traps and misconceptions that could leave you stranded without your tech.
1) My phone is covered by my home insurance, right?
Err. Maybe not. Check with your broker. Your phone or tablet may be covered against fire or theft, but that is likely to only be if it is in the property that the insurance covers. If you're out and about or at a friend's house when you lose or damage your phone, you might not be covered.
2) If I lose or damage my phone, insurance will pay for a new one
Again, not always. Many gadget policies will try to repair your gadget. If that's not possible, you may get a 'like for like' replacement of the same age and condition. If you want a 'new for old' replacement you'll need to check your insurance covers that.
3) I'll get an instant replacement
If speedy replacement is essential for you, make sure you opt for gadget insurance that promises to get you reconnected with a replacement within 24 hours. Otherwise, you could be left for several weeks waiting for your phone or tablet to be returned to you.
4) Making unlimited claims on your insurance
Some gadget insurance policies stipulate a maximum number of claims you can make in one year. If you're very unlucky, or just forgetful, you could find yourself unable to claim. Double check if your policy has a limit before you sign on the dotted line.
5) Insurance always covers you for anything that could go wrong
Another misconception is that all gadget insurance covers you for everything that could go wrong. The most basic policies are unlikely to cover you if they consider that you have not taken 'reasonable' care. That means you won't get a thing if you leave your phone behind on a restaurant table or the bus. For full peace of mind, make sure you're covered for those forgetful moments!
6) The hidden costs of having your phone stolen
if your phone is stolen, you could find yourself faced with a big bill for any unauthorised calls that are made. There is a cap on the amount mobile phone companies can charge you, but you need to report your phone as missing or stolen within 24 hours. Checking you are covered for unauthorised calls gives added reassurance.
7) Are you covered overseas?
Roaming charges may now be the same in Europe as at home, but does your gadget insurance cover you for trips abroad?
8) Beware of high excesses
Opting for a higher excess (the amount you automatically have to pay when you make a claim) may help to make your premium cheaper. But make sure it doesn't negate the point of making a claim.
9) Hang on to your paperwork
if you make a claim against your gadget insurance you'll normally need to provide your original receipt as proof of purchase. Make sure you hold on to this, or you may not be able to make your claim.
9) Liquid damage
A survey by Sony found that up to 75% of people admit using their phone on the toilet. And dropping down the loo accounts for nearly half of all claims for water damage to mobiles. But liquid damage is not always included as standard. To make sure you're covered against that sinking feeling of watching your phone submerge under liquid, speak to your broker.
10) It stops working
Why is it that our electronics always seem to break down the moment they come out of warranty? It's very annoying, but if you select a policy that covers electrical or mechanical breakdown you can get it put right without big repair bills. It not always standard on cheaper insurance policies, so double check first if you want this peace of mind.
11) Accessories and downloads
Accessories, like your cover or headphones, can also be included in your insurance as an add-on. And don't forget the hidden costs of re-purchasing expensive downloads if your gadget is lost or stolen. Look for a policy that covers their replacement to avoid a nasty shock.
Cheap gadget insurance you can count on
Once you've decided on the level of cover you need, it's time to look for the best value deal. You'll need to shop around. You could use a comparison website, but make sure you read the small print very carefully or you could end up without the cover you need. Or get in touch with our experienced team and let them do the ringing around for you. We're part of the Park Insurance group with over 30 years of experience helping people to find the right insurance at the right price. That means you'll get a cheap price with no nasty shocks if you do need to make a claim. Call us now on 0800 917 9522 for a free quote or get in touch.
Car Insurance Excess Protection – is it worth it?
July 22, 2017
The cost of car insurance continues to spiral upwards. Earlier this year, experts warned premiums could increase by a staggering £1000 thanks to government changes to personal injury payouts. If you're trying to keep your insurance costs down, opting to pay an additional voluntary excess can help lower premiums. It's very tempting to opt for a higher excess, especially if you're confident you're a safe driver. But no matter how careful a driver you are, accidents still happen – and often through no fault of your own. If that happens, can you afford to pay the large excess that seemed such a good idea when you took your insurance out?
Luckily, there is a clever way to get the best of both worlds. You opt for a high excess to bring down the costs of your annual insurance premium and you take out a separate car insurance excess protection policy to cover you for this cost if an accident does happen.
Should I take out car insurance excess protection?
When you take out car insurance excess protection you have peace of mind that you won't need to find a lump sum of cash to pay for the excess if you make a claim. You can take advantage of cheaper car insurance premiums, but if you do have an accident, you won't be faced with any big bills.
To decide if you should take out car insurance excess protection you need to consider if you could easily afford to pay the voluntary excess on your car insurance. If you could, you may decide that you'd rather take the risk than pay for excess protection. But if you can't, or you just prefer to eliminate risk from your finances, then car insurance excess cover could be a good choice for you.
What about if I have an accident that isn't my fault?
If you have an accident that isn't your fault, and that is agreed by the other party's insurance company, you'll be able to claim back the cost of your excess from them. But if the person who causes the accident is one of the estimated one million uninsured drivers on the UK roads, you'll be stuck paying the excess yourself.
How does car insurance excess protection work?
As an example, if you opt for a voluntary £500 excess on your car insurance you will have to pay that sum to your insurer, as well as the compulsory excess if you make any claim for damage, fire or theft. With car insurance excess protection, you'll still need to pay your excesses when you make a claim but your insurer will pay out £500 to you to cover that cost.
Reduce your liability to £0
Remember that your car insurance provider will also have a compulsory excess. This can differ depending on your insurer but is typically £50-£150. If you want to cover this cost as well, set your excess protection at the amount of your compulsory excess and your voluntary excess added together.
Save more in the long run
Whilst taking out car insurance excess protection does involve making two claims rather than one, the cost savings you'll make can far outweigh any slight inconvenience.
What is lifestyle excess insurance?
As well as taking out excess protection for your car insurance, you can also opt for lifestyle excess insurance. This annual policy would cover the excess costs on all the insurance policies you hold, such as car, home, pet and travel insurance. This can be a good option if you want reassurance that you're financially protected from any potential excess costs but remember that it will only pay to a capped amount. If you take out excess protection insurance for £500 and make more than one claim in a year that comes to more than this amount, you'll only get the £500 you're covered for.
Hire car insurance excess protection
Excess protection is not just a good option for your own car. It can give you real peace of mind when you hire a car on holiday or on business.
When you hire a car, it is insured by the car hire company and you'll pay an agreed excess fee if any damage occurs. This can range from around £300 to £1500 depending on the car or hire company.
Most car hire companies offer you the option of taking out excess protection insurance when you hire a car from them. But purchasing it from the car hire company can sometimes be more costly than if you organise it yourself. If you don't take out excess protection with the hire car company, they may ask for a deposit to be secured against your credit card.
Is there anything else I need to think about?
Always be aware of the small print. Thoroughly check through the wording of your policy or discuss it with your broker so you can be confident that you have the level of cover you need.
Get a good price on car insurance excess protection
Like all insurance products, it pays to shop around if you want to be sure you're getting a good price on your car insurance excess protection.
Easy2Insure is an independent insurance broker, so we can search through a wide variety of car insurance excess protection providers to find you the best value deal. We have over 30 years experience in the industry and we have 'preferred' broker status with some of the UK's largest insurance companies, which gives us great negotiating power to secure great prices on your behalf. Call our friendly team for free now on 0800 917 9522 or get in touch for a no-obligation quote.