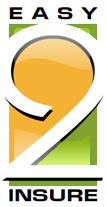 It's Easy 2 get the Insurance that is right for you! Here at Easy2Insure, we make it easy peasy to get the best and cheapest insurance cover.
From car insurance, home insurance, commercial vehicle insurance and Life Insurance, our experts will help you find the perfect policy to give you complete peace of mind.
We've made it easy for you to get an instant insurance quote online but if you prefer, our friendly team are able to provide advice over the phone on 0800 917 9522. Either way, we're confident you'll have a competitive quote from a respected insurer within minutes.
View our commercial
As seen on TV

CHOOSE THE EASY OPTION FOR YOUR INSURANCE, WE'LL GET YOU A QUOTE IN NO TIME AT ALL.
LATEST NEWS
Breakdown Insurance for Europe – What you need to know
August 7, 2018
If you're packing up your campervan, car, or motorbike and heading over The Channel, don't forget breakdown insurance for Europe. Unlike forgotten toothpaste or clothes, it's something you can't buy once you're there. So make it part of your essential holiday planning so you can enjoy a relaxing time away.
What does breakdown insurance for Europe include?
Just like in the UK, you can opt for different levels of cover when you choose European breakdown insurance. If your car breaks down, you'll have a number to call summoning a local breakdown service to your rescue. Double check first if your cover has a limit to the cost of required roadside assistance.
They'll then try and fix your car by the side of the road. And if they can't, they'll tow you to the nearest garage where it will be fixed. Again, watch out because different levels of European breakdown cover will pay different amounts towards this repair work.
The number you call for help will assist in English, so you won't be left struggling with the language barrier. And that makes it a lot easier and quicker for you to get on your way again, so you can still enjoy your holiday. For extra peace of mind, look for insurance that will pay out if your car needs to be brought back to the UK to be repaired. Some options will also pay out for extras like replacement tickets if you miss your train or ferry because of the breakdown.
Does your current breakdown cover include European cover?
There's no point paying out twice for the same thing. If you already have breakdown cover for the UK, double check with your provider to see if you're covered in Europe as well. If you are, next you'll need to check what is included. Don't just assume that you'll have the same level of cover as you do in the UK. It's also worth checking if there is a limited to the number of days your trip can last. And read the small print to see if there is a cap on the amount that will be paid out for accommodation or to continue to your destination.
If you do need to take out additional cover for your travels in Europe, you could contact your UK breakdown provider to see how much it would cost to add on. Alternatively, it could be cheaper to source it separately. If you want to save your money for sightseeing or souvenirs, get ready to ring around to get a bunch of quotes or use an independent insurance broker, like Easy2Insure, to do this for you.
Breakdown cover in Europe for towing a caravan
If you're towing a trailer or caravan, check on any restrictions to size or weight in your breakdown cover before you set off. If you need specialist cover for your vehicle and trailer, speak to your broker who will be able to source exactly what you need.
Driving older vehicles
Beware. Many European breakdown cover options are suitable only for vehicles aged less than six years. Speak to your broker for a quote if you need cover for an older vehicle, or you're travelling in a classic.
Don't forget other insurance essentials while you're away
Do you need to cover your kit while you're away? Easy2Insure can help with other essential travel insurance, to cover bikes, baggage, iPads, and phones while you're away too.
Get a free quote today
Breakdown insurance for Europe gives you peace of min. If something does go wrong during your road trip, you can get on your way again swiftly and easily. Whether you're planning a quick dash to France for the weekend or a couple of months exploring Eastern Europe, Easy2Insure make it simple to find cheap European breakdown insurance that you can rely on. Call us on 0800 9179522 or get a quote today.
Top 5 Campervan Essentials for Summer
August 2, 2018
The sun's shining, and it's perfect weather to hit the road for a trip in your campervan, motorhome, or RV. From what to pack to campervan insurance, here are our top 5 campervan essentials for summer.
1) What to pack
Whether this summer makes records for sunshine and high temperatures or is a damper affair, a thermal blind is a campervan packing essential. It keeps the heat out on hot days and in on chilly evenings. If the sun is shining where you go, a portable solar charger will help you keep your tablet, phone and other essential tech charged. Even the most popular sites can sometimes have uneven pitches. Invest in some levelling ramps to make sure you don't wake up to find all the blood has drained to your head. Other useful kit for your campervan holiday includes a torch, cooking utensils, and matches or a lighter. And a sat nav will mean you can find even the most hidden campsites.
2) Paperwork essentials
Before you get behind the wheel, check that your campervan insurance gives you the peace of mind you need for happy holidays.
All campervans, RVs, and motorhomes need to have third party insurance as a minimum by law.
Comprehensive insurance, including legal costs, can give you extra reassurance that your investment in your campervan is protected.
If you're travelling across The Channel, you'll need to make sure you're covered in Europe.
If you're hitting the road in a classic VDub, make sure you've got an agreed value policy that recognises your van's real value.
Finally, if your camper has been modified in any way, make sure that's all mentioned on your insurance. If it's not, your insurance could be void, leaving you with a hefty bill.
Our friendly team at Easy2Insure can talk you through all your options, including cover for trips abroad. Take advantage of bundle deals, with extras like breakdown insurance included for total reassurance on the move. Call us on 0800 9179522 or get a quote today.
3) Safe to go
Carrying a fire extinguisher on board is always a wise precaution. Keep it close to your cooking stove and double check it's not past its 'use by' date. A first aid kit is another campervan essential.
4) Last minute maintenance
Your campervan will need an up to date MOT if it is more than three years old. But there are some other essential maintenance checks to make before you hit the road. Give the tyres a quick check to make sure there is plenty of wear left in them. Summer downpours can cause hazardous driving conditions, so plenty of grip under you will make the journey feel much safer. You'll also need to check your tyre pressures are correct. This can save you money by reducing fuel use as well as being necessary for safety. If you haven't been out in your campervan for a while, double check oil levels and that all the light bulbs are working. And top up the water in your washers.
5) Clean and ready
Give your campervan a show shine with a clean and polish before you set off on your road trip. It will help make you the envy of the campsite, as well as bee a chance for you to double check that things like window seals are all intact.
Enjoy your trip!
Easy2Insure is part of the highly respected Park Insurance Group. We'll shop around on your behalf to find you the best deals for campervan insurance from a choice of top name insurance suppliers. Call us on 0800 9179522 or get a quote today.
Home Contents Insurance Checklist
July 12, 2018
Whether you own your own home or rent, home contents insurance gives you peace of mind. If the unthinkable happens and your possessions are damaged in a fire or flood, or you are the victim of theft, home contents insurance will pay out for replacements. And that means you can get back to normal as quickly as possible. Different to buildings insurance (which covers the structure of your home), home contents insurance can cost less than you may expect. If you're looking for a cheap home contents insurance deal, use our checklist to get the right cover at the best price:
1) Have you got the level of cover you need?
For this you'll need to check the specified amount or limit of contents cover on your policy. Then double-check that you have valued your possessions correctly. Many of us make a rough guess of the value of the contents of our homes. And in nearly every case we go too low. The Association of British Insurers estimates that the average contents of a three-bedroom home are worth £55,000. If you tot up the cost of replacing everything in your home you could be in for a surprise. Unfortunately, getting the value wrong can be a costly mistake. If you underestimate the value of contents, your insurer may refuse to pay your full claim.
So how do you get a more accurate valuation of your contents? The best way is to grab a pen and paper and walk around your home room by room, writing down everything you can see and how much it would cost to replace. You don't need to include bathroom fittings like the toilet as these are considered part of the structure of the house and will be covered by your buildings insurance. But do include anything that you can physically bring into or out of your home, including mattresses, curtains, pots and pans, clothes, and sofas.
2) Are antiques or high-value items covered?
On some home contents insurance policies you'll have a maximum single item limit or exclusions may apply. Remember that the price of jewellery and watches can go up, so if it's been a while since you had your items valued, it may be worth getting them re-valued.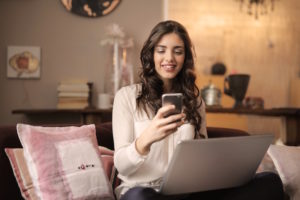 3) Are items covered away from the home?
Do you need to cover personal possessions, like jewellery or your tech, in and out of the home? And do you need to extend this to cover when you're abroad on holiday too? If so, make sure this is specified on your policy. It's also worth double checking what cover you have on other policies, for example mobile phone insurance, so you're not paying out twice for the same cover. Talk to your broker if you're not sure.
4) Do you have animals and/or children?
If you do, it may be worth adding accidental damage cover to your policy. That way, if the dog or the kids have knocked the TV to the ground and it's smashed, you can still claim on your insurance and get a replacement quickly and without hassle.
5) Have you shopped around for the best price home contents insurance?
Insurance companies calculate your premium on risk. Different companies use different formula for this calculation, so it's possible to get the same level of cover offered at very different prices. An online price comparison website can be a good place to start, but remember that not all insurance companies are represented on these. And you'll need to very carefully read all the small print before you buy to make sure you are buying the level of cover you need. Another cost-effective option that will save you time is to use an independent insurance broker like Easy2Insure to do the leg-work for you.
6) Do you need to buy your buildings insurance at the same time?
Home contents insurance and buildings insurance can be bought together or separately. It's normally cheaper to buy them together. But remember, if you rent your property your landlord is responsible for the buildings insurance part, so look only for home contents cover.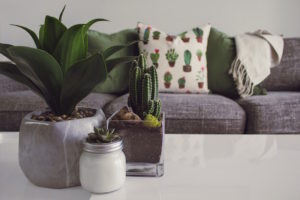 7) Is your home in a high crime area?
If so, adding extra security features to your home could help to reduce the cost of your home contents insurance. Additional locks and security cameras can be a low-cost way to improve security. If you have these in place, make sure you tell your broker when you get a quote.
8) Are you confident you've given 100% accurate information when buying your policy?
If you've accidentally given the wrong information, your insurance could be voided and you'll be left with no compensation.
Great value home contents insurance from Easy2Insure
Easy2Insure are genuinely independent insurance brokers, so we're not tied to any one insurance company. That means we can shop around on your behalf to find you quality cover at a price that suits you. Call our friendly team for free on 0800 917 9522 or get in touch. Let us find you the best home contents insurance quote that is right for you and your budget.