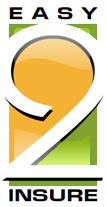 It's Easy 2 get the Insurance that is right for you! Here at Easy2Insure, we make it easy peasy to get the best and cheapest insurance cover.
From car insurance, home insurance, commercial vehicle insurance and Life Insurance, our experts will help you find the perfect policy to give you complete peace of mind.
We've made it easy for you to get an instant insurance quote online but if you prefer, our friendly team are able to provide advice over the phone on 0800 917 9522. Either way, we're confident you'll have a competitive quote from a respected insurer within minutes.
View our commercial
As seen on TV

CHOOSE THE EASY OPTION FOR YOUR INSURANCE, WE'LL GET YOU A QUOTE IN NO TIME AT ALL.
LATEST NEWS
What happens if you put petrol in a diesel car?
February 8, 2018
Car and fuel pump manufacturers are kind to us. They've made the diesel nozzle larger than the hole at the top of your car's petrol tank to make it harder to put in the wrong fuel. But sadly, they can't save us from the mistake of putting petrol in a diesel car. If you've ever done this, you're not alone. Estimates suggest that it happens every one minute and 45 seconds. This simple mistake can cost you up to £3,000 to put right. But don't panic. Find out what happens when you put petrol in a diesel engine and how to limit the impact on your wallet with misfuel insurance.
What happens when you put petrol in a diesel car?
Putting the wrong fuel in your car causes damage to the engine, which can result in costly repairs or even a complete engine replacement.
Diesel contains a lubricant, but the addition of petrol reduces this lubrication and means metal parts can rub and become damaged. If you put a very small amount of petrol into a tank that already contains plenty of diesel, the damage will be more limited. But you still need to take action to put things right as soon as possible. If you don't, you risk various parts of your car's engine and fuel system being damaged, and that can cost a lot to put right.
What should I do if I put petrol in a diesel car?
If you realise your mistake in time, don't start your car. As soon as you turn the ignition, the petrol will circulate around the engine, and start to do its damage.
Instead, you'll need to call for someone who can drain the tank to remove the wrong fuel. If you have misfuel insurance, you'll be given a 24/7 contact number to get help to you quickly so you can get back on your way. If not, you could call your usual garage or look online for a specialist fuel drain service.
Does my breakdown cover already include fuel draining?
Probably not. Most breakdown cover does not include the cost of a fuel drain or for any repairs or replacement parts.
Is it worth claiming on your insurance?
If you've made this mistake you'll need to carefully weigh up whether it's worth you claiming the costs back from your insurance company. If you can't get hold of that amount of cash to put the problem right, you may have no option. But bear in mind that this claim will impact on your no claims bonus, and could see your car insurance prices rise next time you renew.
An alternative, that allows you to claim back the money to fix your car without affecting your no claims bonus is to take out misfuel insurance. This can be a relatively low-cost add-on option to your car insurance. And it will give you the peace of mind you can fix your car without claiming on your normal car insurance.
Do I need misfuel insurance?
Around 300,000 of us put the wrong fuel in our car every year. We can all have momentary lapses in concentration when we're at the pumps. So really, misfuel insurance is something for everyone to consider.
Cheap misfuel insurance
Call our friendly team at Easy2Insure on 0800 917 9522 or get in touch to find out just how little you'll need to pay for misfuel insurance. We're an independent insurance brokerage, so we'll shop around to find you the best price out there, giving you peace of mind for less.
9 Ways To Get Your Campervan Summer Ready
February 6, 2018
The yellow of daffodils illuminating gardens and hedgerows is a sure sign that warmer weather is just around the corner. For campervan owners that means it won't be long until you can head back out on the road. So grab your scrubbing brush and hold on to your dipstick: here are our top 9 tips to get your campervan summer ready.
1) Get scrubbing
First, start with the outside. Scrub away the dirt accumulated over the winter months. Polish. Then stand back and think about all the admiring glances you'll be getting when you park up at the campsite this season. But giving your campervan a good clean is more than just a chance to get it looking its best. It will also get you up close to the paintwork to check for any signs of rust or deterioration of the seals around the glass or lights.
2) Are you ready to go?
There's no point having a gleaming campervan if it won't go. Leaving your campervan over winter could have left the batteries flat unless it's been hooked up to a trickle charger. Now is the time to get behind the wheel and try to start her up!
3) Other essentials
Before you set off on your adventures it's also wise to check oil levels and fill it up if needed. Checking the lights are all working too can give you peace of mind that you won't discover only one light is working when you're negotiating a dark Cornish lane.
4) Tyres
Whilst they may not have got any wear whilst being parked up over winter, you still need to check your tyres. Look for signs like cracking to see if the tyre wall is starting to perish. If it is, it's worth replacing tyres sooner rather than later as you don't want to risk a blow-out. Also check your tyre pressure, as being parked up can lead to pressure dropping. If you drive with your campervan tyres too low, it can lead to uneven wear and could even increase your fuel consumption! And don't forget to check your spare too.
5) What about on the inside?
Your campervan might be clean and the engine working well, but is it somewhere you really want to sleep in? Water leaks and condensation can lead to mould and mildew. So pull on your rubber gloves and clean out the inside. You also need to try and keep it dry to stop the problem coming back. Have a really good look around to see if you can spot where water is getting in so you can fix it. Window and door seals are the most common culprits. And try using some dehumidifying crystals to reduce moisture in the air too.
6) Water and waste
Mould and mildew may also have infiltrated your water and waste systems over the cooler months. Flush out systems and give them all a good clean.
7) Fire safety
It's wise to carry a fire extinguisher in your van so you can deal with any emergencies quickly. But did you know fire extinguishers have a limited life span? Check it's still in date and if not, make sure you replace it. It could save your life.
8) Paperwork essentials
Finally, before you head off on the open road, don't forget to check your paperwork is all up to date. You'll need a valid MOT, road tax, and insurance. If these are not in order, you risk hefty fines that will be a sure way to ruin your trip away. You can check if your MOT is still valid here. And find out if your vehicle tax has run out here.
Specialist campervan insurance will ensure you're covered for some of the extras you might not have thought about, like your awning or generator. And for a stress-free road trip, take out breakdown cover at the same time. Then, you'll know that even if you breakdown you can travel on to your destination or home without any hassle.
9) Finding cheap campervan insurance you can count on
Shopping around is always the first step towards finding the best price for your insurance. But your campervan is a specialist vehicle, and standard car insurance won't cut it. That means it can be hard to know where to start looking for campervan insurance. And it can be time-consuming to call around or fill in multiple online forms.
Why choose Easy2Insure?
We're independent insurance brokers, so our job is to shop around on your behalf to find you the best price – saving you time and hassle
Our expert advisors truly understand the specific insurance needs of campervan, motorhome and caravan owners. For your peace of mind, we'll make sure any extras you need are covered
We are part of the highly respected Park Insurance Group, so we're in a great position to negotiate cheap insurance deals from top UK insurance companies
Whether you only want your campervan insurance for home or you need European or worldwide cover, we can source it
We're here 24/7 to answer your questions and help you
Call us on 0800 917 9522 or get in touch today for your free, no-obligation quote.
Top 5 Changes In Insurance And What It May Mean For You
January 29, 2018
1) Big data
What is it?
Big data is the concept of using more digital sources of information to build a clearer, more tailored picture of the insured risk. Currently, buying insurance mostly relies on you filling in long forms or answering multiple questions. The use of big data eliminates this as your insurance company is able to gather the data they need themselves. It also means the information gathered should be more accurate and the risk of fraud is reduced.
What does this mean for you?
Less hassle – your insurer gathers the details about you, saving you the time as you don't have to
Lower insurance prices for you if you pose a lower risk. But higher prices if you don't!
2) Internet of things
What is it?
Smart homes and smart cars can add up to smarter insurance too. Technology means we now have home systems that let you check what your pet is doing or notify you if there's a suspected water leak. You can take action quickly to stop any potential problem from getting worse. And that means fewer claims and lower cost claims.
What does this mean for you?
Some insurance companies already offer discounts to customers with smart home technology installed
For car insurance, telematics is the equivalent. It records things like how you drive and when and reports this back to your insurance company. The result? Cheaper insurance for safer drivers (but higher costs for drivers with a riskier driving style).
3) Drones
What is it?
Claims adjusters can't always gain immediate access to a property damaged by flood or fire. And that can mean the claims process takes even longer. Drones are increasingly being flown over buildings to make assessments.
What does this mean for you?
A speedier claims process that can help to ensure repairs start sooner too.
4) Artificial intelligence
What is it?
Computer power is being harnessed by insurance companies to support staff. Computers can analyse hundreds of sources of data, including social media, in seconds to detect fraud and determine risk.
What does this mean for you?
Using a computer can be a lot quicker than brainpower alone – and that can mean faster settlements
Reducing insurance fraud could help to bring down the cost of premiums.
5) Blockchain
What is it?
Blockchain technology allows information to be shared but not copied. It was originally devised for Bitcoin but is now finding a use amongst insurance companies. It gives these companies quick access to reliable data, reducing fraud and speeding up processes.
What does this mean for you?
Blockchain processes are quick and efficient. Multiple claims for the same event can be effectively blocked, reducing fraud and hopefully reducing insurance costs for law-abiding customers.
Cheap insurance you can count on
For quality insurance at a great price, call our expert team at Easy2Insure or get in touch.