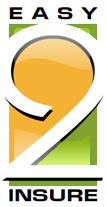 It's Easy 2 get the Insurance that is right for you! Here at Easy2Insure, we make it easy peasy to get the best and cheapest insurance cover.
From car insurance, home insurance, commercial vehicle insurance and Life Insurance, our experts will help you find the perfect policy to give you complete peace of mind.
We've made it easy for you to get an instant insurance quote online but if you prefer, our friendly team are able to provide advice over the phone on 0800 917 9522. Either way, we're confident you'll have a competitive quote from a respected insurer within minutes.
View our commercial
As seen on TV

CHOOSE THE EASY OPTION FOR YOUR INSURANCE, WE'LL GET YOU A QUOTE IN NO TIME AT ALL.
LATEST NEWS
Classic Motorbike Insurance: What You Need To Know
October 19, 2016
Classic Motorbike Insurance: What You Need To Know
Delivering power and prestige at a fraction of the cost of four-wheeled counterparts, classic motorbike ownership is an affordable passion. But the spending doesn't stop at finding and buying your dream bike.
Camera Insurance
April 28, 2015
Although the early digital cameras were only capable of producing low-resolution photographs, today's digital cameras have now reached the point where the quality is as good as photographs taken with film.
Mobile Phone Insurance
April 28, 2015
Many people buy mobile phone insurance from their phone network, assuming that by doing so, they are covered. Often that means you are paying more for the insurance than you need to, and not getting cover that is as wide as you could get elsewhere.