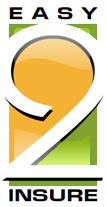 It's Easy 2 get the Insurance that is right for you! Here at Easy2Insure, we make it easy peasy to get the best and cheapest insurance cover.
From car insurance, home insurance, commercial vehicle insurance and Life Insurance, our experts will help you find the perfect policy to give you complete peace of mind.
We've made it easy for you to get an instant insurance quote online but if you prefer, our friendly team are able to provide advice over the phone on 0800 917 9522. Either way, we're confident you'll have a competitive quote from a respected insurer within minutes.
View our commercial
As seen on TV

CHOOSE THE EASY OPTION FOR YOUR INSURANCE, WE'LL GET YOU A QUOTE IN NO TIME AT ALL.
LATEST NEWS
Should You Bother With Scratch & Dent Insurance?
January 14, 2019
Cars are getting bigger, parking spaces are getting smaller, and distracted drivers are everywhere. This all adds up to more bumps and dings when your vehicle is parked. Sometimes you'll find a note and contact details. But more often than not, you won't. A whopping 1-in-5 drivers admit to hitting a parked car and driving off. If you've come back to your car to discover a new scratch down the side or a ding in the bumper, and no culprit in sight, you may feel resigned to putting up with the damage or forking out for the repair bill yourself. But this is where scratch and dent insurance, also known as cosmetic car insurance, could make a difference. We look at what scratch and dent insurance covers and why you might need it. That way you can decide if it's the right choice for you.
First, what is scratch and dent insurance?
Scratch and dent insurance is typically purchased in addition to your standard car insurance. It's specifically designed to cover you for putting good any purely cosmetic damage that occurs to your vehicle, typically when other drivers bash into you at low speed.
What does scratch and dent insurance cover?
Scratch and dent insurance covers minor damage to your vehicle. This is things like small dents and scratches and chips. This damage will only affect the cosmetic look of your car but can be annoyingly expensive to put right. Scratch and dent insurance is not designed to be used for fixing more substantial damage.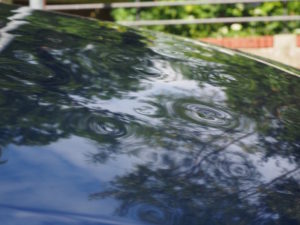 Are you the sort of person who cares about the way your car looks?
For many of us, our car is not solely a way to get from a to b. It's a status symbol, so we don't want it to look battered and bashed. If you couldn't care less if your car has had a cosmetic bash, then scratch and dent insurance is not something you'll need. But if you do care, and wouldn't be seen dead in a motor with dents down the side, then it is worth considering as it can save you money.
Do you have your car through a PCP (Personal Contract Purchase) or PCH (Personal Contract Hire)?
If you have your car through a PCP or PCH, you're expected to keep it in good condition. Scratches and dents can mean you're penalised at the end of the contract. If you're worried about finding a large sum of money to put damage right, cosmetic car insurance is worth considering.
Next, do you have a high excess on your car insurance?
You can always claim for dents and scratches on your standard car insurance. But if you have opted for a high excess, this option can be unaffordable. In that's you, it's worth considering scratch and dent insurance. For example, the excess on scratch and dent insurance usually ranges from £0-£50, ensuring it's affordable to get your car sorted.
Do you pay more than average for your policy?
A good scratch and dent insurance policy won't affect your no-claims bonus. That means you can get perfect paintwork while still holding that precious no claim discount that can help keep your car insurance more affordable.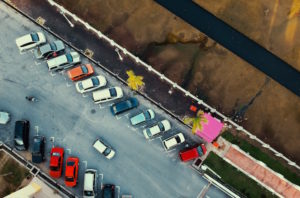 Do you park in public car parks, like at work or a supermarket? Or do you park in the street?
If you park in the street or any other public space, your car is at risk of being hit.
Is your car already damaged?
In most cases, your car will need to be in good condition with no existing damage if you want to take out scratch and dent insurance. Some insurers will also specify a maximum age or mileage for the car.
Finally, has your car been modified?
If you've modified your car with a wrap or body panels, discuss this with your insurance broker first. Scratch and dent insurance may not cover you.
It's Easy2find cheap scratch and dent insurance
At Easy2Insure our friendly team will search through all the options to find you the right scratch and dent insurance to suit your budget and needs. From supercars to family runarounds, we'll find you coverage for your peace of mind. Call our helpful team on 0800 9179522 or get a free quote today.
12 Ways To Prevent Burst Pipes This Winter
January 8, 2019
Burst pipes are one of the damaging home emergencies you can face. Costly and messy, burst pipes = stress and inconvenience. Fixing the leak is just the start. Finding the location of the leak in the first place can take a long time and a lot of digging. And that means costs quickly stack up. Then putting right water damage to your home, and reinstating floors and pathways, can cost £thousands. With extreme weather, like the Beast from the East, becoming more common and widespread across the UK, burst pipes are something we all need to prepare for. So we've put together this Easy2read guide with 12 ways to protect your home this winter.
First, understand what causes burst pipes in cold weather
In the wintertime, when temperatures fall, the water pipes in your home are at risk of freezing. When water freezes, it expands. If it freezes within the confines of a pipe, it can cause the pipe to crack. When the ice thaws, water can then escape from the hole or holes that have been made.

How cold does it have to be for pipes to burst?
Water starts to freeze when it reaches 0 degrees centigrade. Prolonged periods of cold weather or extremely low temperatures put your pipework at risk of freezing.
How can I prevent water pipes bursting in cold weather?
Luckily, there are a number of steps you can take to help reduce the risk of frozen pipes this winter and minimise damage.
Lofts are unheated and a prime location for frozen pipes. If you have a water tank in your loft, take care to insulate it well. Insulation can be purchased from most DIY stores and helps to protect the pipe from cold temperatures.
Don't forget to insulate the water pipes feeding into and out of your water tank to help stop them from freezing. Take care to make sure there are no gaps in the insulation.
Even if you don't have a water tank in your loft (for example you have a combi-boiler), you may still have water pipes running through your loft. Check for them and insulate as necessary.
If you do have a tank or pipes in the loft, it might be worth opening up any hatches during very cold weather. This will allow heat to rise into the roof space. It may increase your heating bills, but it could help prevent frozen pipes.
Garages are another cold spot in your home. Check for pipes running along the wall or roof of your garage and ensure they are adequately insulated.
Again, in freezing weather, consider using portable heating to increase the temperature in this space.

More tips to stop pipes freezing
Pipes can also burst in other parts of your home. Check windows and doors for draughts that let cold air in, especially in parts of your home with no heating.
Temperatures can plummet in empty properties, so if you go away, set your heating to low. If you can't do that, ask a neighbour to pop in and put the heating on regularly.
If the property will be left empty for a long time, consider turning off the water at the stopcock. You'll also need to drain the system, so there is no water standing in the pipes. You can do this by opening all the taps and letting the water drain away.
It's not just piping bringing water into your home that can burst. Pipes taking it away can be damaged too. If you have a dripping tap, get it fixed. Otherwise, that water could freeze resulting in damage.
Know where your stopcock is. If you have a leak or suspect a pipe has frozen, you'll want to stop water flowing through the pipes as soon as you can to minimise water damage in your home. If you know where your stopcock is, you can turn off the water straight away. As a general rule, turning them in a clockwise direction closes stopcocks.
If you think a pipe has frozen try to warm it up gently. You could use a hairdryer on a low-heat setting but don't use a high setting or a blowtorch. If you do, the extreme changes in temperature could cause more damage to the pipe.
Can pipes burst in warm weather?
Water pipes can burst for a number of reasons, and it's not just limited to the wintertime. Plastic pipework used in the 1970s has a limited lifespan and can degrade over time resulting in small holes that can get bigger under water pressure. If you've got older metal pipes, these can corrode over time resulting in holes. Pipes can also burst thanks to DIY accidents. For example, you put a nail through a water pipe when putting a picture up on your wall.
How big a problem is a burst pipe?
Water is supplied to your home under pressure. That means that if a pipe bursts, up to 400l an hour can leak into your home. The average bath holds 200l, so this is a substantial quantity. It can cause significant damage to the structure of your home as well as contents and furnishings.
Insurance for water leaks in your home
The cost of finding, fixing and making good a water leak can be £thousands. But many ordinary home insurance policies won't cover everything if you have a water leak. For complete peace of mind, take out home emergency insurance cover. These are designed to take away the cost and stress of emergencies in your home, including mains service supply, plumbing and drains, home security, lost keys and primary heating. You could even opt for a policy that includes boiler insurance.
Home emergency cover can be purchased separately to your standard home insurance and can vary in price. Ask the experts at Easy2Insure to find the most competitive price, with no compromise on cover, for you. Call us free on 0800 9179522 or get in touch.
How does an expired MOT affect car insurance claims?
December 18, 2018
In the UK, any car that is more than three years old must undergo an annual MOT to check its roadworthiness. Generally, all car insurance policies have a clause that requires you to keep the vehicle in roadworthy condition. Failing to have a valid MOT means you have breached this clause, and your insurance will be invalidated. That means if you have an accident you will not be able to claim repairs or replacement. Much more seriously, it also means you can face fines and even court proceedings for driving without valid car insurance.
Is it ever okay to drive without a valid MOT?
The only time when you can drive without an MOT is if you are making your way to or from a pre-booked MOT appointment. Driving at any other time without a valid MOT is an offence.
What are the penalties for driving without an MOT?
As well as the fines and penalty points you'll receive for driving without insurance, you may be penalised for not having an MOT.
If you don't have a valid MOT certificate and you drive on the public road you will commit an offence under Section 47 of the Road Traffic Act 1988. You can be fined £1,000 and receive between six to eight penalty points on your licence.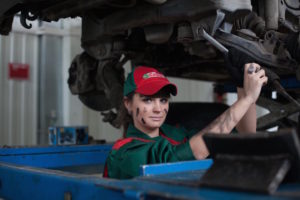 Check if your car has a valid MOT for peace of mind
If you can't find your paper documents and you're not sure if your car or van has a valid MOT, you can check it here. It's free to check if your vehicle has an MOT and all you need is your vehicle registration number.
Check if your car is insured
If you're not sure if your vehicle is insured, you can check it for free using the ask Motor Insurance Database (askMID) numberplate database.
Tips for finding cheaper car insurance
If you're still reeling from the renewal cost for your car insurance follow our five-step plan to find more affordable car insurance.
1)   Never simply renew your car insurance.
In most cases staying loyal to the same insurance company doesn't reward you financially. Never simply renew your insurance policy. Instead shop around to find the best price deal or use an independent insurance company to do this for you. Price comparison websites can be an excellent place to start, but remember that not all insurance companies advertise on these and always check the small print very carefully.
2)   Increase your excess.
The excess is the amount you automatically pay if you make a claim. Generally the higher the excess that you choose, the lower your premium. Just make sure you don't set your excess so high that it becomes unaffordable for you.
3)   Consider a telematics policy.
If you are a safe driver, opting for a telematics policy could reward you with cheaper premiums. A 'black box' will be fitted to your car and reports back on your driving style. If you drive safely, your premiums are lowered. But it works both ways, and if you are considered to be driving more riskily, your premiums will go up. Things like sudden braking, speeding, and driving at night time can all push your premiums up.
4)   Opt for a limited mileage policy.
If you cover less than 10,000 miles a year a limited mileage policy can save you cash. Insurance is based on risk, and the less you drive, the less likely you are to have an accident and make a claim. But don't limit your mileage if you cover many more miles than that. If you have an accident, your insurance company will discover that you have done more miles than you said and your insurance could be void.
5)   Double check what you're getting for your money.
The cheapest deal isn't always the best deal. Always check the small print before you buy your insurance to make sure it covers you for everything you need. This is especially important if you buy your car insurance through an online comparison site, as the results returned won't always include everything you specified initially. If you don't double check but leave this to chance, you could find yourself seriously out of pocket in the long-run.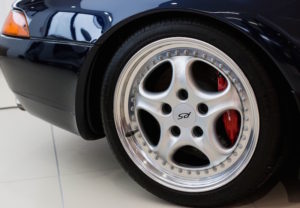 It's Easy2Insure your car
You'll find our friendly team at Easy2Insure helpful and knowledgeable. Fill in a simple form online or give us a call and we'll do the rest for you. We'll search insurance companies large and small to find you insurance that matches your needs and budget. We'll guide you on if a limited mileage or telematics policy could be right for you. And we'll explain what cover you're getting, so there will be no nasty surprises lurking in the small print.
Call us on 0800 9179522 or get in touch.