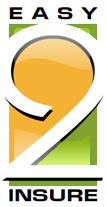 It's Easy 2 get the Insurance that is right for you! Here at Easy2Insure, we make it easy peasy to get the best and cheapest insurance cover.
From car insurance, home insurance, commercial vehicle insurance and Life Insurance, our experts will help you find the perfect policy to give you complete peace of mind.
We've made it easy for you to get an instant insurance quote online but if you prefer, our friendly team are able to provide advice over the phone on 0800 917 9522. Either way, we're confident you'll have a competitive quote from a respected insurer within minutes.
View our commercial
As seen on TV

CHOOSE THE EASY OPTION FOR YOUR INSURANCE, WE'LL GET YOU A QUOTE IN NO TIME AT ALL.
LATEST NEWS
Home Contents Insurance Checklist
July 12, 2018
Whether you own your own home or rent, home contents insurance gives you peace of mind. If the unthinkable happens and your possessions are damaged in a fire or flood, or you are the victim of theft, home contents insurance will pay out for replacements. And that means you can get back to normal as quickly as possible. Different to buildings insurance (which covers the structure of your home), home contents insurance can cost less than you may expect. If you're looking for a cheap home contents insurance deal, use our checklist to get the right cover at the best price:
1) Have you got the level of cover you need?
For this you'll need to check the specified amount or limit of contents cover on your policy. Then double-check that you have valued your possessions correctly. Many of us make a rough guess of the value of the contents of our homes. And in nearly every case we go too low. The Association of British Insurers estimates that the average contents of a three-bedroom home are worth £55,000. If you tot up the cost of replacing everything in your home you could be in for a surprise. Unfortunately, getting the value wrong can be a costly mistake. If you underestimate the value of contents, your insurer may refuse to pay your full claim.
So how do you get a more accurate valuation of your contents? The best way is to grab a pen and paper and walk around your home room by room, writing down everything you can see and how much it would cost to replace. You don't need to include bathroom fittings like the toilet as these are considered part of the structure of the house and will be covered by your buildings insurance. But do include anything that you can physically bring into or out of your home, including mattresses, curtains, pots and pans, clothes, and sofas.
2) Are antiques or high-value items covered?
On some home contents insurance policies you'll have a maximum single item limit or exclusions may apply. Remember that the price of jewellery and watches can go up, so if it's been a while since you had your items valued, it may be worth getting them re-valued.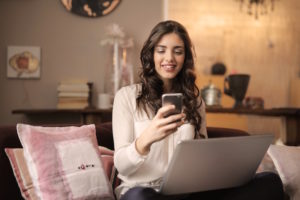 3) Are items covered away from the home?
Do you need to cover personal possessions, like jewellery or your tech, in and out of the home? And do you need to extend this to cover when you're abroad on holiday too? If so, make sure this is specified on your policy. It's also worth double checking what cover you have on other policies, for example mobile phone insurance, so you're not paying out twice for the same cover. Talk to your broker if you're not sure.
4) Do you have animals and/or children?
If you do, it may be worth adding accidental damage cover to your policy. That way, if the dog or the kids have knocked the TV to the ground and it's smashed, you can still claim on your insurance and get a replacement quickly and without hassle.
5) Have you shopped around for the best price home contents insurance?
Insurance companies calculate your premium on risk. Different companies use different formula for this calculation, so it's possible to get the same level of cover offered at very different prices. An online price comparison website can be a good place to start, but remember that not all insurance companies are represented on these. And you'll need to very carefully read all the small print before you buy to make sure you are buying the level of cover you need. Another cost-effective option that will save you time is to use an independent insurance broker like Easy2Insure to do the leg-work for you.
6) Do you need to buy your buildings insurance at the same time?
Home contents insurance and buildings insurance can be bought together or separately. It's normally cheaper to buy them together. But remember, if you rent your property your landlord is responsible for the buildings insurance part, so look only for home contents cover.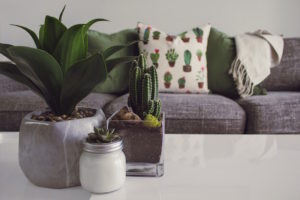 7) Is your home in a high crime area?
If so, adding extra security features to your home could help to reduce the cost of your home contents insurance. Additional locks and security cameras can be a low-cost way to improve security. If you have these in place, make sure you tell your broker when you get a quote.
8) Are you confident you've given 100% accurate information when buying your policy?
If you've accidentally given the wrong information, your insurance could be voided and you'll be left with no compensation.
Great value home contents insurance from Easy2Insure
Easy2Insure are genuinely independent insurance brokers, so we're not tied to any one insurance company. That means we can shop around on your behalf to find you quality cover at a price that suits you. Call our friendly team for free on 0800 917 9522 or get in touch. Let us find you the best home contents insurance quote that is right for you and your budget.
Motorbike Insurance Checklist
July 2, 2018
If you're looking for motorbike insurance quotes, use our handy checklist to get the right cover at the best price.
1) What sort of cover do you need?
There are three main levels of motorbike insurance:
Third party cover. This is the minimum level of cover you're required by law to hold. It pays out to anyone who is injured or whose property is damaged by you on your bike. But it won't pay out any money to you.
Third party fire and theft. This covers the above and also pays for a repair or replacement motorbike for you if yours is damaged by a fire or is stolen.
Fully comprehensive motorbike insurance. This covers the above, but also pays out for a repair or replacement bike for you if you have an accident that is your fault.
2) Next, do you need European cover?
If you plan on taking your motorbike on a road trip abroad, make sure your insurance covers you at home and in Europe.
3) Has your motorbike been modified in any way?
It's important to tell your insurer if you've modified your motorbike in any way. If you don't, your cover could be voided.
4) Do you use your motorbike for business?
If you use your motorbike for work, for example, to get to meetings or to carry supplies or deliveries, you'll need to specify business use. If you only use your motorbike to get to work, specify leisure and commuting only. Or if your motorbike is strictly for off-duty days, you can opt for leisure use only.
5) Are your leathers and helmet included in your policy?
Kitting yourself out in full leathers and helmet can be a significant investment. You can insure your leathers and helmet against damage at the same time as you cover your motorbike, for great value peace of mind.
6) Do you need motorbike insurance for younger riders?
Like car insurance, motorbike insurance premiums can be substantially more for younger riders. That's because they have less experience and are statistically more likely to have an accident. You can still get a great value price on your cover with actions like shopping around, tailoring your cover to your specific needs, and opting for a higher excess. Talk to your Easy2Insure for more advice on lowering your premiums.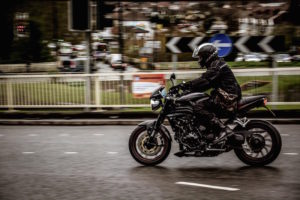 7) Have you got a classic motorbike?
You'll need a specialist policy to insure a classic motorbike. That's because repairs could be more costly and, as classic motorbikes can appreciate in value, you may need an 'agreed value' policy. The good news is that specialist classic motorbike insurance companies understand the care and attention you lavish on your pride and joy. So premiums for classic motorbike insurance can be surprisingly good value.
8) Do you need breakdown cover?
When you buy your motorbike insurance stop to think if you need breakdown cover too. It can be cost effective to buy it at the same time in a bundle deal. And it will give you peace of mind that if your motorbike does break down on a cold dark night, someone will be on their way to help get you home with minimum fuss and hassle.
9) Have you given your insurance company the correct information?
It's essential to give your insurance company the right information or your motorbike insurance can be voided. If you've incurred speeding penalty points in the past and are not sure if they are spent, you can check it here.
10) Are you paying monthly?
It's always best to pay for your motorbike insurance annually if you can. Monthly payment plans can cost you more in the long run.
11) Finally, have you shopped around?
Yes, it's easiest to just accept the renewal quote from your current insurer. But did you know this could cost you £hundreds in the longer term? Insurance companies rely on us being too busy to get new quotes when it comes to renewal time and can charge you more. Instead, take the time to contact as many insurance companies as you can so you can see which offers the best price deal. A price comparison website can be a good place to start, but you'll need to be very clear that you are actually getting the cover you need. Alternatively, save time and money by asking a specialist insurance broker, like Easy2Insure to negotiate a deal on your behalf.
Get cheap motorbike insurance
We make it Easy2insure your motorbike, no matter what your needs. Call us for free on 0800 917 9522 and talk to one of our friendly team or get in touch.
The History of Hartpury Horse Trials
June 8, 2018
Every summer, the stars of the equine world head to Hartpury Horse Trials. Hartpury Agricultural College, in the Gloucestershire countryside, is the location for this popular event: a five-day equine spectacle that attracts some of the biggest names in international eventing. Read on to find out more about watching the action or competing at the Hartpury Horse Trials.
Firstly, where is the Hartpury Horse Trials held?
The Hartpury Horse Trials is held at Hartpury College and University Centre campus in Gloucestershire. Over 1,500 students take courses from dog grooming to health and safety. Hartpury is also the world's largest equine educational establishment. For example, here you can study for everything from a BSc in Equestrian Sports Coaching to a diploma in Horse Management.
Each year the Hartpury estate hosts the Hartpury Horse Trials. The dressage and show jumping stages take place in the International Arena. The cross-country phase of the event runs across part of the 360-hectare the beautiful Hartpury estate.

When was the first Hartpury International Horse Trials held?
The first Hartpury Horse Trials was held in 2003. Since then, it has fast established a reputation as one of the key events in the equestrian calendar.
For many of the years it has been run, the challenging cross-country course has been designed by Eric Winter. This well-known course designer is also the man responsible for the courses that put horse and rider to the test at Blenheim Palace International Horse Trials and Badminton Horse Trials. The cross-courses at Hartpury Horse Trials are known for being big and bold. They also make the most of the terrain. In recent years, an irrigation system has been installed by Hartpury. This means that the cross-country courses can be watered as necessary. As a result, the footing is perfect.
Watching the action
The show jumping and dressage takes place in the Hartpury international Arena, which has plenty of tiered, stadium style seating. You can also follow the cross-country courses and get up close to the action and the world-class horses and riders.
Although the cross-courses change each year, there are spots where you can sit and watch large portions of the action. There is also transport available to help you get to key strategic points around the estate if you prefer not to walk.

What else is there to see and do at the Hartpury Horse Trials?
As well as watching all the action in the arena and out on the course, visitors to Hartpury Horse Trials can shop. This big event in the equine calendar attracts plenty of trade stalls, selling items to meet all your horse, pet, and country needs. From horse insurance to pampering treats for your pooch, you can shop until you drop as well as enjoy plenty of delicious refreshments at the food and drink stalls.
The well-known Hartpury Summer Fair also takes place on the same weekend, with lots to keep all ages entertained. From inflatable games to a family dog show, it's a traditional country show.
Who competes at Hartpury International Horse Trails?
Hartpury is a high profile event and attracts the top riders in the UK and the world. Previous competitors have included Olympic legends including Sir Mark Todd, Pippa Funnel, Zara Philips, and Mary King. The trials act as a qualifier for the Olympics, World Championships and European Championships. It's also part of the Tri-Star Grand Slam series, where any rider that can win three of the CIC three-star events will get an extra 'winner takes all' prize of £50,000.
The CIC course has been designed to prepare horses for Blenheim or Burghley. There are three classes: CCI*, CCI**, and CCI***. And many up and coming riders also compete at the Hartpury Horse Trials.
Could I compete at Hartpury Horse Trials?
The CCI one-star is an international event run under FEI rules, and the lowest level of international three-day event. It's a step up from a novice national event in terms of the length of the course, the length of the dressage arena, and the level of difficulty of the cross-country element. It's best suited to riders with aspirations to compete at international level and who are already successful competing at British Eventing (BE) novice.
The CCI two-star category is suited to anyone competing successfully at BE intermediate level. The dressage test is similar, but also includes walk pirouettes. Showjumping is up to 1.2m with cross-country jumps up to 1.15m.
The CCI three-star category is best suited to riders at BE advanced level. Jumps on the showjumping course have a maximum height of 1.25m while the cross-country jumps reach 1.2m. The dressage test has a similar technical level to BE advanced competitions.

Competing at the Hartpury Horse Trials
If you're planning on bringing your horse to Hartpury Horse trials, make sure you understand the rules about towing a horsebox.
How much does it cost to watch the Hartpury Horse Trials?
Car parking and entry from Wednesday to Friday are free. Under 16s get in free every day. Well behaved dogs on leads are welcome.
Getting to the Hartpury Horse Trials
Hartpury is located on the A417, just four miles north of Gloucester. It is easily accessible from the M5, M50 and M4. The postcode is GL19 3BE.
Finally, what other big equine events happen at Hartpury?
Hartpury Festival of Dressage
For five days every year, the Hartpury international arena welcomes the superstars of dressage. Past participants have included Olympic gold-medalists Charlotte Dujardin with Valegro and Hartpury's elite dressage coach and fellow Olympic champion Carl Hester.
The festival incorporates premier League, CDI3*, and CPEDI3* competitions. As well as watching the horses and riders dancing, the event offers plenty fo opportunities to do a bit of shopping, and eat and drink.
Hartpury Showjumping Spectacular
The big names in the world of showjumping come to Hartpury for the Showjumping Spectacular. Jumps are up to 1.5m, ensuring a thrilling competition spread across three days. The event concludes with two Blue Chip Championship Qualifiers, so expect to see household names in the arena.