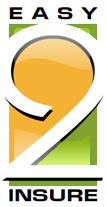 It's Easy 2 get the Insurance that is right for you! Here at Easy2Insure, we make it easy peasy to get the best and cheapest insurance cover.
From car insurance, home insurance, commercial vehicle insurance and Life Insurance, our experts will help you find the perfect policy to give you complete peace of mind.
We've made it easy for you to get an instant insurance quote online but if you prefer, our friendly team are able to provide advice over the phone on 0800 917 9522. Either way, we're confident you'll have a competitive quote from a respected insurer within minutes.
View our commercial
As seen on TV

CHOOSE THE EASY OPTION FOR YOUR INSURANCE, WE'LL GET YOU A QUOTE IN NO TIME AT ALL.
LATEST NEWS
Getting your classic motorbike ready for spring
March 18, 2019
The snow's gone, the rain (although still making an appearance) is sporadic and at least a little warmer, and the call of the open road is compelling all us two-wheelers to rip off the dust covers and get our bikes ready for the spring. Classic motorcycles are hugely popular in the UK, and with those gorgeous twisty country lanes and the spring sun on your back, is there any better way to spend a Sunday afternoon? From classic bike insurance to checking your tyres, we give you our top 9 tips to make sure you and your classic motorbike are ready for spring.
1. A full top-to-bottom check
If your classic bike has been tucked away, safe and warm in the shed over winter, it's time to do a full top-to-bottom check to make sure it's roadworthy. Classic bikes and their older Vintage cousins can be a little bit finicky when it comes to waking from their winter slumbers, so they may need a full service to make sure they're going to be ready to go when you are. Start off with a 'walk-around', checking everything is where it should be, that bolts are tight (especially wheel nuts), and that there are no perished or damaged hoses, fuel lines, or frayed cables. If your bike hasn't been maintained properly and a mechanical fault is found to be the cause of an accident, bear in mind that your classic bike insurance may not pay out, so it's in your interest to make sure your beast is in tip-top condition.
2. Tyres
The great classic bike tyre check is usually a good hard kick with a size 10 boot, but if the bike has been tucked away all winter there's a good chance that the tyre pressures are well below what they should be for safe riding. Don't forget that not only is it a safety issue, but underinflated tyres can also affect the performance of your bike.
3. Petrol
Modern petrol has a limited lifespan, so if your bike has been laid up for more than three to four months, you are going to have to drain the tank and put in a fresh couple of gallons of unleaded. Don't forget that the carburettor may also need to be taken apart, drained and cleaned.
4. Oil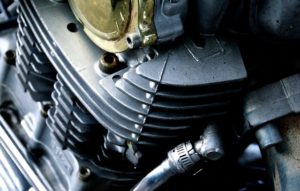 While oil doesn't degrade in the same way that modern petrol does, it can still become contaminated. The biggest problem with overwintering a classic bike is if moisture gets into the engine and emulsifies the oil. You'll be able to spot if this has happened as the oil in the indicator window will have a milky appearance. If you notice that, or if the consistency of the oil on the dip stick is watery and thin then your trusty steed could probably benefit from an oil change before you hit the road.
5. Chain
The final drive chain delivers the engine power to the back wheel, and is one of the most important parts of the bike. It's also a consumable, and subject to heavy (and surprisingly rapid) wear if it isn't looked after. Check the condition of the chain and if necessary, take it off and give it a warm oil 'bath' (a soak in warm oil for a couple of hours). This can revive an old, rusty chain, but if it's worn beyond repair then replace it. Don't forget to check the sprockets for any 'hooking' on the teeth that would indicate they're worn too. It's usual to replace both chain and sprockets together.
6. Polishing up the paintwork
Once you've done all the mechanical checks, it's time to get the bike looking its best with a good clean and polish. This also gives you the opportunity to check the bike over for any rust, flaking paint, or other issues. Our top tip: Try using scrunched-up baking foil to clean the down-pipes: it will bring those exhaust pipes up a treat!
7. Riding gear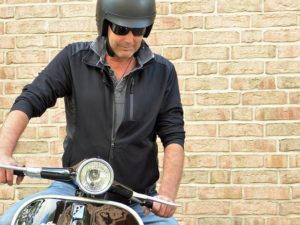 Now that the bike's all checked over and ready to go, it's time to look at your riding gear. While spring may be full of sunny days and glorious blue skies, it's still a pretty unpredictable time of year, and a chilly wind or a sudden downpour can put a dampener on your Sunday afternoon bimble. As with the bike, start at the bottom and work up. Check your boots and if necessary, get some waterproof spray (or dubbin if they're leather) and give them a good covering. Make sure your protective gear is in good condition – if you have armoured clothing then don't forget to take the armour out and check it over as it can degrade over time.
Give your gloves a bit of TLC with some leather treatment or more of that waterproof spray. It's well worth investing in a pair of battery-powered heated gloves for the spring, especially if you're planning on doing any long-distance riding. The temperature and wind chill can quickly make your hands uncomfortably cold, which in turn can affect your ability to control the bike.
Finally, check your helmet. If it's been dropped then you'll need to replace it. Give the visor a good clean, and evict any spiders that may have taken up residence over the winter!
8. How rusty are you?
Be honest with yourself. If you haven't been out on the bike for a while then you're going to be a little bit rusty. Your reaction times are going to be slower, and your awareness will need to be 'sharpened' back up. Our top tip: Take a refresher riding course with an organisation such as the Institute of Advanced Motorcyclists. Not only can they help you to become a better rider, but completing an advanced riding course could help bring down the cost of your bike insurance too.
9. Classic bike insurance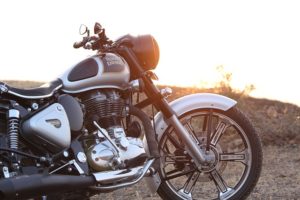 As it's the time when most classic bikes are back out on the road, spring is usually the time when owners either have to renew their existing insurance, or are thinking about looking around for a better deal. Not all insurance providers offer classic bike insurance, so you may need to look for specialist providers who understand the quirks and foibles of owning 'old iron'.
Classic bikes are usually (but not always!) owned by older riders with more experience, a better driving record, and a clean licence. They also do fewer miles so look for packages that provide reduced rates for limited mileage, discounts for older riders, and that all-important no claims bonus protection. Easy2Insure can help you find cheap classic motorcycle insurance at a price that's right.
Getting back out on the road – enjoy yourself!
We've covered just about everything, so the only thing that's left to do now is to kit up, throw your leg over, and hope the little devil starts! There's no feeling in the world like the open road and the wind in your hair, so pick a sunny day, top up your tank, and enjoy your ride!
Keyless car theft – what you need to know
March 18, 2019
The days of using a key to unlock and drive your car are, according to the manufacturers, pretty much over. Now, modern cars are all going over to the 'keyless entry and ignition' system, which gets rid of that age-old problem of wondering where you left your car keys all the time.
However, that doesn't make your car harder to steal – in fact, recent reports have indicated that keyless cars take under 60 seconds to break into, and the thief doesn't even have to burgle your house or grab your handbag to get at your entry fob. So what can you do to stop it? We take a look at keyless car theft, what you can do to protect yourself, and how to avoid that expensive insurance claim.
What is the keyless entry and ignition system?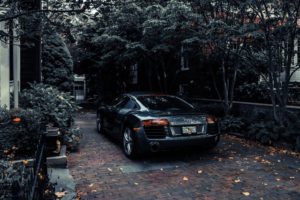 The keyless entry system employs radio frequencies which automatically unlocks and prepares the car to start as the owner approaches. Once the driver is sitting in the seat the car is started with a push-button ignition system, rather than the traditional key-operated ignition barrel at the side of the steering column.
The system was developed for use in luxury and high-end cars, especially in brands such as Audi, BMW and Mercedes. While only a relatively small percentage of current UK cars have a keyless entry system, the number is increasing as more manufacturers adopt the system. Now, brands as diverse as the Toyota Hybrid to the new VW Golf 7GTD, the Peugeot 508W and the Land Rover Discovery have keyless entry/ignition systems. Even the humble Mini Clubman and Mini Cooper are ditching the ignition barrel and going keyless.
It's slick, it's cool, and the public love it. The trouble is, it's incredibly easy to hack. And that means smart thieves with a simple understanding of basic electronics can get into your car in under 60 seconds.
Why are keyless cars so vulnerable?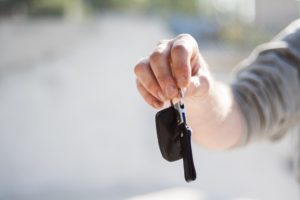 Before you start panicking, the average opportunist thief is not going to have the technical know-how or the specialist electronic kit to whisk away your brand-new car. However, the method used to hack into keyless cars has been developed and utilised by criminal gangs, many of whom are stealing luxury and desirable cars to order.
The thieves use what is known as a 'relay device'. All they have to do is stand within a certain distance of the key fob. As many people keep their keys in the hallway of their home, that means if a thief stands near the front door of your house, they can pick up the radio signal from the fob and intercept it.
The thief's accomplice stands closer to the car with a second relay device, which picks up the signal from the first one. The vehicle is fooled into thinking the owner's key fob is sending a signal to the car to unlock, which it promptly does. All that needs to happen then is that the thief sits in the driver's seat, which then allows them to activate to button start and drive away.
All of this takes less than 60 seconds, and the car can be stolen from the driveway without the owner ever being aware that the theft is taking place.
What are the chances of getting my car back?
Unfortunately, the chances of getting your pride and joy back are low. By the time you realise that your vehicle has been stolen (unless you're very fortunate to catch the thieves in the act), the car has probably been moved abroad or sent to a 'chop shop' to be broken down into parts to sell on.
The equipment used (the relays) are not difficult to get hold of, but Ebay has stated that they are working hard to try and remove them from their online auction site.
Keyless car theft – can I claim on the insurance?
Absolutely, and in the majority of cases your insurance company will pay out in full. Because it's such a difficult crime to prevent (and the thieves doing it are incredibly well organised), insurance companies understand that there's very little you can do to prevent it from happening. It's important to call 101 and inform the police of the theft as soon as you find your car has gone, quickly followed by a call to your insurance broker to get the claim process activated.
What can I do to stop the thieves?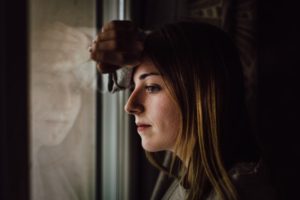 While it's difficult to prevent keyless car theft completely, there are some measures you can take to make it much harder for the thieves to drive away with your car:
Turn off or disable your fob: when you buy your car, check with the dealer whether the fob can be disabled when you're at home. For some fobs it's a simple matter of pressing twice, while others may be deactivated by entering a code or special sequence.
Don't keep your keys close to the front door or downstairs windows: relays that access keyless fobs need to be within a certain distance of the fob, so by keeping your keys well away from entry points to your home you're taking them out of proximity of the relays, which prevents the thieves from activating them.
Go old-school with a steering lock: high tech thieves can be beaten by low-tech defences such as a heavy-duty steering lock.
Join the Neighbourhood Watch: there's a fair amount of 'loitering' involved with keyless car theft, so a sharp pair of eyes may quickly notice a couple of thieves acting suspiciously near a property. Mobilising your neighbours so that you all look out for one another is one of the best ways to beat the thieves.
Use a Faraday bag: Faraday bags or boxes are lined with metal material and can block the signal to the key fob. They cost under a tenner and can be an inexpensive way to prevent relay thieves from accessing your key fob and stealing your car. Be sure that it works first, though, by testing it yourself to make sure the signal is effectively blocked.
Talk to your insurance company
At Easy2Insure we understand how tough it can be to protect your investments, so we make sure we're here to help with practical advice as well as great prices on car insurance. If you are the victim of keyless car theft it can send your insurance premiums up. At Easy2Insure we can soften the blow a little, and help you find the best insurance at the best prices. Talk to us today or get a quote online.
Home Insurance Checklist 2019
February 8, 2019
Storm damage. Fire. Theft. They are all devastating emotionally, and are not particularly kind to your wallet, either. The latest estimate from the Crime Survey for England and Wales showed an 8% increase in theft compared with the previous year. Extreme weather has become more commonplace in the UK, and a whopping £7.8million is paid out every day by home insurers.
The right home insurance can protect you and your family financially from everything that can go wrong. While we all like to get the best price deal on insurance, it's also important not to skimp on cover. If you do, you could find it costing you a lot more in the long run. That's why we've put together this Easy2 understand Home Insurance Checklist, to help you to decide what you need from your home insurance.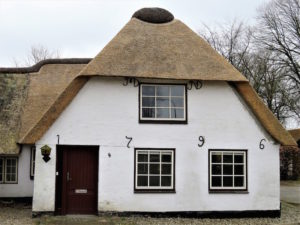 First, understand the difference between buildings and contents insurance
There are two main types of insurance for your home:
Buildings insurance covers the structure of your building against damage. For example, if there is a fire or flood, this insurance will pay for your home to be repaired or rebuilt. If you own your home with a mortgage it is likely to be a condition of your mortgage that you have buildings insurance. If you rent your property, your landlord will be responsible for buildings insurance so you will not need to take out a policy.
Contents insurance protects the items in your home, including (in some cases) property kept in sheds and garages. Your contents are protected against damage caused by fire, flood etc., as well as theft.
You can buy buildings and contents insurance separately, but if you need them both then it's often more cost effective to buy them together as a bundle.
Buildings insurance checklist
Is your home listed or made from an unusual material? If so, you'll need to declare this and may need a specialist policy. Failure to tell your insurer this information could invalidate your policy.
What is the upper limit your policy will pay out? Is this enough to cover rebuilding your property if it's damaged? The rebuilding cost is not the same as the value of your house (it could be a lot more or less!) If you're not sure how much it will cost to rebuild your house, ask a surveyor.
Does your policy provide alternative accommodation if your home is left uninhabitable? This is often excluded from cheaper home insurance policies but could leave you severely out of pocket if you are unable to stay with friends or family during repair works.
Is your home in a high flood risk area? If so, are you covered by your insurance?
Are outbuildings, like your shed or garage, covered by your buildings insurance policy?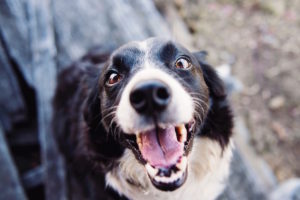 Contents insurance checklist
 One of the biggest mistakes people can make is undervaluing the contents in their home. When you're working out your value of contents, don't forget even the smallest items, like replacement cutlery and bed sheets. It can help to write down all the rooms in your home and then go through listing an approximate cost to replace everything.
Does your policy provide a new for old replacement? Some policies will pay out for a replacement item of the same age and condition. If you want any replacements to be brand new, make sure that is offered by your insurer.
If you have high-value items like jewellery and watches, check the upper limit for single items on your policy. Depending on their value, some items may need to be specified. Some jewellery and watches have shot up in value in recent years, so get an up-to-date valuation. Find out if there are any special conditions set, such as the item is only covered while being worn or when stored in a safe.
Is accidental damage included? If you have accidental cover, you can make a claim for a replacement even if the damage is caused by accident, for example, your dog jumps up at the TV, knocking it over and smashing it. For example, if you have got pets or children it can be a prudent add-on.
If you regularly travel, are your items covered abroad?
Are contents in outbuildings, like the shed or garage covered? Expensive items such as bikes may need to be specified separately. Check your policy to ensure you have the level of cover you need.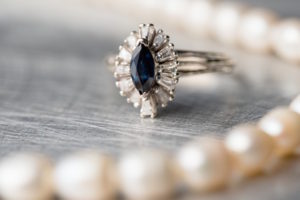 It's Easy2Insure your home
Our specialist team makes it Easy2Insure your home with confidence. As an independent insurance broker, we'll shop around some of the UK's most trusted names in insurance to get you the best deals. We'll negotiate a great price deal on your behalf making sure there are no nasty surprises in the small print. Call us on 0800 9179522 or get a free quote.