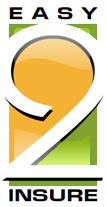 It's Easy 2 get the Insurance that is right for you! Here at Easy2Insure, we make it easy peasy to get the best and cheapest insurance cover.
From car insurance, home insurance, commercial vehicle insurance and Life Insurance, our experts will help you find the perfect policy to give you complete peace of mind.
We've made it easy for you to get an instant insurance quote online but if you prefer, our friendly team are able to provide advice over the phone on 0800 917 9522. Either way, we're confident you'll have a competitive quote from a respected insurer within minutes.
View our commercial
As seen on TV

CHOOSE THE EASY OPTION FOR YOUR INSURANCE, WE'LL GET YOU A QUOTE IN NO TIME AT ALL.
LATEST NEWS
MOT failure insurance – is it worthwhile?
February 14, 2017
Did you know that around 40% of cars fail the annual MOT first time? For anyone who anxiously dreads the expense and inconvenience of a fail, it's a fact that makes bleak reading.
Mobile Phone Insurance –Do I Need It?
February 6, 2017
One in three adults, and half of 18-24 year olds, admit to checking their phone in the night. From our social lives to our work, smartphones are considered an essential necessity for everyday living. No wonder the thought of losing our phone, or it breaking, is enough to bring many of us out in a cold sweat.
Home Emergency Cover: Why it's an essential
January 18, 2017
You hear a strange hissing sound. You open a cupboard to find a pipe is leaking and spraying water everywhere. No problem you think, I'll simply turn off the stopcock. Except the stopcock won't work. And you don't know where to start looking for an emergency plumber. And it's 11pm on a Saturday night.