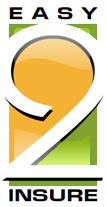 It's Easy 2 get the Insurance that is right for you! Here at Easy2Insure, we make it easy peasy to get the best and cheapest insurance cover.
From car insurance, home insurance, commercial vehicle insurance and Life Insurance, our experts will help you find the perfect policy to give you complete peace of mind.
We've made it easy for you to get an instant insurance quote online but if you prefer, our friendly team are able to provide advice over the phone on 0800 917 9522. Either way, we're confident you'll have a competitive quote from a respected insurer within minutes.
View our commercial
As seen on TV

CHOOSE THE EASY OPTION FOR YOUR INSURANCE, WE'LL GET YOU A QUOTE IN NO TIME AT ALL.
LATEST NEWS
Do I Really Need Land Insurance?
April 17, 2019
From urban car parks and self-build sites to agricultural fields and fishing lakes, land insurance is designed to give landowners financial peace of mind. We explain what it is and answer your questions so you can decide for yourself if you need it.
What is land insurance?
Land insurance is a specialist insurance policy designed for anyone who owns land that does not have a commercial or residential property on it. For example:
Car parks
Undeveloped land
Fields, especially if you have a footpath or bridleway running through it
Woodlands
A development plot
Private roads
Vacant land (land with no structures)
Land with structures. For example a bridge or barn
Land used for hunting
Self-build land
Farmland
Moorlands
Sports fields
Communal gardens
If you share a private access with one or more other landowners, land insurance can cater to multiple parties.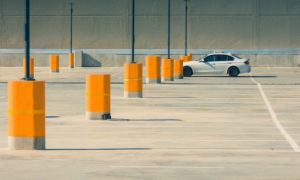 How does land insurance protect me financially?
Land insurance is a form of public liability insurance. It covers you from the costs associated with an injury to a person or damage to property because of something to do with your land. If someone makes a legal claim for compensation against you, your land insurance will cover the legal fees, including any compensation pay-outs.
In our no-win, no-fee world, it's easier than ever for the public to make a claim against you. Land insurance gives you peace of mind you're protected financially.
What can go wrong?
Unfortunately, the potential for something to go wrong on your land is almost limitless. This can include slips, trips and falls on your land. Another risk is if a branch from a tree on your land falls onto someone's car or home. And it's not just compensation claims that you might want to cover. Land insurance can also cover other things that go wrong. For example, if vandals start a fire and damage crops or a fence.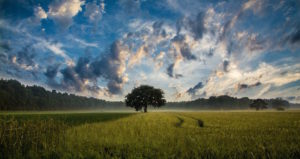 Does my home insurance already cover my land?
Unless the land is part of your garden, it's unlikely it will be covered by standard home insurance. It's also worth noting that even if the land is your garden if it is not directly attached to your property (for example it is on the other side of the road) it may not be included in your home insurance policy. Speak to your insurance broker to be sure.
Am I legally obliged to hold land insurance?
No. There is no legal requirement for you to take out land insurance. However, it may be a condition of your lender if you have purchased the land with a mortgage or loan.
Don't forget; not taking out land insurance could end up costing you a lot more in the long run.
What happens if someone makes a compensation claim against me and I don't have land insurance?
If you don't have land insurance and someone makes a legal claim against you, you'll have to pay your own legal fees. This includes solicitor costs to fight your case as well as any compensation payment that is awarded to the other party. Depending on the injury (or if an accident results in death) this can run into the £tens of thousands.
Even if the claim is settled in your favour, you may need to find a substantial amount of money to fight your case.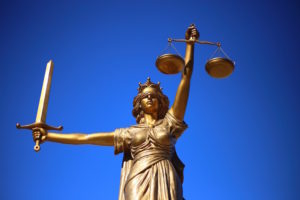 Do I need land insurance if my land is private property?
A member of the public can still make a personal injury claim against you even if your land is private property and they are trespassing.
What level of liability do I need?
Land insurance typically has a maximum limit of up to £1 million, £5 million or £10 million. The level you need will depend on the potential hazards on your land. For example, if you have a derelict building or water feature on your property, the risk of serious injury is considerably higher than if it is only a meadow.
How do I find the best land insurance?
Like all insurance, it pays to shop around when you are looking for land insurance. You can do this by calling as many different insurance companies as possible to get quotes. Or ask an independent insurance broker, like Easy2Insure to do this for you.
Remember, every piece of land is different and will have a different level of risk. For the best price, look for a tailored policy, which gives you the level of cover that you need without you paying for anything you don't need.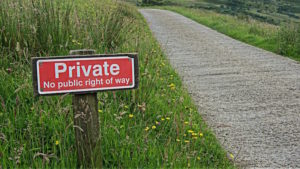 Do I really need land insurance?
Only you can decide if you need land insurance. But an affordable payment now could save you £thousands in the future and buy you real peace of mind. If you're still not sure if you need it, have a chat with our expert team, who can give you a free quote so you can see just how affordable land insurance can be.
It's Easy2 find the best price land insurance
No matter what steps you take to secure your property, accidents can and do happen. Give yourself financial peace of mind when you buy land insurance. The expert team at Easy2Insure understand the unique problems faced by landowners and can help you decide what level of cover is most appropriate. We're an independent insurance brokerage that is part of the respected Park Insurance group. When you contact us, we'll shop around and negotiate hard on your behalf to secure you an excellent value-for-money, tailored policy. The result? Land insurance that you can rely on and that will meet your budget. Call us on 0800 917 9522 or get a free quote.
8 Tips For Decorating Your Holiday Home
April 14, 2019
The holiday home market is a competitive one. Your approach to your holiday home decoration can make it stand out from the others on the lettings page. And that can mean a boost in bookings and income. To help you, here are our top eight tips for decorating your holiday home to maximise occupancy and increase your rental price potential.
1) Who are your target customers?
The first thing to do is to think about who your core target market is. For example, if you've got a holiday cottage that is a stone's throw from the coast path you're likely to appeal to people who enjoy walking. If you've got a sandy beach down the road, then maybe you want to attract the bucket and spade brigade. And if it's a remote, thatched cottage, then you may decide that you want to target couples. Once you've determined who your key audience (or audiences) is, then it is time to think about what style and services will appeal to them most. For example:
A roll top bath or wooden hot-tub will appeal to couples looking for a romantic break.
Emphasise your property's seaside location by decorating in hues of blue.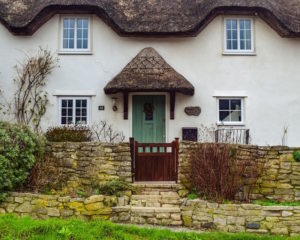 2) Aim to over-deliver to impress your guests
Time is precious. And your potential guests want to enjoy every precious moment of their holiday. The majority will want to stay somewhere as nice or nicer than their own home. And expectations of what a holiday home should be like are getting higher and higher. Always aim to give your guests a pleasant surprise and exceed their expectations. To do that, you'll need to create a consistent and stylish interior. That means furnishing and decorating to a high standard.
Don't just use old bits of furniture you don't want in your own house.
Don't just go to one shop and buy everything there. Instead, look to create a pulled-together look with some stand out features.
Cushions can add colour or texture to a neutral scheme.
You can create a stylish focal point using a statement artwork or piece of furniture.
3) Find the balance for successful holiday home decoration
The best holiday homes are welcoming and have personality – but not too much. It can be a delicate balancing act, but you're aiming for something that is not bland and boring, but also not so full of individuality that your guests feel uncomfortable.
An excellent way to get this balance is to decide on a unifying theme or colour, but don't let it take over. Lighthouses and boats add a fun touch to a seaside home but don't plaster them everywhere.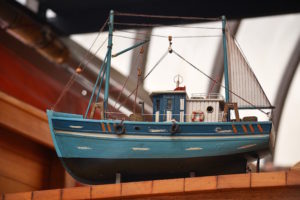 4) Replace items regularly and invest in quality
Items in your holiday home may need replacing more frequently than you may expect due to increased wear-and-tear. It's also worth investing in better quality items, which are likely to stand up to use for longer. Don't go over-the-top though.
Steer clear of costly state-of-the-art technology.
Do put money into the basics, like bed linen, fluffy towels, and a good quality dishwasher.
5) Small touches can go a long way
It's often the little touches that give your guests an excellent experience rather than merely a good one.
If you allow dogs, think about your guests' four-legged friends. For example, by providing a 'doggie-towel' or a bed.
If you use your holiday home for yourself, don't lock away stuff for private use. Big signs on cupboards saying "private" don't look nice and can make guests feel uncomfortable.
Guests will also often really appreciate a good library of books, jigsaw puzzles or games too.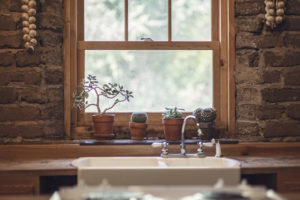 6) Think about the photos
Ultimately, you need to think about how your holiday home will look in the photos after you've decorated. Most of your guests will be viewing your property alongside lots of other online. The way your holiday home looks in the photos can make the difference between them clicking to book with you or moving on to the next option.
7) Be mindful of the value of repeat bookings word of mouth
Most people look at reviews before they book a holiday. If you have negative feedback, that can mean lost bookings. And you can be certain you won't get any repeat custom if your guests have not been 100% happy.
For example, people go on holiday to rest and relax. That means getting a good night's sleep is really important. So it's worth investing in quality mattresses and linens to help avoid negative comments.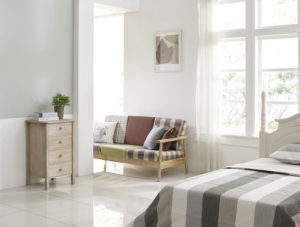 8) Don't forget to protect your investment with holiday home insurance
Don't forget your holiday home insurance when you redecorate your property. It can give you peace of mind that if something does happen, you can get damaged items replaced quickly and without fuss, so you don't let your guests down.
What you need to consider:
Ordinary home insurance won't cover you if you let the property as a holiday home.
If you or a guest accidentally damage an item, accidental damage cover will pay out, avoiding costly bills or disagreements.
Home emergency cover gives you a number to call to get issues like a burst pipe, or electrical problem sorted out quickly. That's reassuring, especially if you don't live nearby.
Public liability insurance covers you if a guest is injured or a possession is damaged by something to do with your property.
If your holiday home is left empty for long periods, make sure your holiday home insurance still covers you.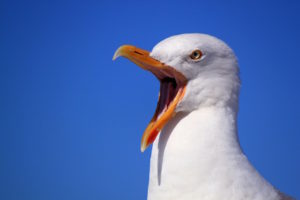 It's Easy2Insure your holiday home
Spending a little time and money on how your holiday home looks can make all the difference to your rental income. And you need to protect this investment with holiday home insurance. Whether you have a holiday home in the UK or abroad, it's Easy2 find the right holiday home insurance at the best price. Easy2Insure is an independent insurance broker, so we do the leg-work for you, shopping around to find you cover you can rely on at a competitive price. Call us on 0800 917 9522 or get a free quote.
The complete guide to GAP insurance
March 29, 2019
Personal Contract Payment (PCP), Hire Purchase (HP) and leasing deals make owning a brand new car a happy reality for thousands who would struggle to find the cash for a one-off payment. But what happens if your dream car is written off and the amount you still owe is more than the amount your insurance pays out? GAP insurance could be the solution. Find out what it is, how it works, and how to get the best price deal with our complete guide.
What is GAP insurance?
GAP stands for Guaranteed Asset Protection. GAP insurance protects you financially if you have bought an item (usually a car or motorbike) on finance. If your car or motorcycle is written off, GAP insurance ensures that any difference between the amount you still owe and the value of the vehicle for the insurance payout is covered.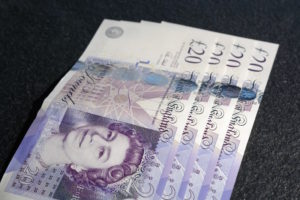 Why do I need GAP insurance?
If you have bought a car or motorbike using PCP or HP finance, GAP insurance is worth considering. For a small extra cost, you can buy peace of mind.
Putting a brand new car on your drive comes at a premium. Depending on the make and model that you opt for, cars can depreciate by 77% over a three-year period. There are an estimated 2.2million accidents on UK roads every year. Vehicle theft is also on the rise, with over 100,000 reported cases in the UK in 2017-18 according to Statista. If your car is a write-off (or unrecovered after a theft), your insurer will only pay out the amount it is worth. This is always less than the amount you paid for the car. And that means there is likely to be a 'gap' between the amount you originally paid and the amount you receive.
With GAP insurance you know that any difference between the amount you get from your insurance company and the amount you owe will be taken care of. If something does happen to your current car, it means you can get a new finance deal, and a new vehicle sorted quickly.
Is GAP insurance only for new cars?
No. GAP insurance may be particularly useful for owners of newer cars, as they tend to depreciate faster. But GAP insurance is worth considering if you have bought any car using PCP or HP and you are worried about a potential difference in values.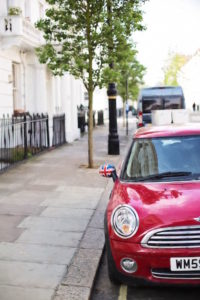 Does everyone who buys a car need GAP insurance?
GAP insurance won't be the best option for everyone. Before you do decide to buy GAP insurance, it is worth spending a few minutes to look at likely depreciation for the make and model car you are buying. If this is low, you may decide you're better off by not taking out GAP insurance. Also, bear in mind that if your car is less than a year old, many car insurance policies will offer a 'new car replacement'. Speak to your insurance broker to find out if you have that level of cover.
What are the different types of GAP insurance to look for?
There are lots of different types of GAP insurance, but the three most common are:
Back to invoice GAP insurance
Vehicle replacement GAP insurance
Contract Hire GAP insurance
Back to invoice GAP insurance pays any difference between the amount your insurer will pay and the original amount you paid or the amount still owing to the finance company.
Vehicle replacement GAP insurance pays you the difference between the amount your insurer will pay and the amount you would have to pay if you bought it new today. Or if it was a second-hand car, you'll receive the amount you paid for it. As car prices go up with inflation, this level of cover is useful if you want to be sure you can replace your car with a new one.
Contract Hire GAP insurance is specifically for anyone who has leased a vehicle (with no option of a final payment to buy the car). When you lease a car, you can face penalties for ending the lease early. This insurance covers you for any remaining payments for the period of the contract.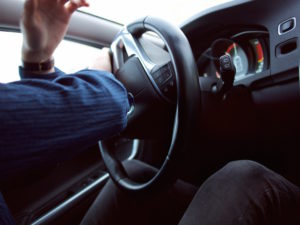 Things to watch out for
You'll need comprehensive car insurance for the vehicle, or your GAP insurance won't be valid. GAP insurance also won't pay for any modifications you may have made (e.g. adding alloy wheels or wraps).
Save money on GAP insurance
When you sign your lease, PCP, or HP deal you are likely to be offered GAP insurance as an add-on. It's easy to say yes, but that could cost you more. Instead, don't automatically take the GAP insurance offered with your finance deal. Shopping around means you can often source the same cover at a much better price.
It's Easy2 find a great price on GAP insurance
GAP insurance gives you peace of mind that you won't be left paying money for a car you can't drive because you had a crash or it has been stolen. Don't worry if you don't know where to start sourcing GAP insurance or don't have time. One call or email to an independent insurance broker like Easy2Insure is all you need to do. Our friendly team can do the hard work for you, finding the best price GAP insurance. For a free quote and more advice, call us on 0800 917 9522 or get in touch. Happy motoring!