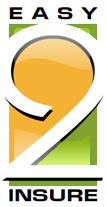 It's Easy 2 get the Insurance that is right for you! Here at Easy2Insure, we make it easy peasy to get the best and cheapest insurance cover.
From car insurance, home insurance, commercial vehicle insurance and Life Insurance, our experts will help you find the perfect policy to give you complete peace of mind.
We've made it easy for you to get an instant insurance quote online but if you prefer, our friendly team are able to provide advice over the phone on 0800 917 9522. Either way, we're confident you'll have a competitive quote from a respected insurer within minutes.
View our commercial
As seen on TV

CHOOSE THE EASY OPTION FOR YOUR INSURANCE, WE'LL GET YOU A QUOTE IN NO TIME AT ALL.
LATEST NEWS
Self-Employed Courier Insurance For Van Drivers – A Quick Guide
December 2, 2019
Becoming a self-employed van courier is as easy as, well, buying a van! Thanks to the huge increase in home shopping and with people ordering everything from food to furniture online, van couriers have never been busier. Most couriers either work as sub-contractors for a larger organisation, or are independent operators who have built up their own client base.
The courier industry is incredibly competitive, and a reputation can be made or lost on a single consignment. If all goes well, you can be sure of return business from the customer again and again. But if things go wrong, you could be left seriously out of pocket. That's why if you're a van courier you need insurance that will protect you if a customer makes a claim against you.
So what kind of insurance do you need if you're a self-employed van courier? Here's our quick guide that will help you put together an affordable insurance package to cover (almost) every eventuality:
Specialist vehicle insurance
Ordinary van insurance will not cover you for commercial use, especially if you're using your vehicle as part of a courier business. If you check on the average policy they often specify that you are not covered if you use your van for deliveries. As you have to have motor insurance to be legal on the road, you're going to need to find specialist van insurance that does cover you for commercial use.
Expect to pay a higher premium, though, so it's well worth shopping around or talking to a broker who specialises in this kind of insurance package.

Goods in transit insurance
As soon as a package, parcel or letter is handed to you, it is your responsibility until it is received and signed for at the other end. After the recipient has the package in their hand, it is no longer your responsibility. However, during the time when it is in your possession, you are fully responsible for its safety, and that means you're also financially responsible for any losses due to theft or damage.
Effectively, the consignment is the property of someone else, so if it is damaged in transit, lost or stolen, they can claim compensation for the value of the package against you. Goods in transit insurance is, therefore, one of the most important insurance documents you can have as a self-employed courier.
It usually comes with upper and lower limits on the level of cover per consignment, so if you're regularly transporting high-value packages (for example, if you have a contract with an art gallery and move paintings or works of art around on their behalf), you'll need to increase your level of cover accordingly. What you don't want is to be underinsured, as any claim against you for loss or damage of goods in transit will impact your finances heavily.
Public liability insurance
This may seem like a 'belt and braces' addition to the Goods in Transit insurance discussed above, but PLI gives you some extra coverage to protect you against compensation claims if a third party is injured or their property is damaged by you while you're working. So for example, if you dropped a heavy package on the recipient's foot, they could make a claim against you for personal injury compensation!
Public Liability cover means that you're financially protected against the legal costs of a compensation claim for personal injury or damage to property. The insurance company would also defend the claim for you, so you could get on with your business rather than spending time dealing with legal paperwork.

Interruption of earnings insurance
Being a van courier has its perks. You're your own boss, you can work whenever you want to, and you're not tied to an office desk all day long. However, the reality is that you're going to be working long, hard hours to earn a decent living. If you're unable to work for any reason, you'll quickly realise just how much of an impact it has on your finances.
Bear in mind that if you're self-employed, you don't have the usual entitlements that employed drivers have, such as holiday pay and statutory sick pay. If you fall ill or are injured and can't work, your cashflow effectively dries up overnight. And if you're the major earner in a household, that can affect everyone.
Interruption of earnings insurance means that you'll have some money coming in while you recover, so you can be sure that bills such as rent and mortgage repayments, or other essentials are covered without you having to dip into an overdraft or max out your credit cards.
High risks goods cover
If you are regularly transporting hazardous goods then you must tell your insurance company beforehand. Failure to do so could invalidate your cover, leaving you severely out of pocket. Don't forget that some insurers won't cover very high-risk consignments such as chemicals or goods that require a special licence or certification.
European cover
If your bookings take you overseas, you'll need to make sure that the insurance you have covers you for operating outside the UK. It's also wise to make sure you've got full breakdown cover, preferably with a courtesy vehicle as part of your package deal. The last thing you want is to be left stranded with a broken-down van and unable to fulfil your clients' requirements!

Planning a career change to become a self-employed courier? Talk to the professionals
If you're not sure what kind of cover you need, the best thing to do is to talk to a professional broker who has experience in providing specialist cover for van couriers. They will be able to tell you exactly what you need, and find the best deal so that you're not paying too much for your insurance package.
At Easy2Insure, we know how difficult it can be to find the right courier van insurance, especially when you simply don't have the time to sit down and hunt for deals online. Instead, the simple option is to talk to us. Our experienced brokers know exactly what you're looking for, and are able to put together courier van insurance packages that don't cost the earth. It's quick, simple, and easy to make sure you have all the right cover you need, so you can focus on building your business. Call us or use our online contact form to find out more.
The quick mobile phone insurance guide
December 1, 2019
We love our phones. In fact, we love them so much that we're glued to them almost 24/7. They're on our bedside tables when we wake up, and they're a constant companion no matter where we go. Our love affair with top tech seems to know no bounds, which is why we invest so much time, and money, into them.
And we're talking a lot of money here! Top of the range Apple or Samsung Galaxy phones can easily cost you anything from £700-£1000 – that's a huge financial investment on a single piece of equipment. That's why mobile phone insurance is such a smart idea.
Most people take the quick option and buy mobile or smartphone insurance from their phone supplier or network provider (if the phone is part of the package). However, that isn't always the best option. Buying your insurance from your phone provider can mean that you're paying far more than you need to, and not getting the cover you might actually think you're paying for.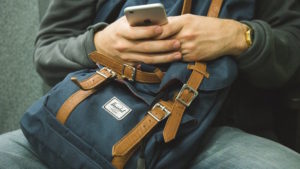 As with all mobile phone contracts, insurance provided by networks often have provisos tucked away in the small print. That means they won't pay out if your phone is stolen, lost or damaged, even if the headline print says they will. So before you sign on the dotted line 'because it's easier', take a few minutes to hop online and hunt around for mobile phone insurance that will give you the cover you want.
Why buy mobile phone insurance?
If you buy a new bicycle that costs a thousand pounds, or a top of the range laptop, you want to protect that investment with some insurance. It's logical, then, that you'd do the same for a mobile phone. In fact, it's more important to have insurance because your phone doesn't spend half its time locked away in your home or garage. It's in your pocket or bag wherever you go, and so it's at much greater risk of being lost, damaged or stolen.
Having mobile phone insurance gives you the peace of mind that if your expensive iPhone does fall out of your pocket while you're out and about, or is stolen from your bag, you'll have the right kind of insurance to cover the cost of replacing it.

Why not just insure it under your household cover?
Modern house and content insurance policies also include a certain level of cover for personal belongings that you carry on you or have in the car. This can include things like mobile phones, but what you do need to consider is that many of these types of policies will not cover a single item if it's above a certain value. That excludes many top-end mobile phones which cost much more than the single-item upper limit of the policy.
It can also be difficult to make a claim, especially if the insurance company thinks you may have been partly responsible for the loss or damage through negligence (for example, putting your phone on the table in a restaurant and forgetting to pick it up before you leave). Proving otherwise can be extremely difficult.
Why not just take up the phone network's insurance offer?
It can be all too easy to simply tick the insurance box on your mobile phone contract when you sign up, without thinking about what exactly you're buying. You may also find that, because they feel they have a 'captive audience' mobile phone networks can charge higher premiums than other insurance providers for mobile phone cover. It's easy to miss exactly how much you're paying, too, as the amount is often toggled onto your monthly tariff. Such a small additional fee is easy to overlook, but what you need to do is work out exactly how much you're paying over the course of a year, and just what kind of cover your policy gives you. It may be much less than you originally thought…

Are you really getting a like-for-like replacement?
You may benefit from a next-day replacement if your phone is lost or stolen, but remember that you may be limited to the models your provider has, and it may not be a like-for-like replacement. So all those high-end accessories may not even be compatible with the replacement phone they give you!
There may also be big caveats as to what type of phone is covered. So you'll only be covered for the phone that your network gave you as part of the contract. If you decide to upgrade with a SIM-free phone then your insurance policy won't cover that phone.
Why buy extra mobile phone insurance?
Mobile phone insurance doesn't just cover the loss or damage of the phone itself. One of the big problems people have, especially if their phone is stolen, is the costs of unauthorised calls. The network will charge the bill-payer or contract holder for any calls put through the phone, including those that a thief may make. Dedicated phone insurance includes cover for the cost of unauthorised calls and digital downloads, fou even more peace of mind.
I've got cover on my household contents insurance…
While mobile phone cover can be specified as part of your home contents insurance, there are, once again, caveats that could cause a problem if you make a claim. Not only do household insurance policies often leave out accidental damage as part of your phone cover, but if you do make a claim then it may push the cost of your house content insurance policy up next year.
What do the experts recommend?
At Easy2Insure, we know how difficult it can be to get the right kind of cover for such an important personal item. So we've done the research for you to find independent mobile phone insurance that's both affordable and comprehensive.
Because our brokers have experience of finding specialist cover for mobile phones, they can source the best deals and the best prices for wide-ranging insurance cover that is separate from your home contents cover or any insurance that your network provider may offer. It can be tailored to suit your needs, making it a viable and often much cheaper way of protecting your phone.
We always advise being cautious when you're out and about, as it's all too easy to lose such a small item as a phone. But if the worst does happen and your phone is lost, stolen, or damaged, mobile phone insurance certainly helps to soften the blow!
How Hard is it to Learn to Ride a Motorcycle?
November 6, 2019
Have you ever watched a group of bikers ride past and thought to yourself, "That's so cool! I'd love to be able to ride a motorbike!"? Or perhaps you've got an old classic motorcycle in the shed that's been in the family for years, but needs a new carer to get it up and running? Whether you've sat on the back as a pillion, or never even been near a motorcycle, riding a bike is getting more and more popular among both men and women.
How hard is it to learn to ride a motorcycle? Here's a quick guide to what you need to do to pass your test and start your motorcycling journey.
How old do I have to be?
To ride a motorcycle on the road in the UK you need to be at least 16 years and over. There is, however, no upper age limit for riding a motorcycle. Many bikers carry on enjoying riding well into their 60s, 70s or even their 80s. If you feel confident enough to handle the bike while it's stationary then there should be no reason to stop riding!
There are several different types of motorcycle licence. Unlike a car licence (where you effectively have just two different types – a provisional and a full licence), the type of motorcycle licence you have will depend on what type of test you take and your age.
Types of licence
AM licence
This is intended for those over the age of 16 who want to ride a moped with no L-plates. However, you can ride on the road with L-plates for up to two years by taking the CBT or Compulsory Basic Training course (which all prospective motorcyclists have to take before being allowed out on the road). This means take-up of the AM licence has been low.
The only difference between the AM and the CBT is that an AM licence allows you to carry a pillion passenger on your vehicle. You are still restricted to vehicles of up to a maximum of 50cc with a top speed of around 28mph. Taking a pillion on a small moped would probably guarantee that you'd never get a speeding ticket!
The A1 licence
If you're over 17 and want to move up from mopeds to larger vehicles once you've passed your test, you can apply for an A1 licence. You can then ride a motorcycle or scooter up to 125cc and carry a pillion passenger. After two years, you can then take a further test to upgrade to an A2 licence.
The A2 licence
This is for candidates over 19 years old and lets you ride a motorcycle of up to 500cc and carry a pillion. You can either take an A2 licence practical test after having your A1 licence for two years or, if you're over 19 you can go straight to the A2 licence test.
The A licence
This is the licence that gives you full access to the world of motorcycling, as long as you're over 21. A full A licence allows you to ride any size motorcycle. So if you've got a hankering for that Harley Davidson 1200cc cruiser then this is the licence to get. There are two routes to get your A licence. 1) You can go for a practical test after you've held an A2 licence for two years and effectively 'upgrade'. 2) Alternatively, go through a Direct Access course with a qualified DAS instructor, which will include your CBT, theory and both Mod 1 and Mod 2 practical tests.
1) You can go for a practical test after you've held an A2 licence for two years and effectively 'upgrade'.
2) Alternatively, go through a Direct Access course with a qualified DAS instructor, which will include your CBT, theory and both Mod 1 and Mod 2 practical tests.

Do I have to do a theory test?
Yes. Even if you already have a car licence, you will need to complete a theory test, which includes extensive questions on roadcraft, and a 'Hazard Perception' test. Once you've done the theory test you have up to two years to complete the rest of your training and tests, otherwise you'll need to resit the theory test again.
The CBT
Compulsory Basic Training has to be completed by all motorcyclists, regardless of age or which licence they're going for (or even if you just want to ride on L-plates without taking your motorcycle licence at all). A CBT course takes a day and should cost you around £100-£135. If you're still not sure whether or not you want to go on to ride a motorcycle full time then a CBT is a good place to start, as it will give you the opportunity to ride for up to two years on L-plates so you can work out if you want to go further with your motorcycling journey or not.
You'll do a classroom lesson and an off-road (or 'pad') section where you'll learn how to manoeuvre the motorcycle, simple daily checks, and how to control the vehicle slowly. Then you'll go out on the road with an instructor so that they can see you've understood what you've learned in the classroom and on the pad, and can translate it into 'real-life' conditions.

Going for your full licence
If you've done your CBT and your theory test, you can then go on to train for your full licence. For any of these, you'll need to do a Mod 1 and a Mod 2 test. Mod 1 is your chance to show the examiner that you can control the bike through a series of set manoeuvres such as a U-turn, a slow slalom and a figure-of-eight, wheeling the bike, and that all-important emergency stop. It takes approximately 15 minutes and is the most intense part of the test, so you'll need to make sure your instructor takes you through the required syllabus very carefully.
Mod 2 is an on-road test, where the examiner follows you for around 40 minutes along set routes to see how you respond to traffic, that you're safe on the road, and that you're confident on the motorcycle.
Phew! After all that, and as long as it's all gone well, you've got your motorcycle licence and can start enjoying your riding!
Is it expensive?
Honestly? Yes. It is expensive to get your motorcycle licence these days. Expect to pay anything from £800 upwards for a full Direct Access course (including CBT and Theory tests). It's also physically intense, with training crammed into just a few days and with the tests for Mod 1 and Mod 2 at the end of the course.
Is it worth it? Well, just look at the grin you'll see on any motorcyclists' faces as they glide effortlessly through the traffic and then out onto the open road, and you'll see that it's absolutely worth every penny!