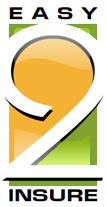 It's Easy 2 get the Insurance that is right for you! Here at Easy2Insure, we make it easy peasy to get the best and cheapest insurance cover.
From car insurance, home insurance, commercial vehicle insurance and Life Insurance, our experts will help you find the perfect policy to give you complete peace of mind.
We've made it easy for you to get an instant insurance quote online but if you prefer, our friendly team are able to provide advice over the phone on 0800 917 9522. Either way, we're confident you'll have a competitive quote from a respected insurer within minutes.
View our commercial
As seen on TV

CHOOSE THE EASY OPTION FOR YOUR INSURANCE, WE'LL GET YOU A QUOTE IN NO TIME AT ALL.
LATEST NEWS
High Net Worth Property Insurance – Why specialist cover makes sense
May 3, 2017
Vintage watches are a hot investment right now, with the rarest worth more than the Ferraris their owners are driving. And art prices are looking increasingly buoyant too: last month, Sotheby's took a record-breaking £195million at its Impressionist, Modernist and Surrealist sale.
Cosmetic Car Insurance – 5 things to think about
May 2, 2017
Cars are getting bigger, but parking spaces are not. And that can end up costing you big time. A driver in Southampton recently managed to get a parking fine overturned when he proved the space he had parked in was too small for an average sized car. But what about the thousands of us who return to our cars to find a dent or scratch down the side where another driver has got too close whilst parking?
How to get the best iPad insurance quote
April 11, 2017
Have you winced at the photos online showing an iPad being used as a chopping board? Whether it's a Pro or Mini, most of us reach for our iPad every day. From work to play, we use it for everything from staying in the social loop to watching movies – but hopefully never for preparing vegetables…