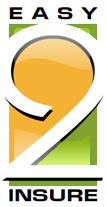 It's Easy 2 get the Insurance that is right for you! Here at Easy2Insure, we make it easy peasy to get the best and cheapest insurance cover.
From car insurance, home insurance, commercial vehicle insurance and Life Insurance, our experts will help you find the perfect policy to give you complete peace of mind.
We've made it easy for you to get an instant insurance quote online but if you prefer, our friendly team are able to provide advice over the phone on 0800 917 9522. Either way, we're confident you'll have a competitive quote from a respected insurer within minutes.
View our commercial
As seen on TV

CHOOSE THE EASY OPTION FOR YOUR INSURANCE, WE'LL GET YOU A QUOTE IN NO TIME AT ALL.
LATEST NEWS
The 5 Best Residential Park Homes In The UK
April 17, 2018
There are lots of great reasons for choosing to live in a residential park home. One major factor that entices Britons to swap bricks and mortar for a deluxe static caravan is money. Moving frees up cash so you can spend it doing the things you love. So whatever your passions, here's our pick of residential park homes in the UK that will let you indulge in your favourite pastimes.
1) Best for … fish and chips
This year's award for best fish and chippy went to Miller's Fish and Chips in Haxby, North Yorkshire. Choose one of the prestigious park homes at Lower Dunsforth Residential Park and you'll be only a few miles up the road from this hot spot for battered goods.
2) Best for … dog owners
If you're planning on taking man's best friend with you, choose a park that is perfect for pooches, like Organford Manor, in Poole, Dorset. This private gated, modern residential park has its own 2-acre dog walking and amenity field that is just for residents. And the beach is only a couple of miles ago, so salty sea dogs can take a dip in the water too.
3) Best for … fishing
Do you plan to spend more time sitting around on the water's edge with a line in your hand? You'll have a choice of three fishing lakes on your doorstep at Five Acres Park Homes near Doncaster. In the pretty market town of Bawtry, you'll find a choice of pubs and restaurants for celebrating your big catch!
4) Best for … history buffs
If you're looking to retire to a place steeped in history, why not take a look at Quarr Lane Park. Handily located within an easy walking distance of the historic town of Sherborne, Dorset, this retirement park is for ages 50 years+. In the town, you'll find and ancient Abbey and castle, as well as plenty of tea rooms serving the best cakes for taking a well-earned break.
5) Best for … birdwatching
Crouch Park, Hullbridge, Essex is set on banks of the River Crouch. Several of the plots enjoy riverside views, making it the ideal spot for watching the thousands of water birds. You'll spy a wide range, including Shoveler and Black-tailed Godwits that flock to the river each year. If you want to get on the water yourself, there are four yacht clubs within easy reach. It's also only eight miles from the busy seaside resort of Southend, perfect if you want a quick dip in the sea.
Insuring your perfect residential park home
Whether you live in your park home all year or part-time, Easy2Insure can find you high-quality cover at a money saving price. From discounts for over 50s to accidental damage cover for complete peace of mind, we'll tailor your policy to match your exact needs. Call our friendly team on 0800 9179522 or get a quote.
Land Insurance: What You Need To Know Before Buying
April 3, 2018
Whether you're building your new urban dream home or own fields of livestock, land insurance gives you peace of mind. If someone hurts themselves on your private property they can sue you. Land insurance (also known as property owners insurance) covers you financially for any legal costs you may face. But how do you know you're getting the cover you need at the best price? Our quick guide tells you what you need to know before you buy.
Do I need land insurance?
If you own any pieces of land, it's worth considering land insurance. That's because you could be sued by someone if they injure themselves on your property. It's particularly advisable if you have any public access on your land, for example, there's a footpath or bridleway.
But even if there is no given public access, land insurance is worth thinking about. The Countryside and Rights of Way Act gives the public the freedom to roam of some private land. And someone can make a financial claim against you even if they are trespassing.
Landowner liability to the public
As the landowner, you are not liable for injury unless you deliberately set out to create risk or are 'reckless' about whether a risk is created. However, 'reckless' can be hard to define and it is often left to the courts to decide matters. Unfortunately, in our 'no-win no-fee' compensation culture, claims for injury are all too frequent and it can be costly to defend your case.
Is land insurance just about protection from being sued?
Land insurance primarily covers you for public liability – so will pay out legal costs if a claim is made against you. But you could also add protection for any items on the land. For example, you could opt for cover that will pay out if items, such as fencing or gates, on the land are damaged or stolen.
What types of land can land insurance cover?
Land insurance can cover any type of land, including land with outbuildings such as barns or hazards like ponds. Your broker, like Easy2Insure, can tailor your land insurance to your specific needs. So whether you've got a woodland with a footpath running through it, a private car park, or a building plot, you can get the right level of cover for your individual needs.
Multiple or single party land insurance policies
If you live in a property with a shared access driveway, you may want to consider taking out a multiple-party land insurance policy. Speak to your broker for more details.
How much will land insurance cost?
This figure will vary depending on the location, the potential hazards on the land, access, and the size of the area.
How do I get cheap land insurance?
The old adage goes you get what you pay. Generally the more you spend, the greater peace of mind you'll buy. Whilst you should never skimp on any insurance, you can save yourself money by shopping around for the best value deal, or asking a broker to do this for you. You can also save cash on your premium by opting for higher excesses. Or it could be appropriate to reduce the indemnity (the maximum amount that is paid out for a claim) if your land is lower risk. Always ask your broker first for expert advice on if this could be relevant for your situation.
Choosing the right land insurance broker
At Easy2Insure we have 30 years experience arranging specialist land insurance policies for people like you. Our expert advisers can put together a bespoke deal. That will give you the level of cover that you need at the best price. For more details call 0800 9179522 or get a quote.
How To Clean Motorbike Leathers
March 6, 2018
Spring is on its way. If your bike's been parked up over the winter, you're probably raring to get back out on the open road. Make sure you're ready to hit the streets by giving your leathers a quick spring clean too.
How often do I need to clean my motorbike leathers?
Depending on how often you ride, you should consider cleaning them every three or four months. Washing them will help them to stay looking their best and can help them to last for longer too. Removing dirt is just part of the picture. The key is to keep your leathers in good condition, so they stay supple and strong for as long as possible. As well as saving you money (as you won't need to replace them so often), it also makes your leathers easier to put on and take off and can help to make them more comfortable to ride in.
What is the best way to clean motorbike leathers?
You don't need to send your motorbike leathers to the dry cleaners, but can keep them in good nick yourself at home. All you need are cloths, a soft brush, leather cleaner, and leather feed to keep your gear in tip-top condition.
Getting it clean
First, you need to clean the leather with leather cleaner. Check the packet to make sure you're using a cleaner, not just a leather feed. If you just feed the leather, you'll trap grime and it won't look clean.
Use a soft brush with a little of your leather cleaner and gently scrub the surface to remove dirt and insects. Use small circular movements to avoid scratching and damaging the surface.
Next, use a damp cloth or some kitchen roll to gently remove the dirt that you have loosened. You may need to rinse your cloth several times. Try not to let your leathers get too wet.
It's a good idea to tackle this job panel by panel, rather than trying to clean it and then wipe away the dirt and excess cleaner in one go.
To keep zips clean and in good working order, brush away dirt using just a brush and clean water.
Hang up your leathers somewhere airy to allow them to dry out. Don't put them too close to a heat source, like a radiator, as this can cause cracking.
Feeding the leather to keep it strong
When the leather is dry you'll need to condition it with a special leather feed. This is just like moisturising your face and helps to keep the leather strong and supple. Use a soft cloth to apply the leather feed and be careful not to use too much or it could end up being rather sticky! It's a good idea to follow the panel by panel approach, as per the cleaning stage.
Finally, after waiting a little while for the feed to absorb, use a soft cloth to buff the leather to a shine.
Follow the same approach to clean your leather gloves as well.
Insuring your motorbike leathers
Motorbike leathers are an expensive essential to help keep you safe on the road. Protect your investment with great value motorbike leathers and helmet insurance. Call our friendly team at Easy2Insure on 0800 917 9522 or get in touch to find out just how little it could cost you. We're an independent insurance brokerage, so we'll shop around to find you the best price out there, giving you peace of mind for less.