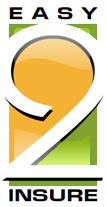 It's Easy 2 get the Insurance that is right for you! Here at Easy2Insure, we make it easy peasy to get the best and cheapest insurance cover.
From car insurance, home insurance, commercial vehicle insurance and Life Insurance, our experts will help you find the perfect policy to give you complete peace of mind.
We've made it easy for you to get an instant insurance quote online but if you prefer, our friendly team are able to provide advice over the phone on 0800 917 9522. Either way, we're confident you'll have a competitive quote from a respected insurer within minutes.
View our commercial
As seen on TV

CHOOSE THE EASY OPTION FOR YOUR INSURANCE, WE'LL GET YOU A QUOTE IN NO TIME AT ALL.
LATEST NEWS
How to get the best iPad insurance quote
April 11, 2017
Have you winced at the photos online showing an iPad being used as a chopping board? Whether it's a Pro or Mini, most of us reach for our iPad every day. From work to play, we use it for everything from staying in the social loop to watching movies – but hopefully never for preparing vegetables…
Cheap Holiday Home Insurance Quotes – are they a false economy?
April 3, 2017
If you're one of the thousands of lucky people to own a holiday home in the UK or abroad, you'll know that it is as vulnerable to risks like fire, flood and theft as your main property. For peace of mind, holiday home insurance is a must-have. If you also let out your property to paying guests, there are extra insurance options that need to be considered.
What to do if you Misfuel Your Car
March 6, 2017
Every three and a half minutes of every day, someone at a UK fuel pump has that sinking feeling as they realised they've grabbed the wrong nozzle, and have either put diesel in their petrol car or pumped petrol into the diesel tank.