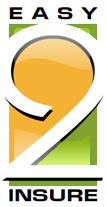 It's Easy 2 get the Insurance that is right for you! Here at Easy2Insure, we make it easy peasy to get the best and cheapest insurance cover.
From car insurance, home insurance, commercial vehicle insurance and Life Insurance, our experts will help you find the perfect policy to give you complete peace of mind.
We've made it easy for you to get an instant insurance quote online but if you prefer, our friendly team are able to provide advice over the phone on 0800 917 9522. Either way, we're confident you'll have a competitive quote from a respected insurer within minutes.
View our commercial
As seen on TV

CHOOSE THE EASY OPTION FOR YOUR INSURANCE, WE'LL GET YOU A QUOTE IN NO TIME AT ALL.
LATEST NEWS
10 Things You Should Know Before You Get A Breakdown Insurance Quote
October 20, 2017
There are nearly 26 million cars on UK roads getting us to work, school, or away for a happy holiday. Most of our journeys have a purpose, and we want to get there and back as quickly and easily as possible. Whilst you never know when your car or motorbike is going to break down, you can be sure that it will be inconvenient and stressful. Breakdown Insurance can help ease the financial stress and reassure you that you'll be quickly on your way again.
Things to think about before you get a breakdown insurance quote
Do I need breakdown cover?
You don't have to take out roadside rescue cover, but having it can certainly give you extra peace of mind. If you often drive at night, in more remote areas or with a young family, it could be considered especially useful.
Do you already have roadside recovery cover?
Before you get a breakdown insurance quote, it's worth checking if you're already covered. It is automatically included with some car insurance policies. But it's worth checking that the cover that is included is suitable for your needs. If your car is less than three years old, it may also come with breakdown insurance as part of the warranty.
Don't assume you have breakdown cover through your bank
If you think you have breakdown cover through your bank, it is worth double-checking. Sometimes bank card privileges can change. You also need to check that the level of breakdown cover that is offered through your bank is suitable for your needs. For example, check if there are any restrictions on distances from home. And make sure you're guaranteed to be driven onwards to your chosen destination if you need this.
Do I need specialist breakdown cover?
Do you tow a caravan or horsebox? If so, you'll need specialist breakdown cover designed to help you continue your journey. Specialist horsebox cover ensures you'll be rescued by a company that can help deal with your horses as well as the mechanics. And caravan breakdown cover is designed to transport both your car and your caravan to where you need to go.
It's not just old cars that break down
Breakdown insurance may be a very sensible idea if your car is older and less reliable. But newer cars can also go wrong. Sophisticated electrics and a lack of a spare tyre in the boot are just two of the things that commonly see drivers of newer cars needing roadside rescue.
How to get cheaper breakdown insurance
Let your broker know if you cover a limited number of miles
Just like with your car insurance, you could save money on your breakdown cover if you only cover a limited number of miles each year. Let your broker know, so they can factor this in when looking for quotes.
Some breakdown insurance companies charge an excess for any call-out. This can help bring down the cost of cover but could cost you more if you do make a claim.
Check if the number of call-outs is limited
Some cheaper breakdown options may limit the number of call-outs you can make in 12 months. It can be a cost-effective option if you're confident that your car is reliable and you're unlikely to need roadside assistance. But if your car is older, or unreliable, it may not be the most prudent option for you.
One way to save money on your breakdown cover may be to buy it at the same time as your car insurance. Or if you own several cars, a multi-car policy could save you cash.
Shop around for the best value deal
Like all insurance, it pays to shop around when getting a breakdown insurance quote. If that sounds like too much hassle, use an impartial insurance broker like Easy2Insure. Simply fill in our form or call us on 0800 9179522 and we'll scour quotes from a wide range of insurance companies to find the one best suited to your individual needs.
We're independent insurance brokers, so we're free to look around to find the best deal available to you. And our experience and knowledge mean you can be sure we'll find the right cover at the right price.
14 Common Misconceptions About Specialist Vehicle Insurance
October 9, 2017
Specialist cars and motorbikes need specialist insurance. When you're getting your next specialist vehicle insurance quote, don't fall into the trap of these top 14 common misconceptions:
1) I'll get the amount I think my vehicle is worth if I make a claim
Your insurer will normally pay out the list value of a vehicle of your make, model, and age. When it comes to vehicles such as classics, future classics or those with modifications, this is normally nowhere near enough. To be sure your insurer will pay out the amount you would need to repair or replace your vehicle, you'll need to take out a policy with an 'agreed value'. For this, you'll need an independent valuation and photos. And crucially, you'll need to get your insurance company to agree with this valuation. You should also be aware that your insurance company could still offer you a lower amount if they believe the condition of your vehicle has changed since the valuation.
2) My car isn't worth much
Another mistake owners of specialist vehicles often make is to assume their vehicle is worth less than it actually is. Unfortunately, if you make that mistake and then need to claim, you could find yourself unable to afford a replacement. Classic car values have soared over recent years. This value increase has been especially pronounced within prestige marques, such as Porsche 911. Even relatively young 911's, which would not fall into the classic car bracket, have seen prices soar. Get your vehicle independently valued or check out the latest sale costs at auction houses like Silverstone Auctions or Bonhams.
3) My insurance will pay out whatever the causes the damage or accident
Many drivers fall foul of this insurance misconception. Most insurance policies have a "reasonable care clause." This means that if an accident is caused as a result of you failing to take proper care of your vehicle (for example because of bald tyres), they will only pay out third-party costs (damage to any other vehicle). That means you'll be left footing the bill to repair your own vehicle yourself.
4) I don't have to specify cosmetic modifications
All modifications to your car need to be disclosed to your insurer or your insurance could be invalidated. Whilst a fancy paint job might not affect the handling of your car, it could make it more attractive to thieves and it could also prove costlier to put right if your car is damaged.
5) Third-party cover is always cheaper
Sometimes fully comprehensive insurance can cost less than third party cover. Always ask for both even if you only need third party cover.
6) I don't have to admit to spent driving convictions
Many insurers ask you declare any speeding or dangerous driving convictions from the last five years. So, even if any penalties you have incurred are now spent, tell your insurer the dates just in case.
7) I don't need to admit to speeding convictions until I come to renew
You should always tell your insurer right away if you are convicted for speeding or dangerous driving. Otherwise, your insurance could be invalidated.
8) I'm a safe driver so I don't need to worry about what my insurance actually covers
This misconception is not just for drivers of specialist vehicles. No matter how safe a driver you are, you can't protect yourself from other drivers or from unforeseen things happening. Quality insurance, which gives you robust financial protection is essential for complete peace of mind.
9) I can save money by putting a more experienced driver as the main driver
With the costs of car insurance soaring, it can be tempting to look for ways to save cash. But never fall into the trap of putting a more experienced driver as the main driver on the policy to save money. This is called fronting and it is illegal. If you make a claim you're likely to be found out, and your claim will be dismissed, leaving you seriously out of pocket.
10) I don't need to specify business use on my car insurance
Even if you only use your vehicle occasionally for business use, you still need to specify this to your insurer. If you don't and you have an accident and your insurer suspects you were using the vehicle for business use, your cover will be invalidated.
11) My specialist vehicle insurance covers me for anywhere I drive or ride, including track days
Specialist vehicle insurance can cover you for track days – but only if this is specified. If you need it, make sure you check it's included first.
12) I can use any high street insurance company
You can use most high street insurers for your specialist vehicle insurance, but it may cost you more. Insurance is all about risk, and specialist vehicles can be seen as out of the ordinary, so riskier. Use a specialist insurance provider or broker, who understands the unique needs of drivers with specialist vehicles.
13) All insurance companies will quote the same amount
Insurance companies use different methods to calculate risk. That means there can be a big difference between quotes for the same cover from two different insurance providers.
14) Shopping around for insurance is always time-consuming
Yes, if you ring around all the different specialist vehicle insurance providers it can take up lots of your spare time. But you don't have to do it yourself. You can use a specialist, independent broker like Easy2Insure to do the legwork for you. You tell us your details and we will compare quotes from a wide range of big and small insurance companies for you. We'll guide you through what the premiums cover so there are no nasty surprises. And because we can negotiate special rates with insurance providers, we'll find it at a great value price too.
Call Easy2Insure on 0800 917 9522 or fill in a form to get your free quote today.
What Insurance Group Is My Car In? Car Insurance Groups Explained
September 25, 2017
When it comes to owning a car, it's not just the purchase price you need to worry about. The ongoing costs, such as car insurance, need careful consideration too. Car insurance premiums have gone through the roof this year. The Association of British Insurers (ABI) says that the average annual policy is now £484, an increase of11% in just 12 months. For frugal motorists, one way to help cut costs is to look carefully the insurance group of your vehicle. Every car model is allocated a group rating from 1-50. Generally speaking, the lower the insurance group the lower your insurance costs will be.
How are car insurance groups decided?
The Group Rating Panel decides and sets the insurance group rating for each make and model of car. Cars in the highest groups tend to be high-performance models or ones that can be costly to repair or replace. They are in the highest insurance groups because claims against them cost insurance companies the most. Alongside Lamborghinis and Ferraris in the top group, you'll also find many other high spec models from manufacturers including BMW, Jaguar, and Lexus.
How do I find out what insurance group my car is in?
If you have your car's registration number, you can go online here to find out the insurance group it is in. If you don't have a registration number but do know the model, you can look through the lists at Parkers.co.uk.
What cars are in Group 1?
Popular cars including the VW Fox, VW Up!, Vauxhall Corsa, and Citroen C1 all have models that are in the Group 1 insurance category. But remember that the Group 1 rating is only for models with the least powerful engines. As an example, whilst the Vauxhall Corsa 1.0i 12V ecoFLEX Expression 3d is Group 1 rated its beefier 1.6T 16V Sri model is in Group 26.
What about any modifications to your vehicle?
If your car has any modifications it is no longer the standard model. This may affect the cost of your insurance. Modifications could be cosmetic, such as a re-spray or wrap. They could be to improve the accessibility of your vehicle, such as to make it suitable for a disabled driver. Or they could be to improve the power and performance of your vehicle. In all cases, you need to notify your insurance company of anything that is not a factory standard fitting for your car or you risk invalidating your cover.
Do all insurance companies use this rating system?
Not all insurance companies use this group rating system. However, if your car insurance company makes their own assessment it is likely to be very similar. Insurers may also look at accident statistics to determine the risk of insuring your vehicle.
Does a low insurance group automatically mean low prices?
Your car's insurance group is just one of the factors considered by your insurance company when calculating your premium. Other things, including your age, where you live, and the number of claim-free driving years will also influence the cost of your premium.
Our top 3 tips to get the cheapest car insurance
Whatever insurance group your car falls into, there are several steps you can take to help keep insurance costs down.
The first thing you should always do is make the time to shop around to compare prices. Online comparison sites can be a good place to start but remember they don't always show all the options available to you. You'll also need to read the small print very carefully to make sure the policy you're buying covers everything you need or you could be in for a shock when you make a claim.
Look for insurance cover that can be tailored to your specific needs. If you only drive a limited number of miles every year make sure you specify that as it could reduce your premiums.
Make your money go further buy purchasing your breakdown cover at the same time as your insurance. In many cases, you can save money by buying both together.
Let Easy2Insure shop around to find you the best value deal
If you don't have the time to get lots of different quotes, ask a broker like Easy2Insure to do the calling round for you. Part of the respected Park insurance Group, we've been helping motorists to find the best value car insurance for over 30 years. We'll make sure you get the cover you need with no nasty surprises lurking in the small print. For a free quote, call our friendly team on 0800 9179522 or get in touch.