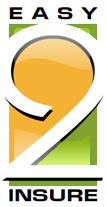 It's Easy 2 get the Insurance that is right for you! Here at Easy2Insure, we make it easy peasy to get the best and cheapest insurance cover.
From car insurance, home insurance, commercial vehicle insurance and Life Insurance, our experts will help you find the perfect policy to give you complete peace of mind.
We've made it easy for you to get an instant insurance quote online but if you prefer, our friendly team are able to provide advice over the phone on 0800 917 9522. Either way, we're confident you'll have a competitive quote from a respected insurer within minutes.
View our commercial
As seen on TV

CHOOSE THE EASY OPTION FOR YOUR INSURANCE, WE'LL GET YOU A QUOTE IN NO TIME AT ALL.
LATEST NEWS
Car Insurance Checklist For 2020
January 10, 2020
When it comes to car insurance, cheapest isn't always the best. If you skimp or overlook essentials, you could find yourself out of pocket if you do make a claim. Instead, save cash without compromising on cover with our car insurance checklist for 2020.
1) Firstly, do you need car insurance?
The first thing to ask yourself is do you need car insurance? And the answer is most probably yes. Legally, you must hold at least third party car insurance even if you don't intend to drive the car. The only exception is if your car has been registered as off the road (SORN).
2) Third-party or comprehensive?
Choosing the right insurance for your needs can save you money in the short and long term.
Third-party insurance is the most basic cover. If you have an accident in your car it covers the costs for the other people involved. This can include repairing or replacing their vehicle if it is damaged or compensation if they are hurt. It does not pay out for repairs or replacement for your car if it is damaged or stolen. If you live in an area with a high level of car-theft this is likely to be the cheapest option for you. However, it's important to bear in mind it is only really suitable if you could afford to replace your car if you need to.
Third-party fire and theft is the next level of cover. It includes the above but will also pay out if your car is stolen or damaged by fire. This level of cover is normally chosen your car has a low value and you could easily afford to replace it if necessary.
Finally, comprehensive car insurance covers both other people and your own vehicle, paying out as above as well as paying for repairs or replacement if your car is in an accident. Surprisingly, it can sometimes work out cheaper than third-party fire and theft cover. That's because insurance is based on risk and opting for a lower level of cover can be seen as risky behaviour.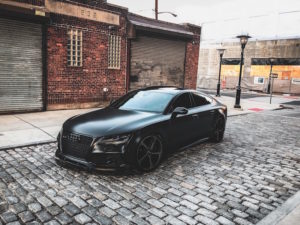 3) Is your no claims bonus protected?
If you don't claim on your car insurance, you can enjoy a discount on your premium. For every year you don't claim, this discount gets bigger. If you have accumulated a few years no-claims discount it can result in substantial savings. If that is the case, it may be worth protecting your no-claims discount. This is an extra layer of insurance, which for a small additional premium can help you to keep costs down in future years. Be aware that there may be a limit on the number of claims you can make within a specified period without losing your bonus.
4) next, is a courtesy car included?
If you rely on your car to get to work, take the kids to school, or visit family, a courtesy car may be an essential. If a courtesy car is listed as included, check the details. For example, if you need a seven-seater, make sure you'll get a similar vehicle whilst yours is being repaired not just a small city-runaround. It's also worth checking if there is a time limit stipulated. Some repairs can take a long time if you are waiting for a specific part. If there is a limit on your courtesy car, you could be left shelling out extra.
5) Can you choose where you take your car for repairs?
Some insurers specify that any repairs must be carried out at an approved repairer. But that won't suit everyone. Sometimes you might want your car to be repaired at your preferred dealer. You might want your car to be repaired at your local garage for your convenience. Or if you have a specialist or classic car, you might want to specify that work is carried out by your usual garage.
It's also worth checking if the repairs have a guarantee attached. For example, are they guaranteed not to fail for 12 months?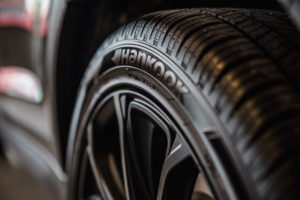 6) Check the excess
When you're comparing quotes for car insurance, make sure you look at the excess. This is the amount you'll have to pay upfront if you make a claim and usually comprises of two figures. The compulsory excess is set by your insurance company but you can also opt to pay a voluntary excess. Generally, the higher your voluntary excess, the lower your premium will be. Bear in mind that the amount you will pay every time you make a claim is the compulsory excess and the voluntary excess added together. You mustn't set your voluntary excess too high or you may not be able to afford to pay it.
7) Car insurance checklist for 2020 final tip: What extras do you need?
Finally, when you're shopping around for car insurance be aware that not every policy will offer the same thing. Items that you may assume are included may not be, so always check the small print or speak to a broker before you sign up. For example, things you might want to consider including are:
Is cover for personal belongings whilst they are in the car included? For example, your phone or a child's car seat.
Sat-Nav cover.
Windscreen cover
Loss of keys cover.
8) Buy value for money car insurance you can rely on
Shopping around is one of the best ways to save money on your car insurance. It's important to compare all the details of each policy so you can be confident that you're getting a good deal that is suitable for your needs. We hope our car insurance checklist for 2020 will help you find the right policy at a low price. An online comparison website may be a good place to start your search. Alternatively, take the hassle out of searching by using an independent broker like Easy2Insure. We'll compare policies from the UK's best insurance companies to find you the right level of cover at the best price. Simply call our friendly team on 0800 917 9522 or get in touch.
Trader's Insurance Checklist for 2020
January 9, 2020
Is 2020 the year you're going to save money without compromising on cover with your trader's insurance? This insurance is a must for anyone in the motor trade. From scrapyard dealer or valeter to executive car salesman, it lets you drive any vehicle associated with your business. Use our trader's insurance checklist for 2020 to get no-fuss peace of mind at the best price.
1) What cars are you going to drive?
Contrary to popular belief, you can't just drive any car with trader's insurance. Most policies will let you drive a vehicle that is associated with your business, for business purposes. That includes moving clients' vehicles, an essential if you run a garage.
If you need extra cover, speak to your broker. And if you're not sure what your current policy allows, it's worth double-checking now. If you don't you could be driving around uninsured.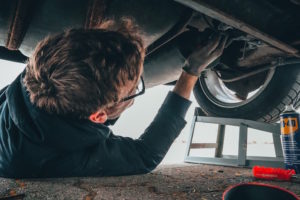 2) Are you a hobbyist?
Don't be fooled into thinking that trader's insurance is going to be too expensive if you're a part-time trader or someone who deals in vehicles as a hobbyist. It could cost you a lot less than you think, and can be significantly less than taking out temporary cover when you need it.
Whilst most insurance companies will want you to be able to demonstrate that you are part of the trade for at least some of your working hours, you can hold another occupation too. All you need to prove that you are part of the motor trade is proof, such as receipts. For example, these could be receipts for providing valeting or car repairs. Alternatively, you may have receipts from buying or selling cars. If your business hasn't started trading yet, you may have a grace period to provide evidence. Speak to your insurance broker for more details.
3) Do you drive sports cars?
If you deal with performance and sports cars, check your policy covers you. Performance vehicles can be excluded from cover, so you'll need to double-check before you buy or work on that Porsche or Ferrari. If you don't and you're not covered, it could prove to be a very expensive oversight.
4) Do you need to add extra drivers?
Adding extra drivers to your policy can be cheaper than taking out separate policies. It's perfect if you have a partner or employ a team. Like personal car insurance, insuring under 25-year-olds can be expensive. Some insurers may not allow it at all. Speak to your broker for advice or to find an insurer prepared to take on younger drivers.
5) Is the pay-out sufficient?
Some trader's policies use trade valuations if there is a claim. This pays out the trade value, not the resale value. If you're buying and selling cars, this might be enough for the majority of vehicles you deal with. But if you're dealing with classic cars or future classics, this could become a problem. If you need cover for vehicles in your workshop, for example for car repairs or valeting, you could also be faced with a shortfall if something happens to a customer's car. If you want to be certain that you won't be left out of pocket, speak to your insurance broker for advice.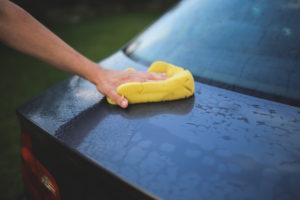 6) Do you need cover out on the road?
Thinking carefully about what level of cover you actually need is a great way to get premiums down. If you're not going to be hitting the road in a vehicle, you don't need cover out and about. For example, if you're a detailer and cars are delivered and collected from your business premises, you only need cover in the workshop. On the flip-side, you may only need cover for driving on the road, in which case you can save money by excluding cover within premises. If you need both types of cover, look for a combined policy.
7) Is accidental damage important to you?
Most policies automatically cover against fire and theft. But just like a personal motor policy, taking out comprehensive cover can give you extra peace of mind.
No matter how careful you are, accidents can and do happen even when a car is stationary. For example, you're working on a customer's car and a heavy box of tools falls and damages the bodywork. With accidental damage cover, you'll have peace of mind you can pay for the repairs.
Trader's insurance checklist for 2020 final tip 8) Do you need breakdown cover?
Finally, does your policy include breakdown cover? Buying it together with your trader's insurance can mean cost savings, as well as giving you peace of mind you won't have any unexpected bills. Whether you want to be covered for an accidental misfuel or you need home start, you can take your pick of a choice of breakdown options to suit every budget. If you're trading cars in Europe, make sure you get overseas breakdown cover included.
9) Buy traders insurance from the experts for peace of mind and great value
It's Easy2 find the right trader's insurance when you get in touch with our specialist team. Our low prices and high levels of experience make us one of the UK's favourite commercial motor insurance providers. Call 0800 917 9522, use this form to get in touch or get a quote today.
We hope you've found our trader's insurance checklist for 2020 useful. We're part of Park Insurance, the award-winning independent insurance brokers. As a result, we're the 'preferred broker' for many national insurers. This means we can offer approved packages with great benefits and plenty of discounts.
As an online brand, our business costs are typically lower than many of our competitors. This allows us to pass on all the savings directly to our customers. We also operate a dedicated UK-based call centre so we can contact you to check all the details before you purchase a product. That means you'll have peace of mind that you know exactly what you're buying, with no nasty surprises in the small print.
Easy2insure is regulated by the Financial Conduct Authority, the UK's independent watchdog. All of our staff members are CII-qualified and use their expertise and experience to guide you through every detail of your insurance policy.
Self-Employed Courier Insurance For Van Drivers – A Quick Guide
December 2, 2019
Becoming a self-employed van courier is as easy as, well, buying a van! Thanks to the huge increase in home shopping and with people ordering everything from food to furniture online, van couriers have never been busier. Most couriers either work as sub-contractors for a larger organisation, or are independent operators who have built up their own client base.
The courier industry is incredibly competitive, and a reputation can be made or lost on a single consignment. If all goes well, you can be sure of return business from the customer again and again. But if things go wrong, you could be left seriously out of pocket. That's why if you're a van courier you need insurance that will protect you if a customer makes a claim against you.
So what kind of insurance do you need if you're a self-employed van courier? Here's our quick guide that will help you put together an affordable insurance package to cover (almost) every eventuality:
Specialist vehicle insurance
Ordinary van insurance will not cover you for commercial use, especially if you're using your vehicle as part of a courier business. If you check on the average policy they often specify that you are not covered if you use your van for deliveries. As you have to have motor insurance to be legal on the road, you're going to need to find specialist van insurance that does cover you for commercial use.
Expect to pay a higher premium, though, so it's well worth shopping around or talking to a broker who specialises in this kind of insurance package.

Goods in transit insurance
As soon as a package, parcel or letter is handed to you, it is your responsibility until it is received and signed for at the other end. After the recipient has the package in their hand, it is no longer your responsibility. However, during the time when it is in your possession, you are fully responsible for its safety, and that means you're also financially responsible for any losses due to theft or damage.
Effectively, the consignment is the property of someone else, so if it is damaged in transit, lost or stolen, they can claim compensation for the value of the package against you. Goods in transit insurance is, therefore, one of the most important insurance documents you can have as a self-employed courier.
It usually comes with upper and lower limits on the level of cover per consignment, so if you're regularly transporting high-value packages (for example, if you have a contract with an art gallery and move paintings or works of art around on their behalf), you'll need to increase your level of cover accordingly. What you don't want is to be underinsured, as any claim against you for loss or damage of goods in transit will impact your finances heavily.
Public liability insurance
This may seem like a 'belt and braces' addition to the Goods in Transit insurance discussed above, but PLI gives you some extra coverage to protect you against compensation claims if a third party is injured or their property is damaged by you while you're working. So for example, if you dropped a heavy package on the recipient's foot, they could make a claim against you for personal injury compensation!
Public Liability cover means that you're financially protected against the legal costs of a compensation claim for personal injury or damage to property. The insurance company would also defend the claim for you, so you could get on with your business rather than spending time dealing with legal paperwork.

Interruption of earnings insurance
Being a van courier has its perks. You're your own boss, you can work whenever you want to, and you're not tied to an office desk all day long. However, the reality is that you're going to be working long, hard hours to earn a decent living. If you're unable to work for any reason, you'll quickly realise just how much of an impact it has on your finances.
Bear in mind that if you're self-employed, you don't have the usual entitlements that employed drivers have, such as holiday pay and statutory sick pay. If you fall ill or are injured and can't work, your cashflow effectively dries up overnight. And if you're the major earner in a household, that can affect everyone.
Interruption of earnings insurance means that you'll have some money coming in while you recover, so you can be sure that bills such as rent and mortgage repayments, or other essentials are covered without you having to dip into an overdraft or max out your credit cards.
High risks goods cover
If you are regularly transporting hazardous goods then you must tell your insurance company beforehand. Failure to do so could invalidate your cover, leaving you severely out of pocket. Don't forget that some insurers won't cover very high-risk consignments such as chemicals or goods that require a special licence or certification.
European cover
If your bookings take you overseas, you'll need to make sure that the insurance you have covers you for operating outside the UK. It's also wise to make sure you've got full breakdown cover, preferably with a courtesy vehicle as part of your package deal. The last thing you want is to be left stranded with a broken-down van and unable to fulfil your clients' requirements!

Planning a career change to become a self-employed courier? Talk to the professionals
If you're not sure what kind of cover you need, the best thing to do is to talk to a professional broker who has experience in providing specialist cover for van couriers. They will be able to tell you exactly what you need, and find the best deal so that you're not paying too much for your insurance package.
At Easy2Insure, we know how difficult it can be to find the right courier van insurance, especially when you simply don't have the time to sit down and hunt for deals online. Instead, the simple option is to talk to us. Our experienced brokers know exactly what you're looking for, and are able to put together courier van insurance packages that don't cost the earth. It's quick, simple, and easy to make sure you have all the right cover you need, so you can focus on building your business. Call us or use our online contact form to find out more.