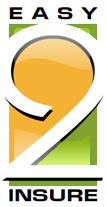 It's Easy 2 get the Insurance that is right for you! Here at Easy2Insure, we make it easy peasy to get the best and cheapest insurance cover.
From car insurance, home insurance, commercial vehicle insurance and Life Insurance, our experts will help you find the perfect policy to give you complete peace of mind.
We've made it easy for you to get an instant insurance quote online but if you prefer, our friendly team are able to provide advice over the phone on 0800 917 9522. Either way, we're confident you'll have a competitive quote from a respected insurer within minutes.
View our commercial
As seen on TV

CHOOSE THE EASY OPTION FOR YOUR INSURANCE, WE'LL GET YOU A QUOTE IN NO TIME AT ALL.
LATEST NEWS
How To Clean Motorbike Leathers
March 6, 2018
Spring is on its way. If your bike's been parked up over the winter, you're probably raring to get back out on the open road. Make sure you're ready to hit the streets by giving your leathers a quick spring clean too.
How often do I need to clean my motorbike leathers?
Depending on how often you ride, you should consider cleaning them every three or four months. Washing them will help them to stay looking their best and can help them to last for longer too. Removing dirt is just part of the picture. The key is to keep your leathers in good condition, so they stay supple and strong for as long as possible. As well as saving you money (as you won't need to replace them so often), it also makes your leathers easier to put on and take off and can help to make them more comfortable to ride in.
What is the best way to clean motorbike leathers?
You don't need to send your motorbike leathers to the dry cleaners, but can keep them in good nick yourself at home. All you need are cloths, a soft brush, leather cleaner, and leather feed to keep your gear in tip-top condition.
Getting it clean
First, you need to clean the leather with leather cleaner. Check the packet to make sure you're using a cleaner, not just a leather feed. If you just feed the leather, you'll trap grime and it won't look clean.
Use a soft brush with a little of your leather cleaner and gently scrub the surface to remove dirt and insects. Use small circular movements to avoid scratching and damaging the surface.
Next, use a damp cloth or some kitchen roll to gently remove the dirt that you have loosened. You may need to rinse your cloth several times. Try not to let your leathers get too wet.
It's a good idea to tackle this job panel by panel, rather than trying to clean it and then wipe away the dirt and excess cleaner in one go.
To keep zips clean and in good working order, brush away dirt using just a brush and clean water.
Hang up your leathers somewhere airy to allow them to dry out. Don't put them too close to a heat source, like a radiator, as this can cause cracking.
Feeding the leather to keep it strong
When the leather is dry you'll need to condition it with a special leather feed. This is just like moisturising your face and helps to keep the leather strong and supple. Use a soft cloth to apply the leather feed and be careful not to use too much or it could end up being rather sticky! It's a good idea to follow the panel by panel approach, as per the cleaning stage.
Finally, after waiting a little while for the feed to absorb, use a soft cloth to buff the leather to a shine.
Follow the same approach to clean your leather gloves as well.
Insuring your motorbike leathers
Motorbike leathers are an expensive essential to help keep you safe on the road. Protect your investment with great value motorbike leathers and helmet insurance. Call our friendly team at Easy2Insure on 0800 917 9522 or get in touch to find out just how little it could cost you. We're an independent insurance brokerage, so we'll shop around to find you the best price out there, giving you peace of mind for less.
Holiday Home Insurance Checklist: 9 Things To Know That Can Save You Money
March 6, 2018
Whether you own a chalet in the Alps or a Cornish cottage, holiday home insurance gives you peace of mind. Designed specifically for properties that are not your main home, it helps to protect your investment and prevent unexpected bills. But are you confident you're getting the level of cover you really need at the best price? Read our five-minute checklist to see if you could save money on your holiday home insurance:
1)A higher excess does not always mean a cheaper premium
If you're looking to reduce your premium, you might consider increasing your excess (the amount you automatically pay when you make a claim). It's worth checking this option with your broker first though as sometimes a higher excess won't significantly reduce costs.
2)Save money when you shop around
Holiday home insurance is not as straightforward as standard home insurance as the risks are higher. Not every insurance company is willing to take on that risk, and will quote higher premiums to reflect this. You might not know where to start when it comes to shopping around for holiday home insurance, but it's worth the effort.
Like all insurance, you can make big savings on your holiday home insurance if don't just accept your renewal quote. If you don't have the time to ring around for quotes, use a specialist broker like Easy2Insure to do the leg-work for you. Expert brokers know the ins and outs of the industry and can often negotiate better rates than you'll be able to find yourself on the high street.
3)Check if keys are included to avoid a shock
Sometimes it's not until too late that you discover that your insurance is not as comprehensive as you thought. For example, lost or stolen keys are not always part of every holiday insurance policy. But replacing these, and changing the locks to ensure your holiday home remains secure, can be costly.
4)Protect yourself from travel expenses
Your holiday home may be a long way away, but if something happens you may need to be on site to sort it out. Does your insurance pay for any emergency travel to your holiday home? If you need this, make sure it's included in your premium.
5)Specialist liability insurance to guard you from legal costs
If you rent your holiday home to others, public liability insurance is a must to protect you from legal claims for injury or damage to property. Claims for injury are all too easy to bring in our no-win, no-fee world. And compensation payments can run into high figures, not to mention the legal fees you'll be faced with. Save money in the long run by making sure that you have this liability cover included in your insurance package.
6)Shield your finances from loss of income
Do you rely on your income from your holiday home? If so, consider taking out loss of rent insurance, which pays out if you are unable to rent your holiday home for a period of time.
7)Accidental damage cover for peace of mind
Whether you let your holiday home to others or it's just for you and the family, you never know what might happen. Accidental damage cover gives you peace of mind that you can pay to replace contents.
8)Security features can reduce your premium
Increasing security can reduce the risk of your holiday home being targeted by thieves. Many insurers will give a discount for extra security, like CCTV. If you've invested in this equipment, make sure you tell your insurance broker so they can negotiate a better deal on your behalf.
9)Home Emergency cover to deal with crisis situations
If you let your holiday home out to guests, it can be reassuring to know that if something does go wrong, like the water pipes burst, they can get it fixed right away. With home emergency cover as an add-on to your insurance, you can leave guests details of a 24-hour contact for an emergency plumber or other expert.
Cheap holiday home insurance you can count on
We believe in great value insurance. That means you pay the lowest price for holiday home insurance that you can rely on, with no nasty surprises or exemptions in the small print. Call our expert property team on 0800 917 9522 or fill in the form to get a free quote on your holiday home insurance today.
What happens if you put petrol in a diesel car?
February 8, 2018
Car and fuel pump manufacturers are kind to us. They've made the diesel nozzle larger than the hole at the top of your car's petrol tank to make it harder to put in the wrong fuel. But sadly, they can't save us from the mistake of putting petrol in a diesel car. If you've ever done this, you're not alone. Estimates suggest that it happens every one minute and 45 seconds. This simple mistake can cost you up to £3,000 to put right. But don't panic. Find out what happens when you put petrol in a diesel engine and how to limit the impact on your wallet with misfuel insurance.
What happens when you put petrol in a diesel car?
Putting the wrong fuel in your car causes damage to the engine, which can result in costly repairs or even a complete engine replacement.
Diesel contains a lubricant, but the addition of petrol reduces this lubrication and means metal parts can rub and become damaged. If you put a very small amount of petrol into a tank that already contains plenty of diesel, the damage will be more limited. But you still need to take action to put things right as soon as possible. If you don't, you risk various parts of your car's engine and fuel system being damaged, and that can cost a lot to put right.
What should I do if I put petrol in a diesel car?
If you realise your mistake in time, don't start your car. As soon as you turn the ignition, the petrol will circulate around the engine, and start to do its damage.
Instead, you'll need to call for someone who can drain the tank to remove the wrong fuel. If you have misfuel insurance, you'll be given a 24/7 contact number to get help to you quickly so you can get back on your way. If not, you could call your usual garage or look online for a specialist fuel drain service.
Does my breakdown cover already include fuel draining?
Probably not. Most breakdown cover does not include the cost of a fuel drain or for any repairs or replacement parts.
Is it worth claiming on your insurance?
If you've made this mistake you'll need to carefully weigh up whether it's worth you claiming the costs back from your insurance company. If you can't get hold of that amount of cash to put the problem right, you may have no option. But bear in mind that this claim will impact on your no claims bonus, and could see your car insurance prices rise next time you renew.
An alternative, that allows you to claim back the money to fix your car without affecting your no claims bonus is to take out misfuel insurance. This can be a relatively low-cost add-on option to your car insurance. And it will give you the peace of mind you can fix your car without claiming on your normal car insurance.
Do I need misfuel insurance?
Around 300,000 of us put the wrong fuel in our car every year. We can all have momentary lapses in concentration when we're at the pumps. So really, misfuel insurance is something for everyone to consider.
Cheap misfuel insurance
Call our friendly team at Easy2Insure on 0800 917 9522 or get in touch to find out just how little you'll need to pay for misfuel insurance. We're an independent insurance brokerage, so we'll shop around to find you the best price out there, giving you peace of mind for less.