Car
VIEW OUR COMMERCIAL
As seen on TV

CHOOSE THE EASY OPTION FOR YOUR INSURANCE, WE'LL GET YOU A QUOTE IN NO TIME AT ALL.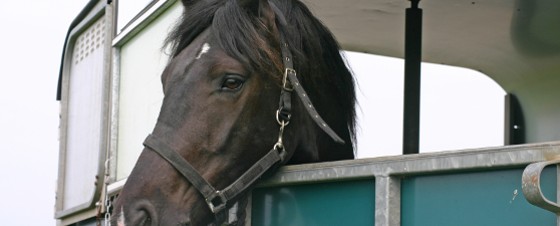 Horsebox Insurance
It's easy 2 get a cheap Horsebox Insurance insurance quote
You have car insurance, house insurance and even life insurance, so shouldn't you have horsebox insurance too? Transporting horses by road can be a complicated affair and you need to be sure that you have adequate cover for both your horse and your vehicle. When it comes to insuring a travelling horse or pony, Easy2Insure can provide you with the right insurance coverage at the most competitive price.
Why do I need horsebox insurance?
Horseboxes, even second-hand loose boxes, can cost thousands of pounds to replace if they're stolen or damaged. Add to that the cost of covering your tack and equipment, and it's clear that the small premiums you'll pay for your horsebox insurance every month are a worthwhile expenditure, when compared to the amount you'd need to pay out to replace uninsured boxes or tack.
What makes Easy2Insure's horsebox insurance different?
We understand how expensive owning a horse can be, so we make sure your horsebox insurance is not only comprehensive, but affordable too. Once you have found a horsebox or trailer that suits your unique requirements you need to make sure that you have the right insurance for you and your horses' needs.
Easy2Insure has been working with horse-owners for years and understand how complex owning a horse can be. Not only do we find insurance that covers your box and tack, but we can also include extras such as ensuring that you and your horse get home safely if your box has been stolen or damaged beyond use while you're at a show or event.
What does horsebox insurance cover?
Whether you're at home or out on the road, we want to make sure that you're covered for every eventuality. So our horsebox insurance provides cover whilst your horsebox or trailer is at home, on the road or at a competition, and additional extras can also include cover for tack and equipment, as well as getting you home again should your box be stolen or damaged whilst at a show.
Our competitive policies cover:
Horsebox insurance for a boxes of up to four stalls
Insurance for a motorised horsebox with up to four stalls
Trailer insurance
4×4 / towing vehicle insurance
Private car No Claims Bonus acceptable
Protected No Claims Bonus
Discounts for limited mileage
Discounts for security / immobilisers
Read our Guide to Horse Box Insurance.
What happens if my box is stolen at a show?
This is probably the time when you are most at risk of theft or damage. During shows and events, not only is your box left unattended in an unsecured area for prolonged periods of time, but your tack and equipment is also vulnerable to opportunistic thieves who may be targeting the event. Our horsebox insurance policies ensure that your box is covered not only in the safety of your own yard, but while you're away from home too.
Why should I choose Easy2Insure as my broker?
As an independent insurance broker, Easy2Insure, have access to a wide variety of horsebox insurance policies providing insurance for all types of horseboxes including motorised horseboxes and trailers. Part of the highly respected Park Insurance Group, we have over 20 years' experience in sourcing specialist insurance deals for our customers. And because we're based online, our overheads are lower, so we can pass the savings directly onto you.
Our position as preferred broker to many of the UK's largest insurance providers also means that we can source deals and packages that are uniquely tailored to suit your specific requirements.
Call us for free on 0800 917 9522 and let us find you the best horsebox insurance quote that is right for you, your horse and your budget.
LATEST Car NEWS
Do I need a separate tyre and alloy insurance?
March 2, 2020
Why horsebox insurance is a good idea
March 1, 2020
MOT failure insurance – is it worthwhile?
February 2, 2020
Car Insurance Checklist For 2020
January 10, 2020
Your Car Failed Its MOT – What Next?
October 3, 2019