Car
VIEW OUR COMMERCIAL
As seen on TV

CHOOSE THE EASY OPTION FOR YOUR INSURANCE, WE'LL GET YOU A QUOTE IN NO TIME AT ALL.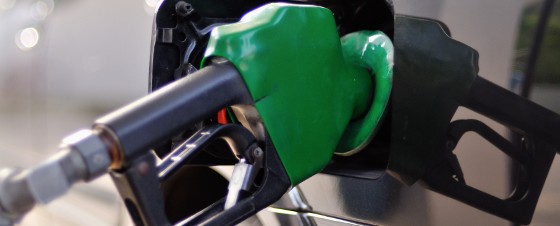 Misfuel Insurance
It's easy 2 get a cheap Misfuel Insurance insurance quote
It may not be something that we like to admit, but most car drivers have, at one time or another, put the wrong fuel into their vehicles. In fact, figures released by the AA estimate that around 150,000 drivers put the wrong fuel into their cars each year – around one person every three and a half minutes. While it might not sound too serious initially, misfuelling a car can actually have serious and costly consequences.
Protect Yourself
Misfuelling your car can result in having to shoulder the costs of a fuel-drainage service at the very least. In the worst case scenario it can result in extensive damage to your engine, which can rack up significant expense. At Easy2insure.co.uk, we can help you protect yourself against these possibilities by finding you the best misfuel insurance cover, at the best price.
Using us to find you a misfuel insurance quote couldn't be simpler. Simply tell us the kind of car you own, what you expect from your policy and what your budget is. With over 25 years' experience in the industry, we've built up strong relationships with many of the UK's leading insurers. In fact, we've even achieved 'preferred broker' status with many of these companies, giving us access to misfuel insurance cover policies that you simply won't find on the high street.
In addition, our bargaining power allows us to secure these policies at favourable terms for our clients. Without a particular product to push, you can be sure that a misfuel insurance quote from Easy2insure is entirely independent and offers the best for your circumstances.
Contact Easy2insure
Misfuelling is a real 'facepalm moment'; it can be embarrassing and inconvenient. There are many mitigating factors, such as fatigue or driving someone else's car, but it doesn't have to be the pocket-ripping experience it used to be. Use us to find you the best misfuel insurance quote to protect both your engine and your wallet. Call us direct on 0800 9179522 and speak to one of our CII-qualified advisers for expert and no-nonsense information on our bespoke insurance service. We look forward to hearing from you.
LATEST Car NEWS
Do I need a separate tyre and alloy insurance?
March 2, 2020
Why horsebox insurance is a good idea
March 1, 2020
MOT failure insurance – is it worthwhile?
February 2, 2020
Car Insurance Checklist For 2020
January 10, 2020
Your Car Failed Its MOT – What Next?
October 3, 2019