Car
VIEW OUR COMMERCIAL
As seen on TV

CHOOSE THE EASY OPTION FOR YOUR INSURANCE, WE'LL GET YOU A QUOTE IN NO TIME AT ALL.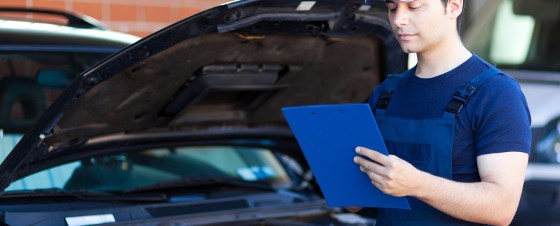 MOT Failure Insurance
It's easy 2 get a cheap MOT Failure Insurance insurance quote
Hearing that your car or motorbike has failed its MOT can be frustrating and depressing – especially if you regularly maintain your car's roadworthiness. However, the problems created by rust, cracks and leakages can often go unnoticed until it's too late. Even regular service inspections might not pick up on these faults until they start to interfere with the car's performance. In addition to the time you'll need to find to have your car retested, there's also the expense to consider. However, a good MOT failure insurance policy can help to take the financial sting out of an already stressful situation.
Low Prices
Finding the right policy that offers the best MOT fail cover at the best price needn't be a problem. At Easy2insure.co.uk, we have over 25 years of experience in finding and securing superb MOT failure insurance policies at prices that you simply won't find anywhere else.
Our secret lies in our independence. Without any alliances to any particular insurers, companies are willing to include extra cover in select policies and, perhaps most importantly, bring their prices down. We're able to put together bespoke policies that include MOT fail cover and offer them to you at the best price available, with no nasty 'hidden extras'!
The Personal Touch
When you want to find a great MOT fail cover insurance policy, you want to deal direct with one person, who knows the details of your policy inside out. Easy2insure is a family-run business, which prides itself in exceeding the expectations of its customers. Our reputation is founded on excellence and it is this that has helped us achieve 'preferred broker' status with many of the UK's leading insurers. In turn, this gives us exceptional bargaining power and allows us to pass the benefits of our expertise onto our customers, in the form of supreme cover at low cost.
Failing your MOT doesn't have to mean that you're looking at hefty bills. As long as the damage falls within the strictures of your MOT failure insurance, you can have your repairs done quickly and at a fraction of the price. call us today on 0800 9179522 for a friendly chat with one of our CII-qualified advisers.
LATEST Car NEWS
Do I need a separate tyre and alloy insurance?
March 2, 2020
Why horsebox insurance is a good idea
March 1, 2020
MOT failure insurance – is it worthwhile?
February 2, 2020
Car Insurance Checklist For 2020
January 10, 2020
Your Car Failed Its MOT – What Next?
October 3, 2019