Commercial Vehicle
VIEW OUR COMMERCIAL
As seen on TV

CHOOSE THE EASY OPTION FOR YOUR INSURANCE, WE'LL GET YOU A QUOTE IN NO TIME AT ALL.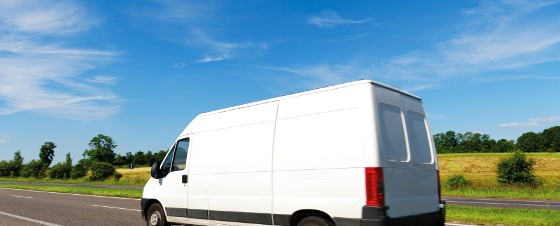 Commercial Vehicle
It's easy 2 get a cheap Commercial Vehicle insurance quote
As one of the UK's most trusted commercial vehicle insurance providers, Easy2insure offers a range of affordable packages to help you manage your business more efficiently. Whether you're the owner of a large DIY delivery company or a small van owner, our commercial cover is designed to protect your business for the long term future.
Many people choose Commercial Vehicle insurance to protect them from accidental damage, legal liability, robbery or a fire. Whatever you require, our insurance packages at Easy2insure offers cost-effective, flexible insurance packages that can be customised exactly to your needs.
Trusted by some of the leading insurance companies
As a division of the award-winning Park Insurance Services, we are the 'preferred broker' for many national insurers, with whom we share a number of special partnerships. That is why we are one of the favourite commercial vehicle insurance providers for drivers throughout the UK. By working with some of the largest insurance providers in the country, we are able to offer approved packages with great benefits and plenty of discounts.
One of the main reasons why we are able to provide such competitive pricing is our low overheads. As an online brand, our business costs are typically lower than many of our competitors, which allows us to pass on all the savings directly to our customers. We also operate a dedicated UK-based call centre so we can contact you to check all the details before you purchase a product.
For your peace of mind, Easy2insure is regulated by the UK's independent watchdog, the Financial Conduct Authority. All of our staff members are CII-qualified, which means they are able to use their expertise and experience to guide you through every detail of your insurance policy and ensure you are getting the correct Commercial Vehicle insurance for your business.
To learn more about our commercial vehicle insurance products, contact us directly on 0800 917 9522 or simply click to get a commercial vehicle quote.
LATEST Commercial Vehicle NEWS
Trader's Insurance Checklist for 2020
January 9, 2020
Self-Employed Courier Insurance For Van Drivers – A Quick Guide
December 2, 2019
Freelance Courier Insurance Guide
August 4, 2019
The Essential Guide to HGV Insurance
December 18, 2017
All About Goods In Transit Insurance
November 15, 2017