Commercial Vehicle
VIEW OUR COMMERCIAL
As seen on TV

CHOOSE THE EASY OPTION FOR YOUR INSURANCE, WE'LL GET YOU A QUOTE IN NO TIME AT ALL.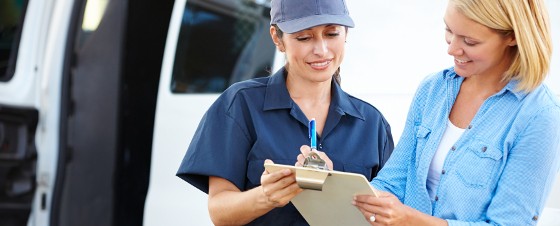 Courier Insurance
It's easy 2 get a cheap Courier Insurance insurance quote
Many companies rely on couriers to transport their items to their customers. Perhaps you a small camera lens rental company interested in a more comprehensive Courier Van insurance package. Or maybe you are a electronics retailer looking for a bespoke package at a more competitive price. Whatever your requirements, Easy2insure allows you to choose and compare courier insurance products to help you find the best deal.
Courier insurance is also known as 'goods in transit' insurance and protects your property whilst it's in transit from one location to another (i.e. from you to your customer). If the item is lost, stolen or damaged during transit, courier insurance will cover the cost.
As an online service, we keep our costs low to allow our customers to benefit from some of the most competitive prices in the market. We compete with many of the UK's leading insurance providers to offer a comprehensive package for our customers. Whatever the level of Courier Van insurance you require, you can customise it to your requirements by including as many or as few add-ons as you wish. Our online service is specifically designed to help business find the best insurance packages at the most affordable prices.
We'll make sure you only pay for the cover your business needs
Our online quote system is quick and convenient and can be completed without hassle. However, to make sure you're purchasing the right cover for your business, we'll contact you from our UK-based call centre to discuss your options and check all the final details. Our CII-qualified team will guide throughout the process and will be happy to offer specialist advice on every aspect of your insurance policy. As a company belonging to the prestigious Park Insurance Services group and registered under the Financial Conduct Authority, any advice we provide complies with the regulations set out by the independent watchdog. We also benefit from having 'preferred broker' status with many of the UK's leading insurance providers, meaning we can source the best deals at the best prices for our customers.
We give business owners peace of mind by providing them with cheap, fully-inclusive insurance packages that can be tailored to their needs. For more details on our extensive range of insurance products, call us on 0800 917 9522.
LATEST Commercial Vehicle NEWS
Trader's Insurance Checklist for 2020
January 9, 2020
Self-Employed Courier Insurance For Van Drivers – A Quick Guide
December 2, 2019
Freelance Courier Insurance Guide
August 4, 2019
The Essential Guide to HGV Insurance
December 18, 2017
All About Goods In Transit Insurance
November 15, 2017