Commercial Vehicle
VIEW OUR COMMERCIAL
As seen on TV

CHOOSE THE EASY OPTION FOR YOUR INSURANCE, WE'LL GET YOU A QUOTE IN NO TIME AT ALL.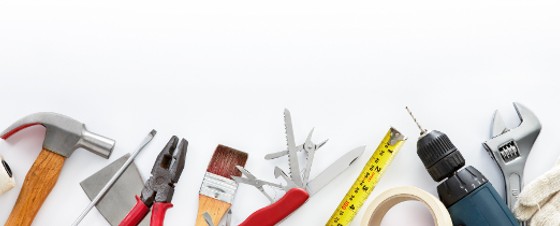 Tools Cover
It's easy 2 get a cheap Tools Cover insurance quote
For tradesmen and people working in the construction industry, tools cover is essential. Replacing expensive tools without insurance can be particularly costly and can seriously compromise your business. That's why Easy2insure provides bespoke insurance packages that you can customise according to your specific requirements. Whether you're looking for cover that will protect you from theft, damage or an insurance package for a large selection of hand and power tools, our products offer multiple benefits at highly competitive prices.
As part of Park Insurance, one of the country's most trusted insurance providers, Easy2insure offers flexible insurance products that help business to maximise their operating efficiency and protect their finances in the worst case scenario. Our online quote system is highly convenient and allows you to compare tools insurance and get an instant, all-inclusive price in no time. Additionally, because we're online-based, we can offer lower prices for our customers because our operational costs are lower.
We'll help you choose the insurance that's right for your business
To help you choose the right tools insurance package, we will contact you from our UK-based call centre to discuss your quote and ensure you purchase the right type of cover for your business. You can also find out about any aspect of your policy and other insurance products by talking to our CII-qualified team, who have extensive knowledge and experience of the industry.
We are able to offer fully comprehensive packages at affordable prices because of our 'preferred broker' status and long-standing partnerships with leading insurance companies. We are also registered under the Financial Conduct Authority, which means the advice we give you is fully compliant with the guidelines set out by the industry watchdog.
If you'd like to learn more about our superb range of tools insurance products, contact our team directly by calling 0800 917 9522.
LATEST Commercial Vehicle NEWS
Trader's Insurance Checklist for 2020
January 9, 2020
Self-Employed Courier Insurance For Van Drivers – A Quick Guide
December 2, 2019
Freelance Courier Insurance Guide
August 4, 2019
The Essential Guide to HGV Insurance
December 18, 2017
All About Goods In Transit Insurance
November 15, 2017