Home
VIEW OUR COMMERCIAL
As seen on TV

CHOOSE THE EASY OPTION FOR YOUR INSURANCE, WE'LL GET YOU A QUOTE IN NO TIME AT ALL.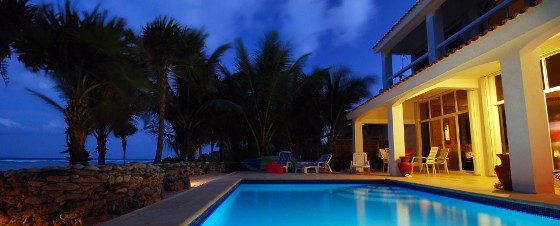 Holiday Home
It's easy 2 get a cheap Holiday Home insurance quote
Owning a holiday home by the sea or a second home in the city can be a fabulous investment. However, just as you would take out a home insurance policy to protect your dwelling and its contents, you should also take out holiday home insurance. It may be that you are letting people stay in your property, or leaving it empty until you decide you have the time to travel there. Either way, people or unexpected situations can cause damage to your second home can leave you faced with unwanted bills. It is a far better idea to protect yourself against unforeseen circumstances than to wait until it is too late by taking out holiday home insurance.
Choose the Best
Easy2insure.co.uk is one of the UK's leading independent insurance brokers. We can help you to find the best holiday home insurance policies on the market and even help you to find homes abroad insurance, if your second home is in a foreign country. Rather than spending hours on the Internet or running up hefty phone bills trying to find the best deals or check a company's reputation, simply fill in our quick and easy online form and leave the rest to us. Within minutes, you could be comparing the best holiday home insurance and homes abroad insurance policies from the comfort of your own front room. Once you've decided on a policy our UK call centre will give you a call at your convenience so that your own personal CII-qualified adviser can talk you through all the details and make sure your bespoke package is exactly right for you.
Great Products at Great Prices
As independent brokers, Easy2insure are not affiliated to any companies so we have no specific products to promote. Our service is comprehensive and we are interested in finding you the best deals at the best prices, and because we're FCA-registered you can be sure you're getting impartial, accurate advice. Our passion for excellence is so well documented that we have achieved 'preferred broker status' with many insurers, which in turn allows us to pass the benefits on to our clients in the form of great products at great prices.
Easy2insure.co.uk has been at the forefront of the industry for over 25 years, giving us significant bargaining power. Pick up the same holiday home insurance policy from the high street and you may well find you are paying more for it. Call us today on 0800 9179522 and talk to one of our CII-qualified advisers for more information.
LATEST Home NEWS
Mobile Phone Insurance – Do I Need it?
February 1, 2020
The quick mobile phone insurance guide
December 1, 2019
Should I Insure My iPhone?
September 18, 2019
What Insurance Do I Need For A Holiday Let?
September 13, 2019
8 Tips For Decorating Your Holiday Home
April 14, 2019