Home
VIEW OUR COMMERCIAL
As seen on TV

CHOOSE THE EASY OPTION FOR YOUR INSURANCE, WE'LL GET YOU A QUOTE IN NO TIME AT ALL.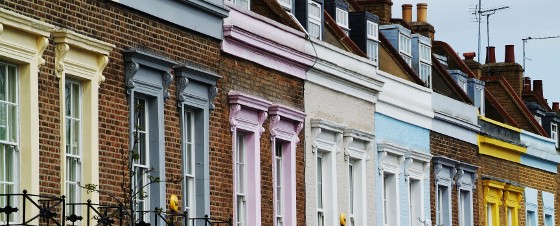 Landlords Insurance
It's easy 2 get a cheap Landlords Insurance insurance quote
The role of a landlord can be highly complicated. It involves a lot of responsibilities, strict tenancy regulations and ongoing maintenance costs. With landlord insurance, however, you can avoid having to cope with even higher costs, should the worst case scenario occur. Whether it's a tenant refusing to pay rent or serious damage inflicted to your property, our comprehensive landlord cover protects you from the excessive costs, bureaucracy and stress that can arise when things go wrong with your rented property.
Like all of our insurance products, our landlords insurance is highly flexible and can be catered to your requirements. As a division of the award-winning Park Insurance group, we have partnerships with many of the UK's leading insurance companies. Because of this, we can offer a diverse range of insurance policies with some of the most affordable prices in the industry. Furthermore, because we're an online company, we have lower operational costs, which means you can benefit from even cheaper premiums.
Let us help you choose the landlords insurance you need
Our expert staff are experienced in all aspects of insurance, from guiding you through the fine print to finding you the most cost-effective insurance packages. When you complete an online quote, one of our team at our UK-based call centre will call you to discuss your policy and check all the details. Our goal is to make sure you only pay for the insurance you need so you can keep your costs to a minimum. Because we only work with the best insurers, we are able to provide the most competitive prices for our comprehensive landlords insurance. For your peace of mind, all of our staff are CII qualified, while Easy2insure is regulated by the Financial Conduct Authority, the national watchdog responsible for overseeing the financial industry.
We can quote for:
Any property, from terraced houses to whole blocks of flats
Portfolio Insurance, where you have several properties
Non-Standard Construction Buildings
Unoccupied buildings
Properties occupied by DSS claimants or Asylum seekers
'All risks' of material loss or damage to buildings and/or contents
Cover for costs of re-housing a tenant, up to a fixed percentage of the building sum insured, following insured damage to the property
Loss of rent following insured damage to the property
Property Owners' Liability cover up to £5,000,000
Employers' Liability cover up to £10,000,000 indemnity any one incident for cleaners, gardeners, caretakers, and persons doing minor maintenance and repairs
Legal Expenses Cover
To receive an instant quote for customised landlord insurance, please use the links above or call our dedicated team on 0800 917 9522 to find out more information about our landlords insurance.
LATEST Home NEWS
Mobile Phone Insurance – Do I Need it?
February 1, 2020
The quick mobile phone insurance guide
December 1, 2019
Should I Insure My iPhone?
September 18, 2019
What Insurance Do I Need For A Holiday Let?
September 13, 2019
8 Tips For Decorating Your Holiday Home
April 14, 2019