Home
VIEW OUR COMMERCIAL
As seen on TV

CHOOSE THE EASY OPTION FOR YOUR INSURANCE, WE'LL GET YOU A QUOTE IN NO TIME AT ALL.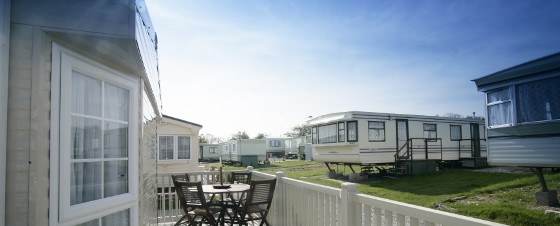 Residentail Park Home Insurance
It's easy 2 get a cheap Residentail Park Home Insurance insurance quote
Whether you live in your residential park home all year round, or just at certain times of the year, we offer a range of high quality, low cost residential park home insurance policies.
As one of the leading independent insurance brokers in the UK, Easy2Insure is one of just a handful of specialist insurance brokers to offer residential park home insurance.
Operating as an insurance broker, we are not obliged to endorse a particular insurance package. This means we can search an extensive number of policies to source a bespoke residential park home insurance package tailored to your exact requirements, both in terms of its cover and price.
Part of the long-established national Park Insurance Services, Easy2Insure's decades' of experience and in-depth knowledge of how insurance operates means we only select insurance that will provide the most comprehensive, robust protection for your residential park home.
Residential Park Home Insurance Packed With Important Features
Because of the different building methods and materials used in the construction of residential park homes, we understand it can be a challenge to find suitable residential park home insurance, let alone policies that include all the important features you would expect from a normal home insurance policy.
At Easy2Insure we ensure that the scope of your residential park home insurance benefits from essential features such as 'new for old' replacement on the home itself and its contents, a generous sum in the unlikely event your park home needs to be completely rebuilt and provision of temporary accommodation if repairs need to be carried out, as standard.
As well as including the above key features, we can quote for residential park home insurance which includes any, or all of the following:
Accidental damage
Property owners' liability cover up to £5 million
Legal expenses and advice
Replacement locks if keys are lost or stolen
Replacement freezer contents
Cover for outhouse buildings, patios, porches, fences  and steps
Bicycle cover
Discounts for the over 50s
Discount for residents with no claims history
Whatever your requirements, we can customise a residential park home insurance solution that is perfect for your needs. For a quick quote either call one of our friendly, highly experienced operators to guide you through the process on 0800 917 9522.
LATEST Home NEWS
Mobile Phone Insurance – Do I Need it?
February 1, 2020
The quick mobile phone insurance guide
December 1, 2019
Should I Insure My iPhone?
September 18, 2019
What Insurance Do I Need For A Holiday Let?
September 13, 2019
8 Tips For Decorating Your Holiday Home
April 14, 2019