VIEW OUR COMMERCIAL
As seen on TV

CHOOSE THE EASY OPTION FOR YOUR INSURANCE, WE'LL GET YOU A QUOTE IN NO TIME AT ALL.

Do I Really Need Land Insurance?
From urban car parks and self-build sites to agricultural fields and fishing lakes, land insurance is designed to give landowners financial peace of mind. We explain what it is and answer your questions so you can decide for yourself if you need it.
What is land insurance?
Land insurance is a specialist insurance policy designed for anyone who owns land that does not have a commercial or residential property on it. For example:
Car parks
Undeveloped land
Fields, especially if you have a footpath or bridleway running through it
Woodlands
A development plot
Private roads
Vacant land (land with no structures)
Land with structures. For example a bridge or barn
Land used for hunting
Self-build land
Farmland
Moorlands
Sports fields
Communal gardens
If you share a private access with one or more other landowners, land insurance can cater to multiple parties.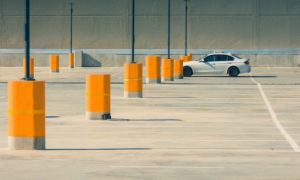 How does land insurance protect me financially?
Land insurance is a form of public liability insurance. It covers you from the costs associated with an injury to a person or damage to property because of something to do with your land. If someone makes a legal claim for compensation against you, your land insurance will cover the legal fees, including any compensation pay-outs.
In our no-win, no-fee world, it's easier than ever for the public to make a claim against you. Land insurance gives you peace of mind you're protected financially.
What can go wrong?
Unfortunately, the potential for something to go wrong on your land is almost limitless. This can include slips, trips and falls on your land. Another risk is if a branch from a tree on your land falls onto someone's car or home. And it's not just compensation claims that you might want to cover. Land insurance can also cover other things that go wrong. For example, if vandals start a fire and damage crops or a fence.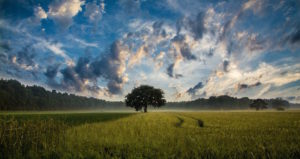 Does my home insurance already cover my land?
Unless the land is part of your garden, it's unlikely it will be covered by standard home insurance. It's also worth noting that even if the land is your garden if it is not directly attached to your property (for example it is on the other side of the road) it may not be included in your home insurance policy. Speak to your insurance broker to be sure.
Am I legally obliged to hold land insurance?
No. There is no legal requirement for you to take out land insurance. However, it may be a condition of your lender if you have purchased the land with a mortgage or loan.
Don't forget; not taking out land insurance could end up costing you a lot more in the long run.
What happens if someone makes a compensation claim against me and I don't have land insurance?
If you don't have land insurance and someone makes a legal claim against you, you'll have to pay your own legal fees. This includes solicitor costs to fight your case as well as any compensation payment that is awarded to the other party. Depending on the injury (or if an accident results in death) this can run into the £tens of thousands.
Even if the claim is settled in your favour, you may need to find a substantial amount of money to fight your case.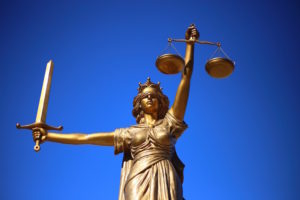 Do I need land insurance if my land is private property?
A member of the public can still make a personal injury claim against you even if your land is private property and they are trespassing.
What level of liability do I need?
Land insurance typically has a maximum limit of up to £1 million, £5 million or £10 million. The level you need will depend on the potential hazards on your land. For example, if you have a derelict building or water feature on your property, the risk of serious injury is considerably higher than if it is only a meadow.
How do I find the best land insurance?
Like all insurance, it pays to shop around when you are looking for land insurance. You can do this by calling as many different insurance companies as possible to get quotes. Or ask an independent insurance broker, like Easy2Insure to do this for you.
Remember, every piece of land is different and will have a different level of risk. For the best price, look for a tailored policy, which gives you the level of cover that you need without you paying for anything you don't need.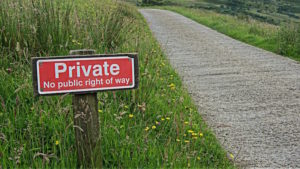 Do I really need land insurance?
Only you can decide if you need land insurance. But an affordable payment now could save you £thousands in the future and buy you real peace of mind. If you're still not sure if you need it, have a chat with our expert team, who can give you a free quote so you can see just how affordable land insurance can be.
It's Easy2 find the best price land insurance
No matter what steps you take to secure your property, accidents can and do happen. Give yourself financial peace of mind when you buy land insurance. The expert team at Easy2Insure understand the unique problems faced by landowners and can help you decide what level of cover is most appropriate. We're an independent insurance brokerage that is part of the respected Park Insurance group. When you contact us, we'll shop around and negotiate hard on your behalf to secure you an excellent value-for-money, tailored policy. The result? Land insurance that you can rely on and that will meet your budget. Call us on 0800 917 9522 or get a free quote.