VIEW OUR COMMERCIAL
As seen on TV

CHOOSE THE EASY OPTION FOR YOUR INSURANCE, WE'LL GET YOU A QUOTE IN NO TIME AT ALL.

Home Contents Insurance Checklist
Whether you own your own home or rent, home contents insurance gives you peace of mind. If the unthinkable happens and your possessions are damaged in a fire or flood, or you are the victim of theft, home contents insurance will pay out for replacements. And that means you can get back to normal as quickly as possible. Different to buildings insurance (which covers the structure of your home), home contents insurance can cost less than you may expect. If you're looking for a cheap home contents insurance deal, use our checklist to get the right cover at the best price:
1) Have you got the level of cover you need?
For this you'll need to check the specified amount or limit of contents cover on your policy. Then double-check that you have valued your possessions correctly. Many of us make a rough guess of the value of the contents of our homes. And in nearly every case we go too low. The Association of British Insurers estimates that the average contents of a three-bedroom home are worth £55,000. If you tot up the cost of replacing everything in your home you could be in for a surprise. Unfortunately, getting the value wrong can be a costly mistake. If you underestimate the value of contents, your insurer may refuse to pay your full claim.
So how do you get a more accurate valuation of your contents? The best way is to grab a pen and paper and walk around your home room by room, writing down everything you can see and how much it would cost to replace. You don't need to include bathroom fittings like the toilet as these are considered part of the structure of the house and will be covered by your buildings insurance. But do include anything that you can physically bring into or out of your home, including mattresses, curtains, pots and pans, clothes, and sofas.
2) Are antiques or high-value items covered?
On some home contents insurance policies you'll have a maximum single item limit or exclusions may apply. Remember that the price of jewellery and watches can go up, so if it's been a while since you had your items valued, it may be worth getting them re-valued.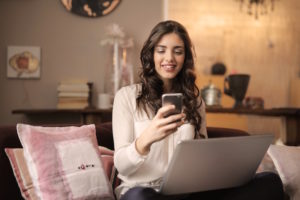 3) Are items covered away from the home?
Do you need to cover personal possessions, like jewellery or your tech, in and out of the home? And do you need to extend this to cover when you're abroad on holiday too? If so, make sure this is specified on your policy. It's also worth double checking what cover you have on other policies, for example mobile phone insurance, so you're not paying out twice for the same cover. Talk to your broker if you're not sure.
4) Do you have animals and/or children?
If you do, it may be worth adding accidental damage cover to your policy. That way, if the dog or the kids have knocked the TV to the ground and it's smashed, you can still claim on your insurance and get a replacement quickly and without hassle.
5) Have you shopped around for the best price home contents insurance?
Insurance companies calculate your premium on risk. Different companies use different formula for this calculation, so it's possible to get the same level of cover offered at very different prices. An online price comparison website can be a good place to start, but remember that not all insurance companies are represented on these. And you'll need to very carefully read all the small print before you buy to make sure you are buying the level of cover you need. Another cost-effective option that will save you time is to use an independent insurance broker like Easy2Insure to do the leg-work for you.
6) Do you need to buy your buildings insurance at the same time?
Home contents insurance and buildings insurance can be bought together or separately. It's normally cheaper to buy them together. But remember, if you rent your property your landlord is responsible for the buildings insurance part, so look only for home contents cover.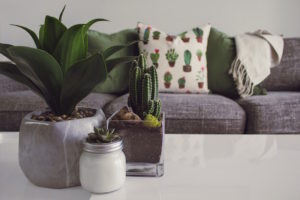 7) Is your home in a high crime area?
If so, adding extra security features to your home could help to reduce the cost of your home contents insurance. Additional locks and security cameras can be a low-cost way to improve security. If you have these in place, make sure you tell your broker when you get a quote.
8) Are you confident you've given 100% accurate information when buying your policy?
If you've accidentally given the wrong information, your insurance could be voided and you'll be left with no compensation.
Great value home contents insurance from Easy2Insure
Easy2Insure are genuinely independent insurance brokers, so we're not tied to any one insurance company. That means we can shop around on your behalf to find you quality cover at a price that suits you. Call our friendly team for free on 0800 917 9522 or get in touch. Let us find you the best home contents insurance quote that is right for you and your budget.