VIEW OUR COMMERCIAL
As seen on TV

CHOOSE THE EASY OPTION FOR YOUR INSURANCE, WE'LL GET YOU A QUOTE IN NO TIME AT ALL.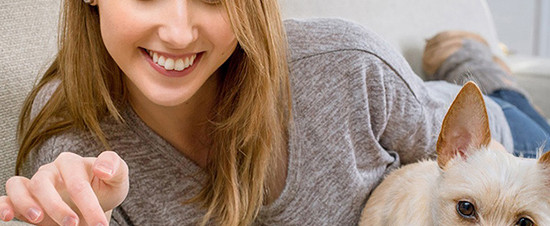 Home Emergency Cover: Why it's an essential
You hear a strange hissing sound. You open a cupboard to find a pipe is leaking and spraying water everywhere. No problem you think, I'll simply turn off the stopcock. Except the stopcock won't work. And you don't know where to start looking for an emergency plumber. And it's 11pm on a Saturday night.

Sounds farfetched? Well, this catalogue of disaster is a true story. And there are hundreds of incidents just like it happening every day across the UK.
If it does happen to you, you'll be relieved that you opted to take out Home Emergency Cover. No more wasting time trying to find an emergency repairman to fix the problem – you'll have a number that you can ring whatever time of day or night, to get the problem sorted out quickly and without any hassle. You can rest assured that you'll be sent an approved tradesperson, who has been specially selected and has all the necessary safety qualifications. And you won't have to pay huge emergency call-out fees and repairs bills either.
What does Home Emergency insurance cover?
According to the Association of British Insurers, 21% of domestic claims against property insurance is for damage caused by the escape of water. But it's not just water leaks that are covered by Home Emergency Cover.
Home emergencies can include:
Problems with mains water supply on your property
Plumbing issues
Blocked drains
Boiler failure
Lost keys
Issues that compromise the security of your home, such as broken windows or doors
Help is on hand for cold weather emergencies
Drains can block and pipes can leak at any time of the year, but in the winter months, an annoying inconvenience could become a lot more serious. The NHS say cold homes can have a serious impact on health. With the temperatures likely to plummet below zero for the next couple of months at least, this is the hardest time of the year to cope with a boiler breakdown or getting locked out. And after finances have taken a real battering over the festive season, it's also a difficult time to find a large lump sum for costly repairs and call-outs.
Make it your priority to reduce stress in your life
It's always a great time to make changes to the way you live your life. If reducing stress and increasing a sense of calm is on your to-do list, then taking out Home Emergency Cover is a great place to start. A simple call to our specialist on 0800 917 9522 can get your home covered for all those things that could, and do, go wrong. And that will leave you able to relax knowing you've got one less thing to worry about.
Cover you can count on
Home Emergency Cover is normally purchased as an additional policy on top of your standard home buildings and contents insurance. If you're using a price comparison website, it can often be a challenge to know exactly what you're purchasing. That's because many of the policies that come up on searches have been stripped back to the basics so they will rank as high as possible on cost. Sometimes, it's not until you go to make a claim that you discover that you haven't got the level of cover that you thought you'd purchased.
When you use easy2insure, we will make it clear exactly what level of cover you are buying so you won't get any nasty shocks in the unfortunate event that you do need to make a claim.
Pay for what you need to keep costs down
There are lots of different Home Emergency policies available that can be tailored to your specific requirements, so you're not paying out for cover you don't need. For example, some policies include boiler breakdown insurance as standard and others don't. If you don't have a boiler, choose a policy without this option to keep costs down.
Peace of mind can cost less than you think
Our expert team has 30 years of experience helping customers to find cost-effective Home Emergency cover. We save you time and energy ringing around or filling in lots of forms online, and can find you the best prices possible. We are preferred brokers for some of the UK's leading insurance companies, allowing us access to policies that you won't always be able to find yourself and putting us in a great position to be able to negotiate great deals on your behalf.
Protecting your home against emergencies could cost a lot less than you think. Call our friendly team now on 0800 917 9522 to find the best cover at a price that suits you.