VIEW OUR COMMERCIAL
As seen on TV

CHOOSE THE EASY OPTION FOR YOUR INSURANCE, WE'LL GET YOU A QUOTE IN NO TIME AT ALL.

How do fixed penalty points affect car insurance?
According to MoneySupermarket.com having one to three penalty points on your licence will increase the average car insurance premium by £25 a year. But if you've been snapped speeding or caught for other motoring offences and racked up more than three points you're likely to see a stiff hike in costs. We explain how your penalty points will affect your car insurance price and share how to get a better price quote.
Why do penalty points on my licence increase the cost of car insurance?
You get penalty points for riskier driving, such as speeding or using your mobile phone. The more penalty points you've clocked up, the higher a risk you pose to insurance companies. Because you're considered a riskier driver, you'll be charged higher premiums than if you had no points on your licence.

How do I find cheap car insurance if I have penalty points?
The four main tips to get the best price on car insurance are the same whether you have penalty points on your licence or not:
Don't just accept your renewal quote. Shop around or use an independent insurance broker like Easy2Insure to do the legwork for you.
If you cover a lower than average mileage each year, make sure you tell your insurance broker. Fewer miles travelled means a lower risk of having an accident, and that translates to lower premiums.
Consider increasing your excess. This is the amount you'll automatically pay if you make a claim. Generally, the higher your excess, the lower your premium will be. Just make sure you keep it affordable for you.
Pay your insurance annually if you can. If you opt to pay monthly for car insurance, you'll end up paying much more than if you pay in one go. Some insurance companies will charge up to 20% extra for monthly payment plans. So if your basic premium is £500 a year, you'll end up paying around £600 to pay in monthly instalments.
Another great tip to reduce your car insurance premiums when you have penalty points is to get personal. When you fill in a form online, a computer crunches the numbers to arrive at your premium. If you call an insurance broker that specialises in sourcing insurance for people with penalty points you can discuss your situation. You can explain exactly how you got your points and any steps you have now taken to prevent the same thing happening again. Your insurance broker can then assess what risk you pose and may be able to negotiate a better deal than a computer.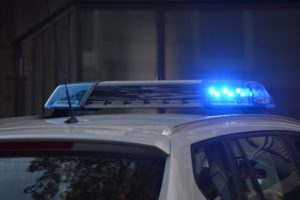 Do I need to declare penalty points when applying for car insurance?
Yes. When you apply for car insurance, you must declare any points on your licence. If you don't your car insurance will be invalid. That means any claim you make will be rejected, leaving you out of pocket. You can also be fined for failing to have correct insurance, which will also add to the penalty points on your licence.
Remember that you only need to declare 'unspent' points. Generally, motoring offences and penalty points will remain on your licence for between four to 11 years. The length of time depends on the offence. If you're not sure, you can find out how long your offence must be declared by looking at www.gov.uk
How to check if your penalty points are spent
Time flies, and it can be easy to forget exactly how long ago it was that you received penalty points. If you don't know if you have penalty points that are currently live on your licence, you can check it for free here.
It's important to do this because you must always declare any penalty points that are current. But if your penalty points are spent, you won't want to continue paying the extra on your insurance.
It's Easy2 get a quote for car insurance
Whether you've got no points or 11 points on your licence, it's quick and Easy2Insure your car with us. It's free to ask for a quote, and you're under no obligation to proceed. We're an independent insurance broker, so we're free to shop around insurance companies large and small to find you the best price deal. We can even negotiate on your behalf to secure prices that are cheaper than you'd find on the high street. Call us on 0800 9179522 or get in touch.