VIEW OUR COMMERCIAL
As seen on TV

CHOOSE THE EASY OPTION FOR YOUR INSURANCE, WE'LL GET YOU A QUOTE IN NO TIME AT ALL.

How does an expired MOT affect car insurance claims?
In the UK, any car that is more than three years old must undergo an annual MOT to check its roadworthiness. Generally, all car insurance policies have a clause that requires you to keep the vehicle in roadworthy condition. Failing to have a valid MOT means you have breached this clause, and your insurance will be invalidated. That means if you have an accident you will not be able to claim repairs or replacement. Much more seriously, it also means you can face fines and even court proceedings for driving without valid car insurance.
Is it ever okay to drive without a valid MOT?
The only time when you can drive without an MOT is if you are making your way to or from a pre-booked MOT appointment. Driving at any other time without a valid MOT is an offence.
What are the penalties for driving without an MOT?
As well as the fines and penalty points you'll receive for driving without insurance, you may be penalised for not having an MOT.
If you don't have a valid MOT certificate and you drive on the public road you will commit an offence under Section 47 of the Road Traffic Act 1988. You can be fined £1,000 and receive between six to eight penalty points on your licence.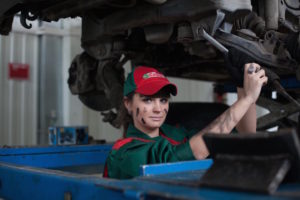 Check if your car has a valid MOT for peace of mind
If you can't find your paper documents and you're not sure if your car or van has a valid MOT, you can check it here. It's free to check if your vehicle has an MOT and all you need is your vehicle registration number.
Check if your car is insured
If you're not sure if your vehicle is insured, you can check it for free using the ask Motor Insurance Database (askMID) numberplate database.
Tips for finding cheaper car insurance
If you're still reeling from the renewal cost for your car insurance follow our five-step plan to find more affordable car insurance.
1)   Never simply renew your car insurance.
In most cases staying loyal to the same insurance company doesn't reward you financially. Never simply renew your insurance policy. Instead shop around to find the best price deal or use an independent insurance company to do this for you. Price comparison websites can be an excellent place to start, but remember that not all insurance companies advertise on these and always check the small print very carefully.
2)   Increase your excess.
The excess is the amount you automatically pay if you make a claim. Generally the higher the excess that you choose, the lower your premium. Just make sure you don't set your excess so high that it becomes unaffordable for you.
3)   Consider a telematics policy.
If you are a safe driver, opting for a telematics policy could reward you with cheaper premiums. A 'black box' will be fitted to your car and reports back on your driving style. If you drive safely, your premiums are lowered. But it works both ways, and if you are considered to be driving more riskily, your premiums will go up. Things like sudden braking, speeding, and driving at night time can all push your premiums up.
4)   Opt for a limited mileage policy.
If you cover less than 10,000 miles a year a limited mileage policy can save you cash. Insurance is based on risk, and the less you drive, the less likely you are to have an accident and make a claim. But don't limit your mileage if you cover many more miles than that. If you have an accident, your insurance company will discover that you have done more miles than you said and your insurance could be void.
5)   Double check what you're getting for your money.
The cheapest deal isn't always the best deal. Always check the small print before you buy your insurance to make sure it covers you for everything you need. This is especially important if you buy your car insurance through an online comparison site, as the results returned won't always include everything you specified initially. If you don't double check but leave this to chance, you could find yourself seriously out of pocket in the long-run.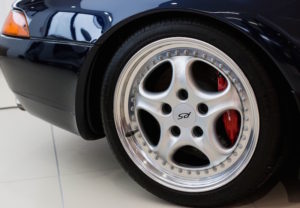 It's Easy2Insure your car
You'll find our friendly team at Easy2Insure helpful and knowledgeable. Fill in a simple form online or give us a call and we'll do the rest for you. We'll search insurance companies large and small to find you insurance that matches your needs and budget. We'll guide you on if a limited mileage or telematics policy could be right for you. And we'll explain what cover you're getting, so there will be no nasty surprises lurking in the small print.
Call us on 0800 9179522 or get in touch.