VIEW OUR COMMERCIAL
As seen on TV

CHOOSE THE EASY OPTION FOR YOUR INSURANCE, WE'LL GET YOU A QUOTE IN NO TIME AT ALL.

Towing A Horsebox: What You Need To Know
When you own a horse or pony, there's a lot to learn, including the rules around towing a horsebox. Whether you're heading to competitions or the vet, there are strict rules around towing that you'll need to follow. If you don't you could put your horses and other road users at risk. And it could leave you facing a big hit on your finances. So, to make getting it right easier, we've put together this quick guide on towing a horsebox.
What are the rules about towing a horsebox?
Firstly, the most important thing to discover is if your vehicle can legally tow your trailer. The waters governing the legalities around towing horseboxes can seem considerably muddy. There is no one-size-fits-all rule. Instead the vehicle/trailer combination that you have will dictate whether you need a special licence to legally tow it. And the date that you passed your driving test will also affect what licence you'll need.
The rules are there to keep your horses, as well as other road users, safe. It means that you'll need to ensure that the vehicle you use to tow your horsebox has enough power to do the job. You can find out whether your vehicle is capable of towing safely by checking the MAM.
What is MAM?
MAM stands for Maximum Authorised Mass. This is the maximum weight that your vehicle can weigh when it is loaded (including the towing weight) when you have a standard car driving licence.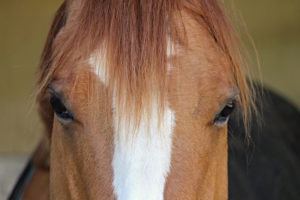 What are the driving licence categories for towing a horsebox?
Briefly, the driving licence categories for towing a horsebox are:
If you passed your category B licence (the standard driving licence) on or after January 1st 1997:
You may tow a trailer with a MAM not exceeding 750kg (e.g. a small garden trailer). If you do pull a trailer with a MAM of over 750kg you must ensure that:

The actual weight of the vehicle and trailer does not exceed 3,500kg
The actual weight of the trailer may not exceed the unladen weight of the drawing vehicle – so your trailer cannot be heavier than the vehicle towing it.
If you are towing a trailer heavier than that, you'll need:
A Category B+E licence – this is the most useful for towing horsebox trailers. It allows you to tow a trailer with a MAM of up to 3,500kg (i.e. a horse trailer). To get this, you'll need to take an extra driving test (see below)
Or, a Category C1 licence – For vehicles that have a MAM of over 3,500kg but less than 7,500kg.
If you passed your category B licence (the standard driving licence) before January 1st 1997:
You have entitlement to drive C1+E with a '107' restriction. This limits the actual weight of the combination of both towing vehicle and trailer to 8.25 tonnes (or 8250kg). This weight limit is normally ample for towing any horsebox. But you'll still need to check that your vehicle is powerful enough to safely tow your horsebox.
If you're unsure as to whether your licence allows you to pull a horsebox then check with the DVLA.
How do I find my vehicle's MAM?
Your vehicle's MAM may be listed on your vehicle's VIN (vehicle identification number) plate, which is normally under the bonnet or inside the driver's door. Alternatively, you may find this information in you're vehicle's handbook, or get in touch with the manufacturer.
How do I get a Category B+E licence?
In most cases, horseboxes exceed the standard MAM limits, so you'll need to pass your car and trailer driving test. This test is also sometimes known as the B+E test. To take it, you'll need a full car driving licence but you won't have to take your theory test again.
For heavy combinations of vehicle and trailers, or large motorised horseboxes, you'll need to take your C1+E driving test. This allows you to drive vehicles and trailers with a combined weight up to 12,000kg MAM.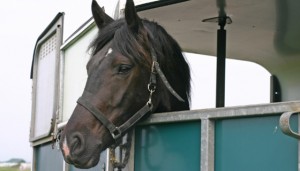 Is your car big enough to tow?
Even if you think you meet the legal requirements, stop and think if your car is suitable for towing a horsebox. Remember, if you're planning to take your horse to compete, you may need to drive in muddy fields. If your car is too small or doesn't have enough power it could be dangerous.
What happens if I don't have the right type of licence?
Failure to have the right licence and the right car or horsebox insurance can result in hefty fines, points on your licence and, in some cases, jail terms.
Do I need horsebox insurance?
Although you don't legally have to take out independent insurance for a towed horsebox, it is wise.
Horsebox insurance for towed horseboxes can cover everything from the theft or damage of your horsebox, to additional cover for the contents such as your tack, saddles and personal possessions.
Remember, if you drive a motorised horsebox, then vehicle insurance is a legal must-have.
Do I need specialist horsebox breakdown cover?
Standard car breakdown cover can be used if your car breaks down when you're towing your horsebox. But, this is only helpful if your car can be fixed at the side of the road. If it can't, your car breakdown company won't have the capacity to tow your car, trailer and horses to safety. Specialist horsebox breakdown cover gives you peace of mind you can get safe onward travel for your horses as well as secure overnight stabling if needed. In many cases, it is cost effective to include this with your horsebox insurance package.
Horsebox cover for European travel
If you compete your horse overseas, make sure that you're covered to tow or drive your horsebox abroad.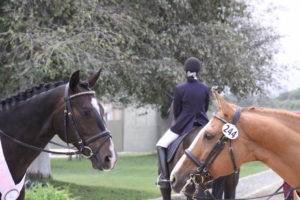 What does our horsebox insurance cover?
At Easy2Insure, we make it easy to get the right level of insurance cover for your horsebox at the best price. Our horsebox insurance provides cover whilst your horsebox or trailer is at home, on the road or at a competition. And you can opt for additional extras to include cover for tack and equipment, as well as getting you home again should your box be stolen or damaged whilst at a show.
Our competitive policies cover:
Horsebox insurance for a boxes of up to four stalls
Insurance for a motorised horsebox with up to four stalls
Trailer insurance
4×4 / towing vehicle insurance
Private car No Claims Bonus acceptable
Protected No Claims Bonus
Discounts for limited mileage
Discounts for security / immobilisers
Horsebox breakdown cover options
Why should I choose Easy2Insure as my broker?
As an independent insurance broker, Easy2Insure, has access to a wide variety of different horsebox insurance policies to meet every need. We provide insurance for all types of horseboxes, including motorised horseboxes and trailers. Part of the highly respected Park Insurance Group, we have over 20 years' experience in sourcing specialist insurance deals for our customers. And because we're based online, our overheads are lower, so we can pass the savings directly onto you.
Our position as preferred broker to many of the UK's largest insurance providers also means that we can source deals and packages that are uniquely tailored to suit your specific requirements.
In conclusion
Horseboxes, even second-hand loose boxes, can cost thousands of pounds to replace if they're stolen or damaged. Add to that the cost of covering your tack and equipment, and the small premiums you'll pay for your horsebox insurance every month are a worthwhile expenditure. Especially when compared to the amount you'd need to pay out to replace uninsured boxes or tack and the stress and worry that not being insured could cause.
Call our friendly team for free on 0800 917 9522 or get in touch. Let us find you the best horsebox insurance quote that is right for you, your horse and your budget.