VIEW OUR COMMERCIAL
As seen on TV

CHOOSE THE EASY OPTION FOR YOUR INSURANCE, WE'LL GET YOU A QUOTE IN NO TIME AT ALL.

Trader's Insurance Checklist for 2020
Is 2020 the year you're going to save money without compromising on cover with your trader's insurance? This insurance is a must for anyone in the motor trade. From scrapyard dealer or valeter to executive car salesman, it lets you drive any vehicle associated with your business. Use our trader's insurance checklist for 2020 to get no-fuss peace of mind at the best price.
1) What cars are you going to drive?
Contrary to popular belief, you can't just drive any car with trader's insurance. Most policies will let you drive a vehicle that is associated with your business, for business purposes. That includes moving clients' vehicles, an essential if you run a garage.
If you need extra cover, speak to your broker. And if you're not sure what your current policy allows, it's worth double-checking now. If you don't you could be driving around uninsured.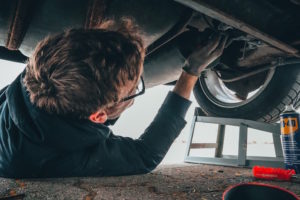 2) Are you a hobbyist?
Don't be fooled into thinking that trader's insurance is going to be too expensive if you're a part-time trader or someone who deals in vehicles as a hobbyist. It could cost you a lot less than you think, and can be significantly less than taking out temporary cover when you need it.
Whilst most insurance companies will want you to be able to demonstrate that you are part of the trade for at least some of your working hours, you can hold another occupation too. All you need to prove that you are part of the motor trade is proof, such as receipts. For example, these could be receipts for providing valeting or car repairs. Alternatively, you may have receipts from buying or selling cars. If your business hasn't started trading yet, you may have a grace period to provide evidence. Speak to your insurance broker for more details.
3) Do you drive sports cars?
If you deal with performance and sports cars, check your policy covers you. Performance vehicles can be excluded from cover, so you'll need to double-check before you buy or work on that Porsche or Ferrari. If you don't and you're not covered, it could prove to be a very expensive oversight.
4) Do you need to add extra drivers?
Adding extra drivers to your policy can be cheaper than taking out separate policies. It's perfect if you have a partner or employ a team. Like personal car insurance, insuring under 25-year-olds can be expensive. Some insurers may not allow it at all. Speak to your broker for advice or to find an insurer prepared to take on younger drivers.
5) Is the pay-out sufficient?
Some trader's policies use trade valuations if there is a claim. This pays out the trade value, not the resale value. If you're buying and selling cars, this might be enough for the majority of vehicles you deal with. But if you're dealing with classic cars or future classics, this could become a problem. If you need cover for vehicles in your workshop, for example for car repairs or valeting, you could also be faced with a shortfall if something happens to a customer's car. If you want to be certain that you won't be left out of pocket, speak to your insurance broker for advice.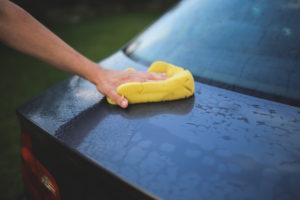 6) Do you need cover out on the road?
Thinking carefully about what level of cover you actually need is a great way to get premiums down. If you're not going to be hitting the road in a vehicle, you don't need cover out and about. For example, if you're a detailer and cars are delivered and collected from your business premises, you only need cover in the workshop. On the flip-side, you may only need cover for driving on the road, in which case you can save money by excluding cover within premises. If you need both types of cover, look for a combined policy.
7) Is accidental damage important to you?
Most policies automatically cover against fire and theft. But just like a personal motor policy, taking out comprehensive cover can give you extra peace of mind.
No matter how careful you are, accidents can and do happen even when a car is stationary. For example, you're working on a customer's car and a heavy box of tools falls and damages the bodywork. With accidental damage cover, you'll have peace of mind you can pay for the repairs.
Trader's insurance checklist for 2020 final tip 8) Do you need breakdown cover?
Finally, does your policy include breakdown cover? Buying it together with your trader's insurance can mean cost savings, as well as giving you peace of mind you won't have any unexpected bills. Whether you want to be covered for an accidental misfuel or you need home start, you can take your pick of a choice of breakdown options to suit every budget. If you're trading cars in Europe, make sure you get overseas breakdown cover included.
9) Buy traders insurance from the experts for peace of mind and great value
It's Easy2 find the right trader's insurance when you get in touch with our specialist team. Our low prices and high levels of experience make us one of the UK's favourite commercial motor insurance providers. Call 0800 917 9522, use this form to get in touch or get a quote today.
We hope you've found our trader's insurance checklist for 2020 useful. We're part of Park Insurance, the award-winning independent insurance brokers. As a result, we're the 'preferred broker' for many national insurers. This means we can offer approved packages with great benefits and plenty of discounts.
As an online brand, our business costs are typically lower than many of our competitors. This allows us to pass on all the savings directly to our customers. We also operate a dedicated UK-based call centre so we can contact you to check all the details before you purchase a product. That means you'll have peace of mind that you know exactly what you're buying, with no nasty surprises in the small print.
Easy2insure is regulated by the Financial Conduct Authority, the UK's independent watchdog. All of our staff members are CII-qualified and use their expertise and experience to guide you through every detail of your insurance policy.