VIEW OUR COMMERCIAL
As seen on TV

CHOOSE THE EASY OPTION FOR YOUR INSURANCE, WE'LL GET YOU A QUOTE IN NO TIME AT ALL.

What Insurance Do I Need For A Holiday Let?
If you rent out a holiday home or Airbnb a room in your home, the right insurance can help you increase your return. Firstly, standard home insurance is not suitable, so you need to look for a specific policy that covers holiday lets. As with all types of insurance, there are lots of options out there and not every policy will suit everyone. To make it Easy2 decide what you need, here's an outline of the different types of cover most holiday let owners need to consider.
Buildings insurance
Buildings insurance covers the structure of your holiday home against damage, for example as a result of a fire or flood. If you own the property with a mortgage, buildings insurance is likely to be a condition of the loan.
Contents insurance
If you rent the property fully-furnished, contents insurance covers the cost of replacing the contents if they are damaged or stolen.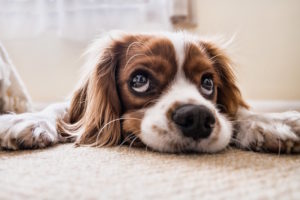 Think about:
There's an option to extend contents cover to include accidental damage caused by you or your guests. If you allow pets to stay in the property, it's worth checking your insurance covers accidental damage by pets too.
Double-check your holiday let insurance covers theft by guests.
To calculate the amount of cover you'll need, list everything that you'd need to replace in a worst-case scenario, for example, if there was a fire. Don't forget things like beds and bedding as well as obvious things like the TV. You can't rent out your holiday home without these items, and if the worst does happen and you don't have the right level of cover, it could delay how quickly you can get it ready to rent out and earning you an income.
Emergency cover
How many times have you been contacted by a guest to say the washing machine isn't working or the electrics have blown? If you live close to your holiday let and are good at fixing things you may be able to sort it out yourself quickly. But if you don't, taking out emergency cover insurance gives you peace of mind. You or your guests will have 24-hour access to trusted workmen who will come and fix the problem with no fuss and no extra cost. With things like water leaks, this can also help to minimise any damage that is caused, lowering your bills in the long-term.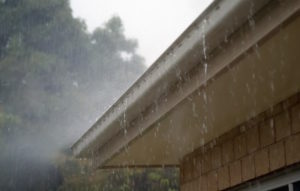 Public liability insurance
No matter how careful you are, accidents can happen and that could lead to legal action. For example, a guest could trip over a loose paving slab at your holiday let and hurt their ankle. No-win, no-fee legal support makes it easy for a guest or visitor in your property to bring a legal case against you for financial compensation. Even if you are not found to be negligent, it can be costly to defend your case. Public liability insurance for holiday lets can be considered essential for your peace of mind. It covers the cost of your legal fees and any compensation that is awarded. It also gives you access to a legal team that will take control of the case, so you'll have one less thing to worry about.
It's also worth checking that your public liability insurance covers you for damage occurring to a neighbouring property because of a problem with your property. For example, if a guest floods the bathroom and it causes damage to the apartment below.
Loss of earnings insurance
Do you rely on your income from your holiday let to pay the mortgage? If something happens and you can't rent the property, can you cope financially? If not, loss of earnings insurance could be worth considering. This will pay out a sum of money if it's not possible to rent your holiday home, due to circumstances beyond your control.
You might also want to consider including an alternative accommodation option. That means if you have to cancel someone's holiday, or they have to move out mid-stay, the cost of offering them alternative accommodation is covered.
Emergency travel expenses
If your holiday home is abroad, it can be expensive to travel at short notice if there's an emergency. Ask your insurance broker about adding on emergency travel expenses cover. This can give you peace of mind there will be no expensive extra bills to worry about.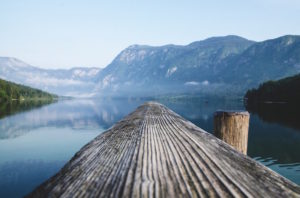 How to reduce your holiday let insurance premiums
Don't be tempted to skimp on insurance. Instead, use these tricks to get the best price on your premium:
First, increase your excess.
Next, increase security. Staying claim free is one of the best ways to keep future premiums down. Increasing the security around your holiday home is one way to deter thieves. Always let your broker know if you have CCTV or smart devices connected that can detect a water leak. This active approach to keeping the property safe can help them to negotiate the best price on your behalf.
Thirdly, carry out regular maintenance at the property. Keeping your holiday home in good condition is another way to help to reduce the risk of making a claim. If it's going to be left empty, make sure you take steps to prevent burst pipes. Keep gutters clear and replace any damaged roof tiles.
Finally, shop around. If you want to be sure you're getting a good deal you need to shop around. You can either contact the insurance companies yourself or use an insurance broker to do this for you.
Top tip: An independent insurance broker like Easy2Insure is not tied to any insurance company. They're free to scour the market for the best price on your behalf. Easy2Insure is part of the respected Park Insurance Group, one of the largest independent brokers in the UK. With significant buying power and established expertise, you can benefit from their knowledge and negotiating clout. For a free quote call, 0800 917 9522 or get a quote.
Finally, for more ideas on getting the best ROI on your holiday home, check out our 8 tips for decorating your holiday home blog.