VIEW OUR COMMERCIAL
As seen on TV

CHOOSE THE EASY OPTION FOR YOUR INSURANCE, WE'LL GET YOU A QUOTE IN NO TIME AT ALL.

What is GIT Insurance?
GIT insurance is short for 'Goods In Transit' insurance. Whether you're a self-employed courier or run a fleet of delivery vans and bikes, it's a business essential for peace of mind. This Easy2understand guide explains what GIT insurance covers, why you need it, and how to get the best price quote.
Who needs Goods In Transit insurance?
Goods In Transit insurance is specifically designed to cover items being transported in a car, van, lorry, boat, or on a bike. It will pay out financial compensation if something happens to the goods while in your care.
If you transport items related to your own business, it provides added financial peace of mind in case something goes wrong. For example, if you run a wedding cake company, it can pay out compensation if something happens to your creation on the way to the venue.
It's even more important to take out robust GIT insurance if you transport goods on behalf of another business. For example, you're a freelance courier, have a furniture removals company, or run a haulage business. Your ordinary commercial vehicle insurance won't typically pay out for any theft or damage to the goods you're transporting on behalf of your clients. And as the value of the goods in your care can be very high, that leaves you open to significant financial risk.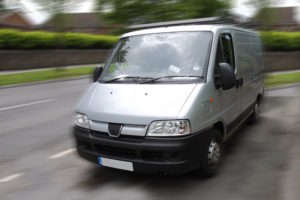 What exactly will GIT insurance cover?
GIT insurance will cover you for any damage to items that you are transporting. For example, you have an accident, and the contents of your van are damaged in the process. It also covers you if the contents are stolen or lost.
Tip: If you sometimes leave items in your vehicle overnight, make sure your GIT insurance will cover this. And if you transport items to Europe or worldwide, you should also double check this is included.
What value do I need to cover?
The more expensive the goods you transport, the more expensive your GIT insurance is likely to be. However, it's imperative not to underestimate the value of the items you're responsible for. If you do, you could find yourself seriously out of pocket. Underestimating values is only likely to save you a few pennies. If you do need to make a claim and you don't have the right level of cover, you'll need to make up the shortfall yourself. And that could severely damage your cash flow or even force your business to go under.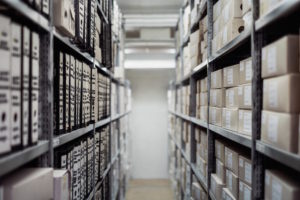 Does it cover items in storage?
No. GIT insurance only covers items during transportation. You'll need to take out contents insurance as part of your commercial buildings insurance to cover any items that you are storing in a depot.
Is GIT insurance required by law?
No. You don't have to take out GIT insurance by law, but it is a prudent option to protect your livelihood. If you're a courier or run a haulage firm, many of your clients will expect you to hold GIT insurance. Without it, you could miss out on jobs.
Top 4 tips to get a better price on your GIT insurance
Speak to a specialist GIT insurance provider.
Shop around. Insurance companies calculate premiums using different risk algorithms. That means you can get two very different prices from different insurance providers for two very similar insurance products.
Look for tailored insurance cover. Pay only for what you need, not cover that you'll never want.
Pay your premium annually, not monthly. Paying monthly incurs extra charges.
Buy your GIT insurance as part of a complete business cover package deal. You're likely to need other types of commercial insurance, including commercial vehicle cover and public liability insurance. Buying all the insurance products your business needs together can sometimes mean significant savings.
Where can I buy cheap GIT insurance?
Easy2Insure is an online independent insurance brokerage. Our online quote system is quick and Easy2 complete. Once submitted, our expert UK-based team will be in touch to double check the details and make sure we get exactly the right level of cover for you at a price that matches your budget. If you're not sure exactly what you need, our CII-qualified team will guide you. And we'll offer specialist advice on every aspect of your insurance policy. We also benefit from having 'preferred broker' status with many of the UK's leading insurance providers, meaning we can source the best deals at the best prices for our customers. For more information, call us on 0800 9179522 or fill in our online quote form.