VIEW OUR COMMERCIAL
As seen on TV

CHOOSE THE EASY OPTION FOR YOUR INSURANCE, WE'LL GET YOU A QUOTE IN NO TIME AT ALL.

What Type Of Car Is Most Expensive To Insure?
It might come as little surprise that the most expensive car to insure is the ultra-luxury Rolls Royce Wraith. If you're lucky enough to own one, the annual cost of insurance is a whopping £10,500.
The top 20 most expensive cars to insure list is dominated by supercars and high-end 4x4s. High-performance road rarities, like the Aston Martin Superleggera and Honda NSX, make the top five. But they're not the only cars that you'll need deep pockets for when it comes to car insurance. We outline which cars will mean pumped-up premiums and how to get costs down.
A matter of risk
Insurance is all about risk. In the UK, new cars are given an insurance rating from 1 to 50. The lower the rating, the lower your insurance is likely to be. At the other end of the scale, if you buy a car in insurance group 50, you'll be forking out more.
Generally, the faster the car is, the bigger the risk of an accident occurring. And that means higher premiums for cars with bigger engines and turbo-chargers. Some cars are also more appealing to thieves, and that makes them more expensive to insure.
And there are other things that can make a car more expensive to insure.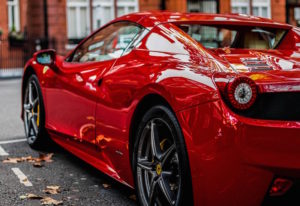 Modified cars
Any modifications to a vehicle can push up the price of your premium. This can be cosmetic changes, like a body kit or a wrap, or performance enhancements. Disabled adaptations can also impact on the cost of insurance. That's because any changes to the factory standard could make the vehicle more costly to repair. Modifications can also make a vehicle a target for thieves.
Imported cars
Insurers crunch data to come up with your premium. If your car is imported, there's generally less data to analyse. With less information available, insurers generally charge higher premiums.
Future classic cars
Whilst insuring a classic car can often cost less than you may expect, it can be a little trickier with future classics. These are cars that are not old enough to be considered a classic vehicle but are likely to become classics in the future. This means their true value is often higher than the list price. For your peace of mind, you'll need to find an agreed value policy.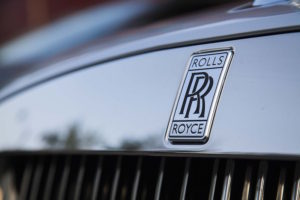 Electric vehicles
Electric vehicles can be more expensive to insure than their diesel or petrol counterparts. This is partly because they cost more to purchase, but is also because they can be more expensive to repair.
The cheapest cars to insure
If finding cheap car insurance is important to you, you might want to consider switching to one of the cheapest cars to insure. According to AutoExpress the cheapest cars to insure include the Nissan Micra 1.0, the Volkswagen Polo 1.0 S and the Skoda Fabia 1.0 S. These are all group one cars, so you can be sure they'll get you on the road at the lowest price possible.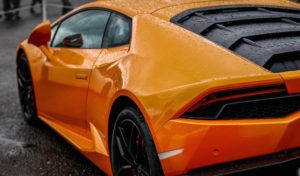 How to get a better price on car insurance
Saving money on insurance doesn't stop at the car you own. Whether you've got a low group car or one of the most expensive cars to insure, there are some simple steps you can take to get the cheapest car insurance.
Don't just accept your renewal quote. Insurance companies rely on us being too busy to change our insurance every year. That means it's likely that your renewal quote will be higher than you could get if you switch. It's worth taking time to shop around. You can do this by ringing around insurance companies or filling in forms online. Another option is to use an online price comparison website. Just be wary that some comparison websites might charge more for the same policy than you'd find elsewhere. They also don't represent every insurance company out there, so you may need to use a couple. And make sure you always read the small print before you buy. Some comparison websites may show you results that don't match your original search details. They may be low on price, but it can cost a lot more in the long run if you don't have the cover you expect. Your third option is to use an independent insurance broker like Easy2Insure to do the legwork for you. When you use a broker you only need to give your details once. They then call around a wide choice of insurance companies to find you the best price. They'll clearly explain what cover you get and help you to find a policy that matches your needs and budget.
Specify your mileage. If you cover a lower than average mileage each year, make sure you tell your insurance broker. Fewer miles travelled means a lower risk of having an accident, and that translates to lower premiums.
Consider increasing your excess. The excess is the amount you'll automatically pay if you make a claim. Normally there will be a set compulsory excess that you have to pay. Insurance companies set these in an effort to reduce the number of costly small claims. You can also opt for additional excess. Generally, the higher your excess, the lower your premium will be. Just make sure you keep it affordable for you.
Always pay your insurance annually if you can. If you opt to pay monthly for car insurance, you'll end up paying much more than if you pay in one go. Some insurance companies will charge up to 20% extra for monthly payment plans. So if your basic premium is £500 a year, you'll end up paying around £600 in monthly instalments.

It's Easy2Insure your car
We're here to help you to find the best price on car insurance you can rely on. As part of the trusted Park Insurance group, we use our buying power to negotiate hard on your behalf. That means we can find high-quality insurance to suit your budget from some of the UK's best insurance companies. Getting a quote is completely free and you're under no obligation to buy. Call our team on 0800 917 9522 or get a quote today.